Manuel Martínez Velasco: "I have a very reserved character and that is why there are so many things that have hurt me a lot"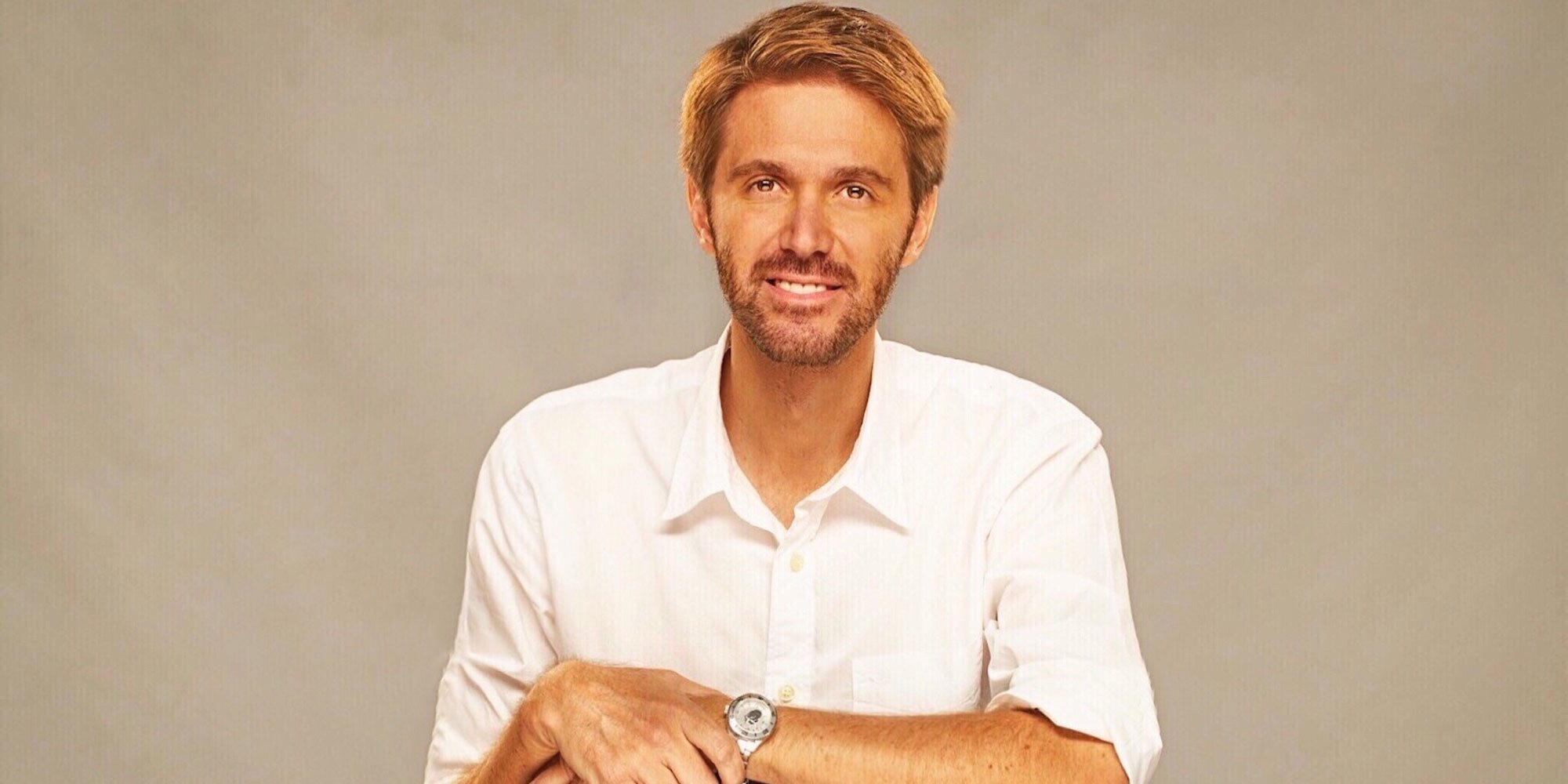 One day Manuel Martínez Velasco received an offer from Espasa, from the Planeta label, to write a book. The filmmaker had never done it before, but he does have experience as a screenwriter, in fact he has been the author of two plays that Concha Velasco staged: 'El funeral' and 'María's room'. In the presentation of the latter, he granted an interview to Bekia, perhaps still unaware that it would be the last play that Concha Velasco could do. The actress retired in September 2021.
In that September it had been some time since Manuel Martínez Velasco had presented his book to the publisher, a work that took five months to write at the rate of 5 pages a day. If he didn't do them, he didn't go to bed. And so he managed to finish 'Things you shouldn't do the night before you get married', which he presented in an interview in 'He has come to talk about his book' that you can see in this video. The protagonist is called Diana and she is a girl who becomes invisible 24 hours before getting married. Everything happens to this woman with whom Manuel Martínez Velasco has so much in common that she says she was inspired by him. She was also inspired by a TV series and set the main location in a place that means a lot to him.
It has not been an easy time
There is no doubt that he is happy and satisfied to have launched this book, and although he knows that criticism is inevitable, he would like it to stop: "I would never speak ill of anyone's work. Those of us who dedicate ourselves to artistic creation have to ask let the criticism stop", says Manuel Martínez Velasco, who adds that people should be careful with what they say about others "especially on social networks and in the comments that remain forever. There are comments and criticisms that make us very damage and it took me 5 months to write it, depriving myself of hours of sleep and leisure plans".
Concha Velasco and her son Manuel Martínez Velasco
'Things You Shouldn't Do the Night Before You Get Married' was published when the publisher felt it was the right date considering the theme. And nothing more. However, it coincided with the leak that Concha Velasco was in a residence. This provoked a series of totally unfair criticism of Concha Velasco's children, who have always watched over the well-being of her mother. They are children who are always there for her and who do not deserve to have been in the eye of the hurricane, who do not deserve to have received so much criticism and who do deserve respect and tranquility.
Manuel Martínez Velasco did not want to delve much into the family matter, but as can be seen in the interview, he did not avoid it either. He acknowledges that they have had a bad time and that it has cost them to recover emotionally. He has words of thanks for those who have been good to them, although he regrets having been disappointed with other people. And after everything that happened, he is clear that he must protect his private life and that of his mother, that she has the right to be calm and her intimacy. He also acknowledges that "he has a very reserved character and that is why there are so many things that have hurt me a lot", that he has changed and that he has become "more introverted and less social, more sociable with good people", because despite everything , Manuel Martínez Velasco continues to trust in good people, because there are many good people. He is one of them.