Lydia Lozano goes live in 'Sálvame' and tells how she is after the operation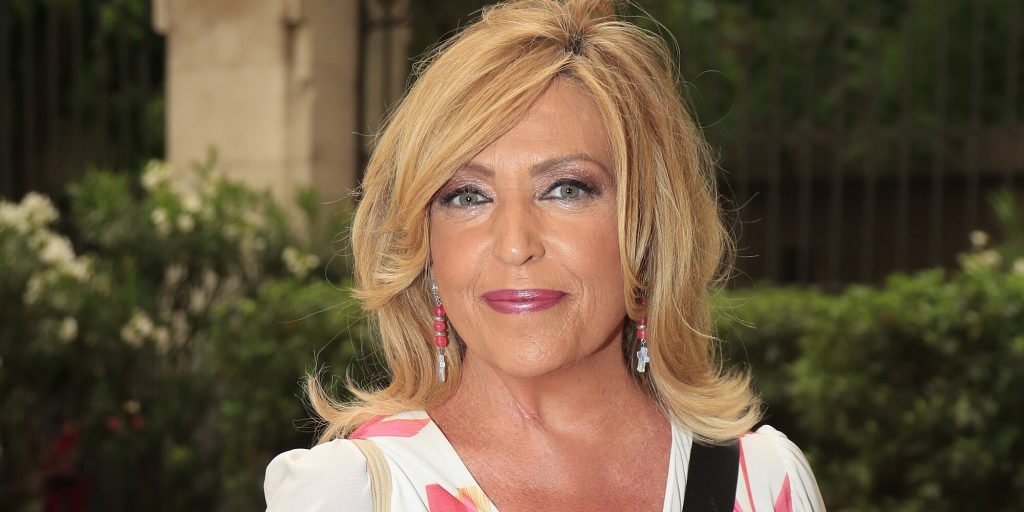 Lydia Lozano is going through a complicated moment of health for having to go through the operating room again after suffering from severe back pain. The collaborator noticed a lot of pain in her back and she quickly went to the doctor, where she was told that she had to be operated on again because she had a crushed vertebra. Lydia Lozano could not believe this new operation, because she is also terrified of everything related to doctors.
Everything has gone very fast and he has not even had time to stop and stop in the operation because, when he least expected it, he had already come out of the operation and everything had gone well. It was her program that reported that the intervention had been a success and that Lydia Lozano was perfectly fine, but now she herself has wanted to go live via skype at the hospital to tell how she is doing.
Lydia Lozano goes live on 'Sálvame' | Photo: telecinco.es
Visibly moved, the collaborator received the affection of her colleagues and recounted how she had spent the first night: "They have doped me. I have spent the night in a turmoil. They think they are in my house but I do not have a bar, Terelu. I have slept a lot because I They have doped. This morning I have been walking and it hurts a lot. They have given me an injection in the gut, how unpleasant. I have like a backpack with an iron bar behind it. I am robocop, "he counted pulling humor.
The importance of recovery
Lydia Lozano has continued explaining how the operation had gone: "They have had to fix three and they have told me to take it seriously because this has to be formed, to go. It has to be welded, I have to walk a lot, which to me I don't care about that and very calm. They told me that he hadn't said anything with the anesthesia. He told me he was talking about Santander and I fell asleep."
Lydia Lozano | Photo: telecinco.es
After this, the collaborator explained how things were going to happen from now on: "The process is that tomorrow they have to see me to see if I'm going home or not and then I have to be very calm, walk, they can't touch me a physio, I can't train for anything and walk a lot". Obviously, being 'Sálvame', the question about who had called him could not be left out: "Everyone has called me, Anabel has even called me from New York. She wrote to me and today too, but do you know who wrote to me and has not called me?" he wrote? Marta has written to me but Kiko Matamoros hasn't written to me. Isn't that weird? ", he commented. The controversy is served.