Lucía Dominguín remembers how she faced the death of her daughter Bimba Bosé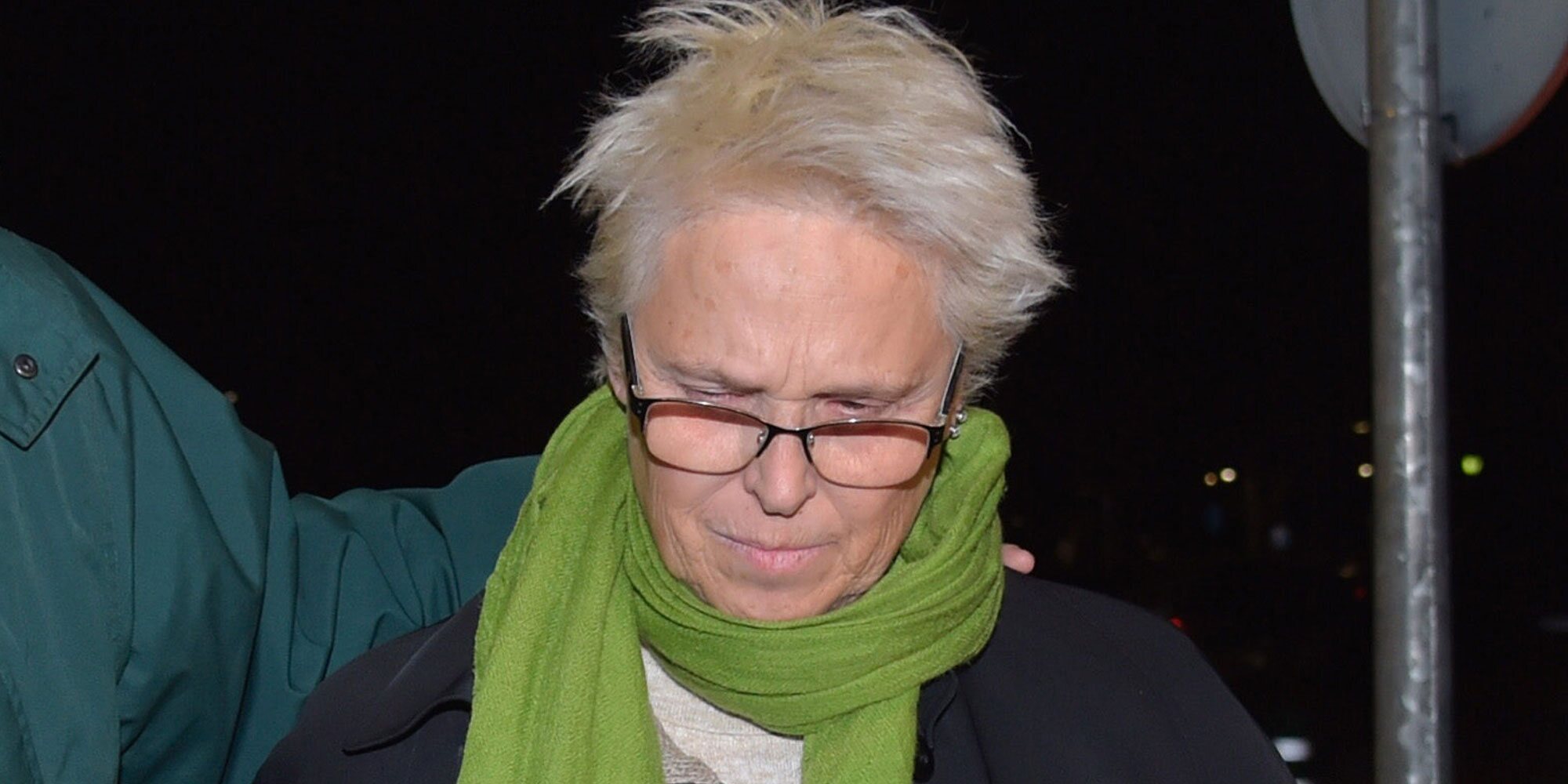 Lucía Dominguín has visited the set of 'Let yourself be loved', where she has reviewed her life with the presenter of the program, Toñi Moreno. Bosé's sister has hidden her tears under a mask that she wore covering half of her face to cover the wounds she had made picking asparagus in the field.
Toñi Moreno has asked Lucía Dominguín how the death of a daughter is overcome. Bimba Bose, daughter of the interviewee, died at the age of 41 due to breast cancer. At that time, her mother moved to the countryside in search of the spiritual peace that she needed to face the death of her daughter.
Lucía Dominguín on the set of 'Déjate Querer' | Photo: Telecinco
It is not the first time that Lucía Dominguín has spoken on this subject. In 2017 she already did it, but not with as much depth and truth as now. She has shared with all the viewers how she managed to get out of such a tough duel. Lucía Bosé's daughter has said that Bimba's goodbye was a great turning point in her life, since for her, being her mother has been the most beautiful thing that has happened to her.
"You get ahead with support, with understanding. I was able to turn the tables because I couldn't get up. When you turn it around, you realize that what has happened is a gift of love that your own daughter has given you. purest love, from love we come, we are love and we go towards love", confessed Lucía Dominguín trying not to break.
Bimba Bosé at the presentation of the campaign against breast cancer 2016
"Since then I have not allowed myself to be in sorrow, or feel guilty about anything. I cannot afford it, because I have three more children, two granddaughters, my friends… And that woman (Bimba Bosé) is a spectacle and I have had fortunate to be his mother", she added on the verge of tears.
Talk about the separation from Miguel Bosé
In addition, Nacho Palau's friend has spoken about the separation of him and his brother, Miguel Bosé: "I was very sorry that they separated because Nacho is a super nice guy, but that does not mean that my brother is the bad guy in the movie In couple things you can not get involved, "he said.
Miguel Bose and Nacho Palau
Lucía Dominguín has assured that the relationship between the four children of the ex-partner is very close despite the fact that two live with Nacho and two with Miguel: "These children have grown up together and together they will stay together. They spend more time together than I was with my brothers and I have a tremendous bond with them. Those children adore each other, "he confirmed.