Lola Índigo denies the 'Socialité' accusations about her behavior with hotel employees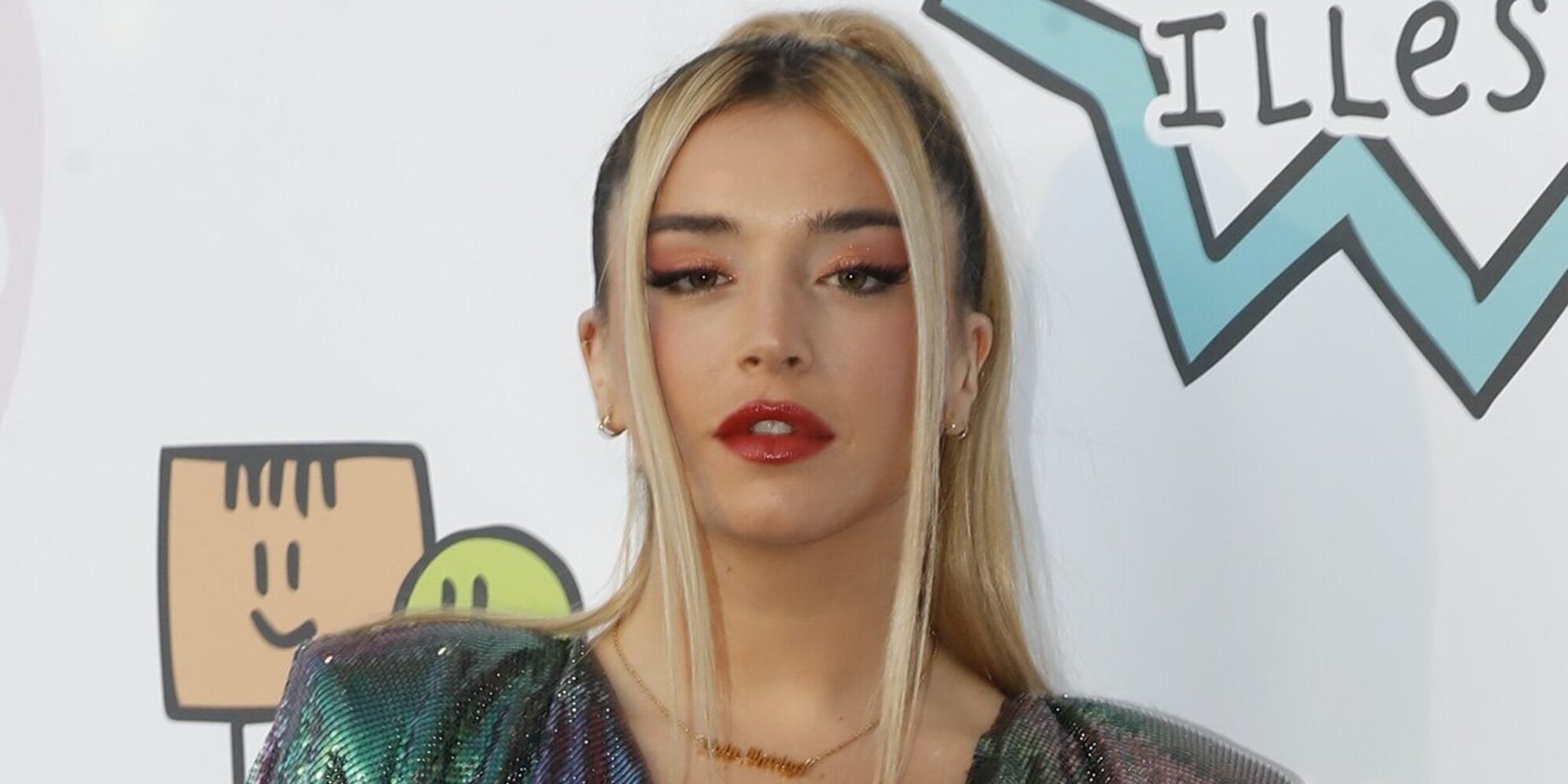 Lola Índigo has had a bit of a stir during the Easter holidays when she has been involved in an unexpected controversy. According to 'Socialité', the singer had stayed in a hotel in Barcelona and had had quite questionable treatment with the workers. A testimony provided even by several of them themselves when contacting the program.
"I saw her haughty. She spoke with great arrogance to the waiters. She made 'chsss' to them. It has nothing to do with the face that we are used to from her. She is very close with everyone, but I don't know what happened to her, but I saw her very haughty. In the hotel they said that fame had gone to his head, "acknowledged one of them.
Another, for his part, assured that while he attended her at the reception "he did not even look me in the eye" and that he refused on several occasions to give him the credit card at the time of 'check in', something routine that It is done with all clients. Finally, Lola Indigo agreed, but she gave it to this worker "throwing it" on the counter "in a very bad way", according to him.
"Imagine the credibility that this kind of program has"
Now, days after this famous news, the former 'Operación Triunfo 2017' contestant herself has spoken about it, assuring that this not only has nothing to do with her true attitude but also was completely invented: "A year ago that I don't come to Barcelona", he recognized thus assuring that it is impossible that it was something that happened now to take it out as a news event: "Imagine the credibility that this kind of program has", he acknowledged in an interview for Cadena Ser.
Hey you @lolaindigomusic education takes from home and whoever wanted to make that news doesn't know you in the least
https://t.co/Wq3faKb3WH pic.twitter.com/RO1YvaWWho

? Ana Mimi ????? (@AnaLolaBunny) April 19, 2022
Lola Índigo assured that her attitude remains the same as she has always had because, despite her fame, she is clear about where she comes from, what her origins are and the education she has been given since she was little: "I am from a town in Granada that everyone knows me, I show myself in interviews as I am and whoever has heard me speak in interviews knows that I would not do a thing to speak to someone like that. You only have to watch the video clip to realize that it is a troll".
She was simply annoyed by how her grandmother and mother could feel, people who have educated her very well and who have nothing to do with everything that was told in the program: "It hasn't bothered me because I guess that day there wasn't much content and they decided to say something like that. I don't really understand the reason. What bothers me is that I don't watch that kind of programs, but my mother and grandmother do. Two ladies who have given me an education excellent, because that worries me that it might bother them", although he recognized that this had no greater importance than the moment in which it was broadcast and that it stayed there.