Limitless review: the expedition that changed the world
The greatest maritime feat in history leaves this time from the Amazon Prime port
Let us remind those scholars of history that cinema and television do not intend to make us graduates in this matter. They will not validate our university career by watching movies based on historical events. The seventh art or the series, have a primarily playful purpose, which can be educational or instructive, but what they always seek is to entertain, in whatever form and manner.
Without limits is not a documentary about the maritime deeds of Ferdinand Magellan either Juan Sebastian Elcano. It is a television series that draws on that story and as such license and dramatizes to its understanding. The books are where they are, to be read and studied. Series and movies are where they are, to be seen.
That said, without claiming to teach, since I am the most ignorant of all those who navigate these waters, I believe that in Unlimited the direction work (Simon West) is very good and the production quality is of a very high level, for what we are used to seeing in this type of Spanish series.
Therefore, in these six episodes that Amazon Prime proposes to tell us about this Spanish-Portuguese feat, we will have a revisionist current of history that does not sully, in my opinion, the known real history.
Not surprisingly, this type of non-documentary series encourages us to reformulate already studied concepts in our minds. History is always told by the victors, but each of us has his own story of the facts.
And it is that the unknown is such an immense sea, that it can only be discovered or conquered through those who are capable of coming face to face with the uncertainty and harshness of the afterlife. The world is what it is thanks to those who were able to cross it, putting their own lives at risk.
Despite the fact that money and power always mark the course of these brave deeds, the story that Amazon proposes tells us about honor, loyalty, betrayal, humanity, racism, integrity, sacrifice, integrity, of camaraderie… of good and evil. Because the human being is capable of both things, at the same time.
Amazon Prime does not lose its way at any time with Unlimited
Hernán, El Cid and now No limits. Amazon-Prime He has dressed in period clothing and has taken on the task of telling us about Spanish history through the great events. He began very well with Óscar Jaenada's Hernán Cortés; he lowered the bar a bit with Jaime Lorente's El Campeador. But, with Rodrigo Santoro and Álvaro Morte's Magallanes and Elcano, he has conquered very firm territory.
Setting and photography, along with digital design, have many foundations. Little would have to be sent to Anglo-Saxon productions. The visual quality of this six-episode miniseries is very solid, and the directing work of Simon West (Con Air, The General's Daughter or The Expendables 2) is tremendously successful.
A journey of almost three years narrated with a lot of rhythm and a lot of epic in just 5 and a half hours. We must value the condensed script, capable of leaving us with the feeling of having told almost everything, leaving so much in the inkwell.
Perhaps the good work with the design of the characters and the strength with which each of the actors has faced their own have helped a lot so that this story does not run aground or shipwreck at any time.
Rodrigo Santoro (Ferdinand Magellan) is really convincing. His look, his gestures and his voice have an unusual strength and credibility. Alvaro Morte (Juan Sebastián Elcano), the teacher of La casa de papel, is the Elcano that many of us needed.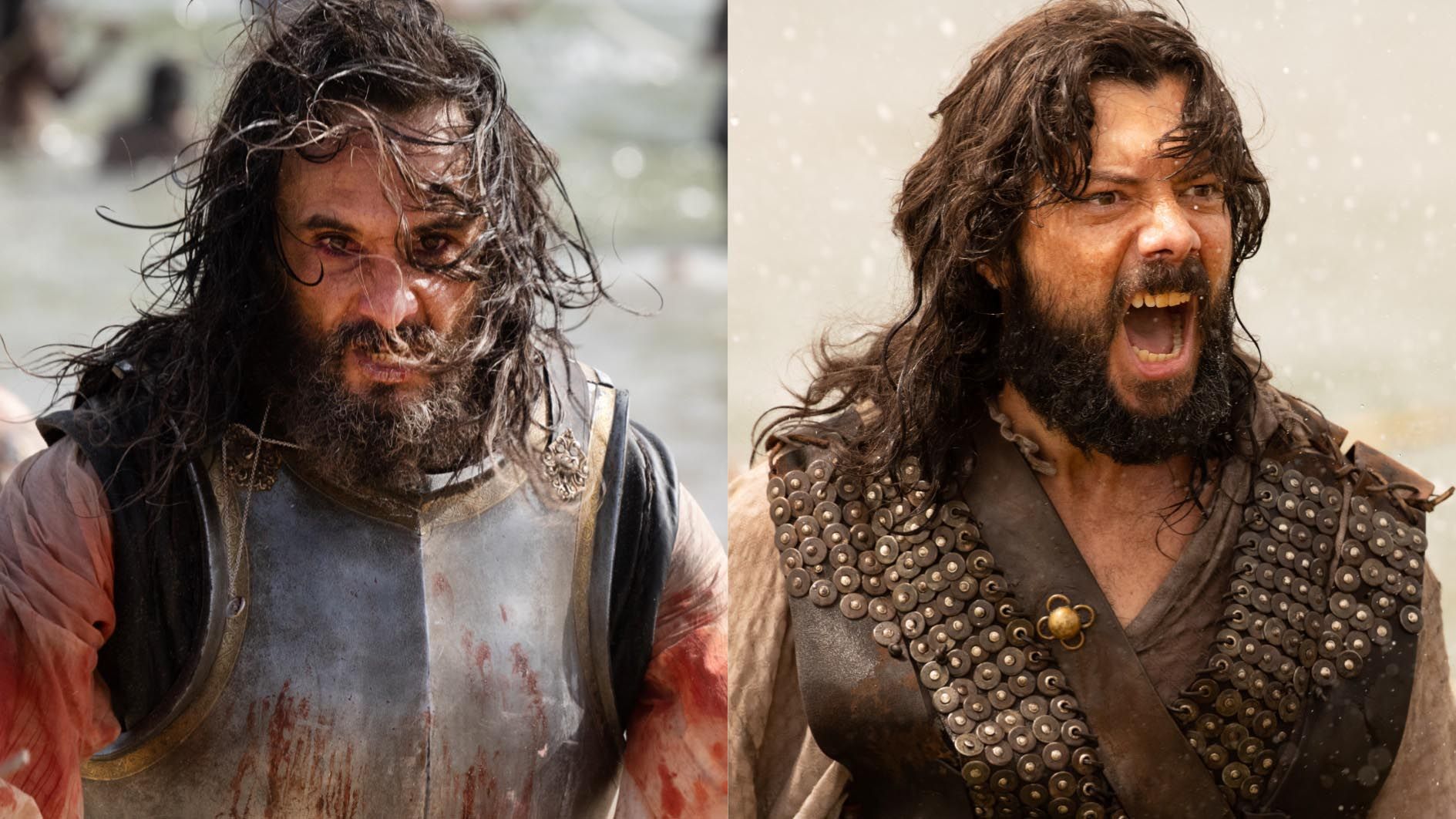 The rest of the crew (Sergio Peris-Mencheta, Adrián Lastra, Pepón Nieto, Carlos Cuevas, Raúl Tejón, Gonçalo Diniz, Manuel Morón, Bárbara Goenaga, Niccolò Senni, among others…) is made up of regulars and not so regulars on the scene. Spanish television. Each and every one of them perfectly fulfill their mission. There is nothing to object to, neither left over nor missing.
Although, a small drawback is the sound. Although the ambient sound and the soundtrack is appropriate, the dialogues are sometimes not as polished as they should be at the sound level. At least that has been my assessment. Which does not detract too much value from a production that sneaks into my top list of the year.
Limitless Trailer