LEGO Brawls | Review – The heir to Smash Bros. brick?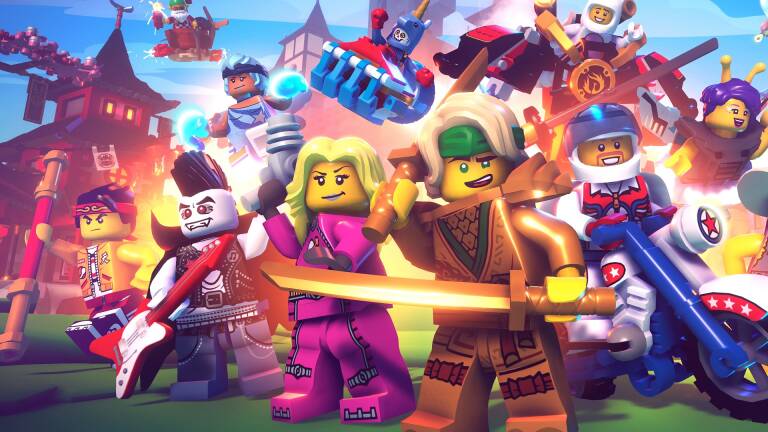 Probably, most of us had the opportunity to play with our action figures imagining epic battles, from which of course only one winner could emerge. That sense of wonder and everyone's imagination allowed us to create unthinkable scenarios and, in some cases, even unique heroes, especially for those who chose to use the LEGO, which has always been synonymous with high creativity.
Brawl LEGO

Platform: PC, PS4, PS5, SWITCH, XONE, XSX Genre: moba, platforms, fighting Release date: September 2, 2022 Developer: Red Games Distributor: Bandai Namco
The origins of Brawl LEGOafter all, they're not all that different: Red Games' platform fighting game aims to recreate the feeling that anyone can win a fight, exclusively encouraging lighthearted fun and imagination in creating their favorite hero.
After being one of the very first titles to be landed on Apple Arcade, the developers have decided to collaborate with Bandai Namco, a publisher who knows about fighting games, for the launch of this curious production also on PS5, PS4, Xbox Series X | S, Xbox One, Switch and PC, almost three years later from the original launch.
However, those who expected a particularly deep fighting game or, alternatively, a product that could be compared to other beloved LEGO videogame adaptations, such as the recent The Skywalker Saga that we have awarded on our pages, could be disappointed: let's find out together what made this product so different from expectations.
Don't call me Smash Bros.
Contrary to what fans might expect – and contrary to what the way it was advertised would suggest – LEGO Brawls (which you can buy on Amazon) is not a clone of Super Smash Bros. or any other similar fighting game. the only thing it has in common with other members of the genre is a gameplay based on platform battles.
But we are talking, in this case, of a curious hybrid with a MOBA: this is because the players will mainly have to worry about bringing their team to victory, conquering and defending a special control point.
Each game will consist of eight players divided into two teams in the main modes of the game: our characters will start the fights being able to use only a standard basic attack, but it will be possible to equip two special powers by collecting the special power-ups scattered throughout the scenario.
In this subdivision of the gameplay emerges what we can define the most "strategic" element of the title: players will have to evaluate based on the match whether to focus on defending a control area or strengthen themselves to have a better chance of success. However, this is the only element that will allow you to make the games interesting: LEGO Brawls is in fact an extremely simple title, whose mechanics are heavily affected by its origins as a mobile game.
In fact, our games will take place in most cases in the exact same way: a pure and simple button mashing of the main attack and, occasionally, the most important power-ups to use on the right occasions.
The free-for-all variants only make the problem even more evident: often the winner is not really the "best" player, but simply the user who had the most luck in receiving the right powers or the one who was able to press the button the fastest. An element that could be, at least in part, mitigated by the creation of our character, unfortunately much more limited than we would have imagined.
We expected a lot more from customization.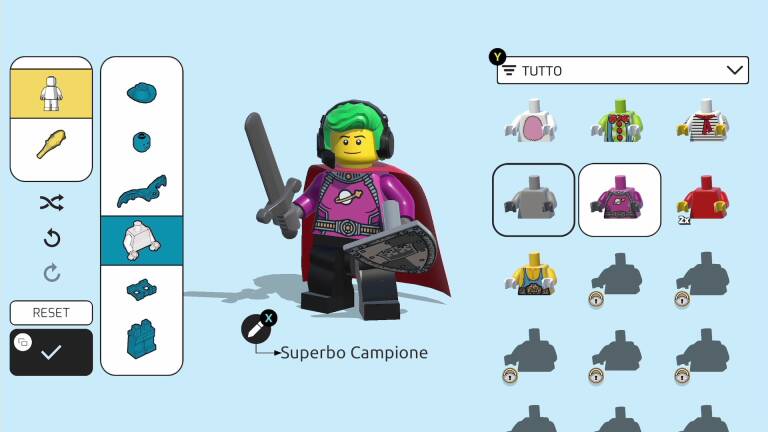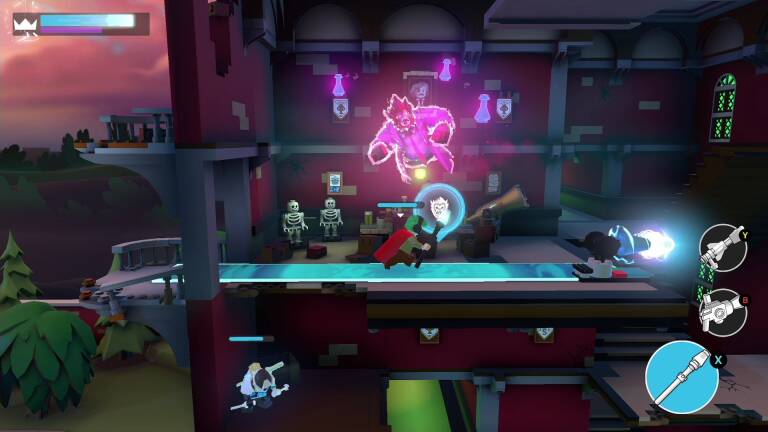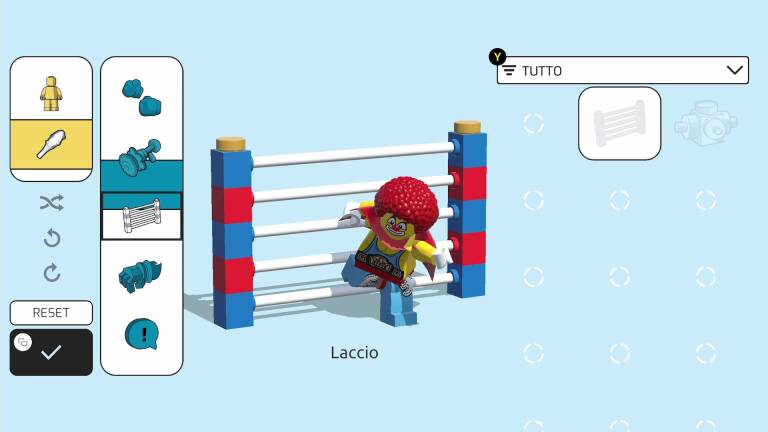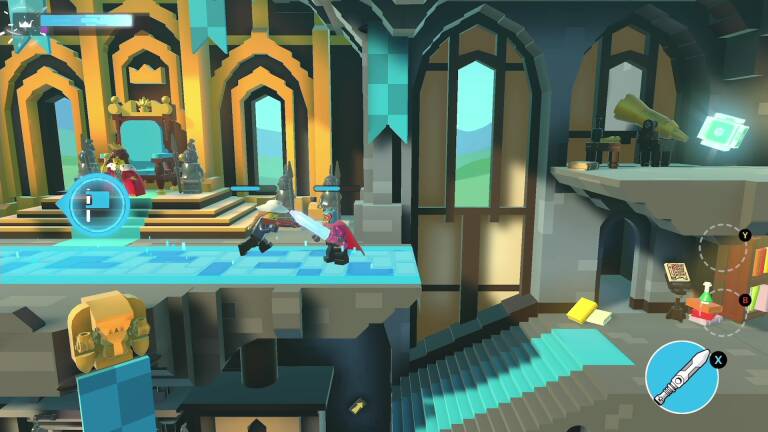 Unique wrestlers, but not too much
On the one hand, the possibility of making the fighter of our dreams using all the spare parts at our disposal will allow us to create crazy combinations and give free rein to our imagination, but on the other hand these options are purely cosmetic and will not change the gameplay in any way.
Even our main weapon will always have the same range and power, regardless of its type: a choice that we struggled a lot to understand, considering that equipping, for example, boxing gloves or a lightsaber could have offered really interesting possibilities.
The only customization element that really matters is that relating to our favorite power-ups, which will have a greater chance of appearing in the game: even in this case, however, we have the feeling that some powers are excessively more useful than others, especially due to how the control points are structured.
In fact, in LEGO Brawls the team that manages to reach the maximum number of points in the shortest possible time wins, while maintaining the control point for at least ten seconds: the problem is that it will be enough to keep even one player with a particularly powerful power-up on the platform. invasive to be able to win the game, even finding himself against an entire team.
The other team will in fact be able to control the point only and only if there is no other rival in the area: moreover, there is no overtime mechanic that can favor clashes in case of numerical parity.
Yes, there is also Jurassic World. And you can control the dinosaurs.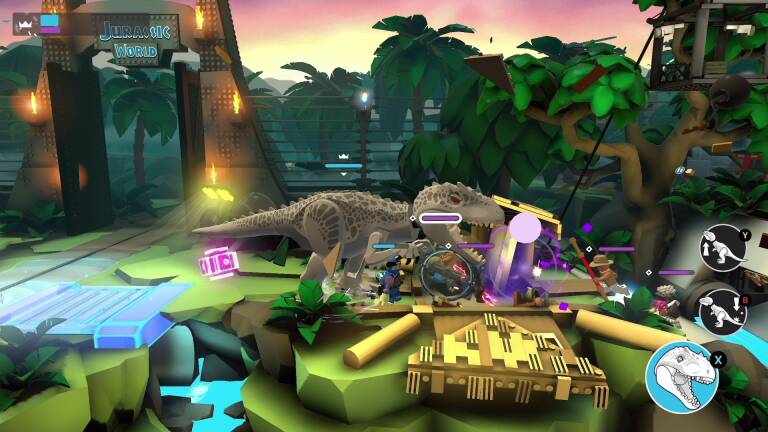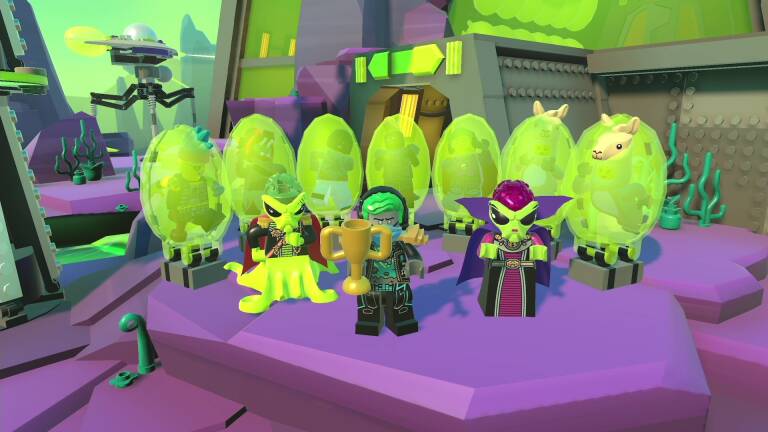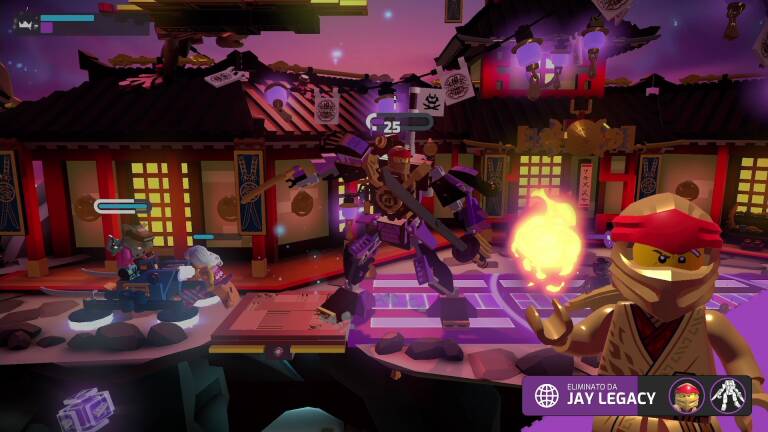 It therefore becomes easy to understand how the mechanics are easily abusable and extremely simple in their entirety, an aspect that will undoubtedly disappoint more experienced players and from other more complete titles – and which, unlike this production, are also available for free.
Precisely this last aspect would make it very difficult to recommend the title to a more experienced range of users: although it can be purchased at a budget price, they are in fact available free games, even recently released, much deeper and higher to this experiment with bricks. An aspect certainly not to be underestimated and that could dissuade even the biggest LEGO fans.
At the same time, however, it is worth pointing out that this could turn out to be the perfect title for smaller players and beginners with fighting gamesthat would seem the target to which it winks the most: in fact it is a bright, colorful title and in any case able to offer a discreet aesthetic customization, LEGO Brawls could become particularly captivating for those looking for a title with which to entertain new gamers.
It must in fact be said that there is no microtransaction and the possibility of continuing to play as much as possible is encouraged, to complete all the available themes – among which there is also Jurassic World – and obtain new champions, with respective powers that can then be equipped on our characters. And this is certainly one of the most positive aspects of the game: the amount of unlockable cosmetic content is really high and it will take several hours to get them all.
Some power-ups will make winning super easy.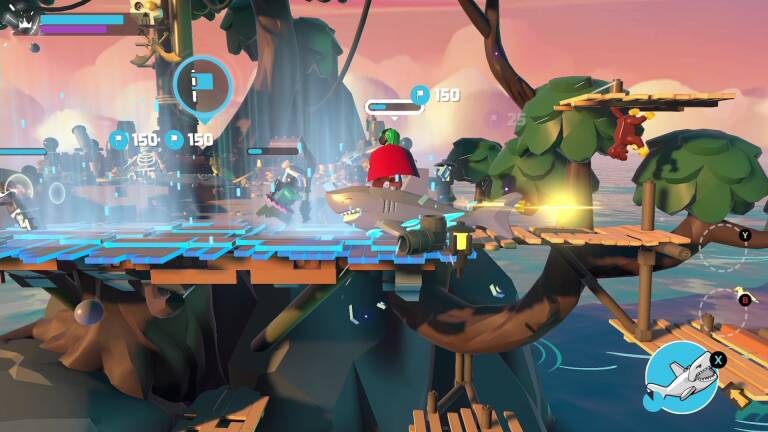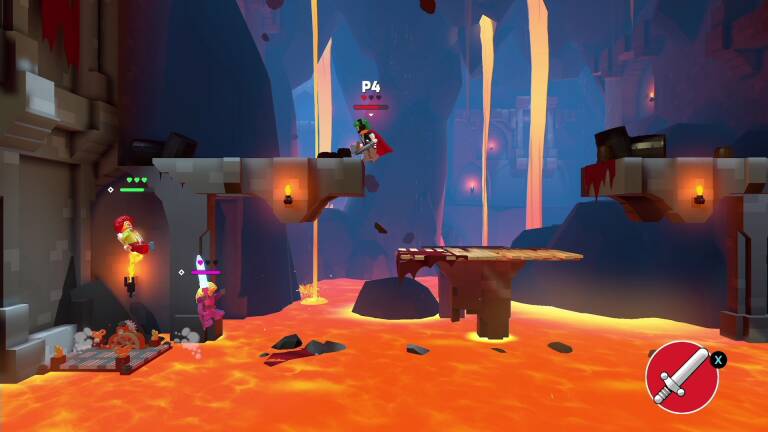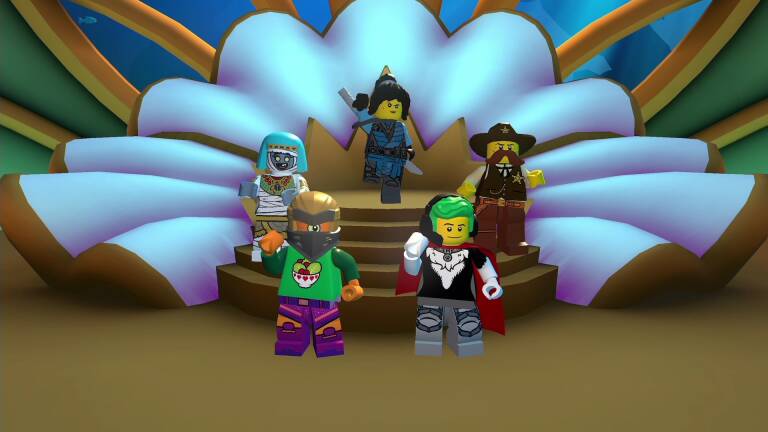 For all other players, it is unfortunately about a very repetitive experience and which, if not updated properly, risks having nothing more to say even after an hour of play. In fact, it is difficult to imagine that cosmetic options, increasing the online rank and unlocking the objectives represent sufficient options for the longevity of this production, which risks being suffocated by an increasingly aggressive market.
A final positive note, however, must be reserved for server cross gamethat except for a couple of occasions they did not point out particularly problematic lag, while the AI ​​of the bots that replaces the missing players in the lobbies should be revised.
Version reviewed: Xbox Series S