Last words of the 84-year-old nun killed by jihadists: "See you in paradise"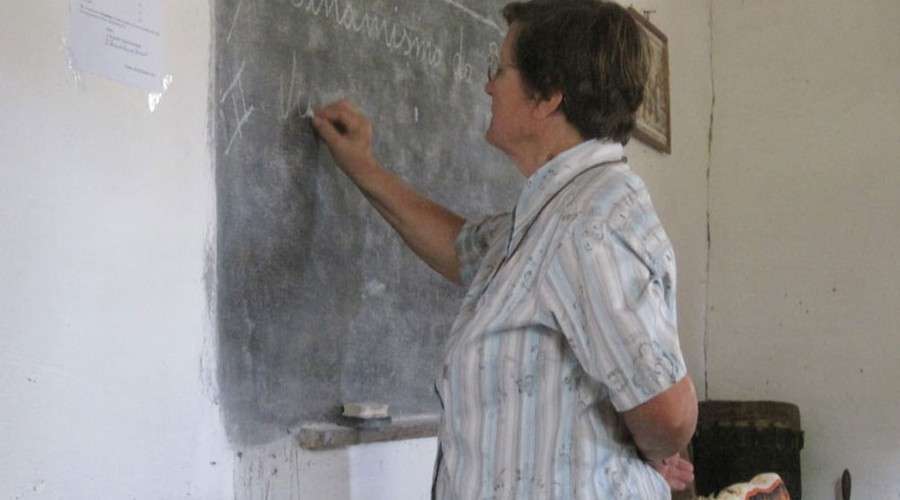 Her name is Maria De Coppi and just 3 days ago she left for the Father's House after being killed by jihadist terrorists at the age of 84 in Chipene (Monzambique), the place where she served as a missionary for 60 years.
"I have forgiven those who will kill me. You do the same." These were the last words of Sister Maria de Coppi, born in Vittorio Veneto (Italy).
A few days after her death, the press of her native region has echoed her brave words before being assassinated.
According to Corriere del Veneto, the elderly missionary sent a voice message to her niece, Gabriella Bottani, who decided to share her aunt's words hours before being hit by Islamic State terrorists.
In the message, with calm voice and without fearthe nun explained to her niece that the situation had become complicated because "the group they call al-Shabaab, the insurgents, is very close."
The missionary was referring to the jihadist terrorist organization Ansar al-Sunna, whose goal is to establish an Islamic State in Africa. Currently there are thousands of victims of these local terrorist groupsknown as Al Shabaab.
"On Friday they attacked a place in our parish and it seems that yesterday a group entered here, and they are very close. It seems that they are armed, they have already kidnapped people, they have killed people. Wherever they go, they carry out massacres", Sister Maria explained to her niece.
He then said that "all the people here are running away, running away. Today a father told me that the girls from the lar (the boarding school run by the missionaries in Chipene) return home and that the four aspiring Comboni Sisters will also return to Nampula because there is danger", he warned.
The Pious Mother Missionary Sisters of Africa, or also Comboni Missionary Sistersis a female Catholic religious congregation of pontifical right to which Maria de Coppi belonged.
"The situation is sad, very sad -continues the missionary in the voice message-, all the people sleep outdoors in the forest, among the plants, those who can go to the towns of Alua, Mazua and the centers where they are a little more protected. But many people are still sleeping outside, in the woods. It's sad," she lamented.
Then, in the audio of just over 2 minutes, Maria repeats several times that it is "a very sad situation" and that "everyone is escaping: nurses, priests, everyone", she also asks her niece Gabriella Bottani pray for them.
Finally, the missionary who decided to stay on the mission and not escape from the terroristssaid he hoped God would protect the missionaries and "this people."
"Here they shoot. See you in paradise. They are burning the house. If you don't hear from me anymore, I take this opportunity to apologize for my shortcomings. and to tell you that I loved you very much. Remember me in prayer", asked Sister Maria.
"If the good Lord gives me the grace, I will protect you from there. I have forgiven those who will kill me. You do the same. A hug", the brave missionary said goodbye.
The attack where Maria de Coppi lost her life took place on the night of Tuesday, September 6 in Chipene, Mozambique, a country in southern Africa.
Sister Maria De Coppi, an 84-year-old Italian from Vittorio Veneto (Italy), He had been on mission in Africa since 1963.
After the burning of her mission, where the religious welcomed displaced people fleeing from Islamist terrorist groups, this nun lost her life and the rest of the sisters and two missionaries from Veneto (Italy) -Don Lorenzo Barro and Don Loris Vignadel-, were able to be saved.