Las Vegas, Accident Leads to Flipping Toyota Highlander in Highway Median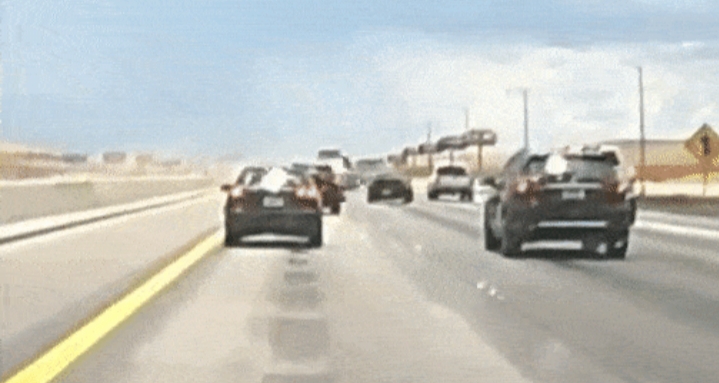 A Toyota Highlander going through the Median Highway in Las Vegas had a very terrible flip. The owner of the vehicle was lucky to walk away as his car barrel-rolled over a median and got slammed into oncoming traffic.
Dashcam Footage Shows the Accident
Nevada Highway Patrol-Southern Command adds dashcam footage of the incident to their social media handle. The video showed the Toyota Highlander getting out of control and then slamming into the concrete median. The powerful force of the impact led to the flipping of the Toyota Highlander onto its side.
The impact was so strong that even after flipping to its side, the car continued to spin through the air and then finally it slammed down to the other side of the road. The car can be seen landing on its tires before it suddenly slid along the road before going out of sight of the dashcam.
What Nevada Highway Patrol-Southern Command Said
The Nevada Highway Patrol-Southern Command shared the footage of the car on their Twitter handle. In the same post, they also implied that the horrible car crash happened due to damp road conditions. In the caption, they added that everyone wants to take a break from this heat and get some rain, but they should slow down while driving in the wet roadway conditions.
In the caption, they also added that the viewers who don't believe in the benefits of slow driving especially in these bad road conditions should take a look at this video. In the end, they added hashtags #Hydroplane, #SeatBeltsSaveLives, and #NailedTheLanding. The local news agency informed that all occupants of the car were wearing a seat belt.