American celebrities are no new from people trying to trespass their homes, especially the Kardashians-Jenners clan. Recently, the court ordered the stalker to maintain a 100 yards distance from Kylie Jenner for the next three years.
Kris Jenner and Kendall Jenner Get Restraining Order Against Naked Stalker
Source: Google
As per the sources, a 27 year old man named Shaquan King tried to break in to Kendall Jenner's pool, naked. And he had attempted the same at Kylie and Kris's homes as well. Following which the police had arrested the man spent 6 hours in jail for intrusion.
The restraining order not only protects Kylie against the stalker but also sister Kendall and mother Kris Jenner. King has been accused of getting straight to Kylie's gated community last month soon after he was released from jail. Then he jumped into Kendall's pool naked and tried banging her windows until the security came and caught him. The police said that his stay in jail was brief because of the COVID 19 guidelines.
Since the incident, Kendall has reportedly increased her personal security and also received a restraining order for 5 years against King. Reports suggest that Kylie was present during the hearing virtually. She reportedly informed the judge that his criminal background makes her be scared for herself and her daughter. However, Kylie's legal team requested a restraining order for five years. But since the harassment was "short-lived", so they granted it for three years.
Kylie Jenner Celebrates Baby Daddy Travis Scott's Birthday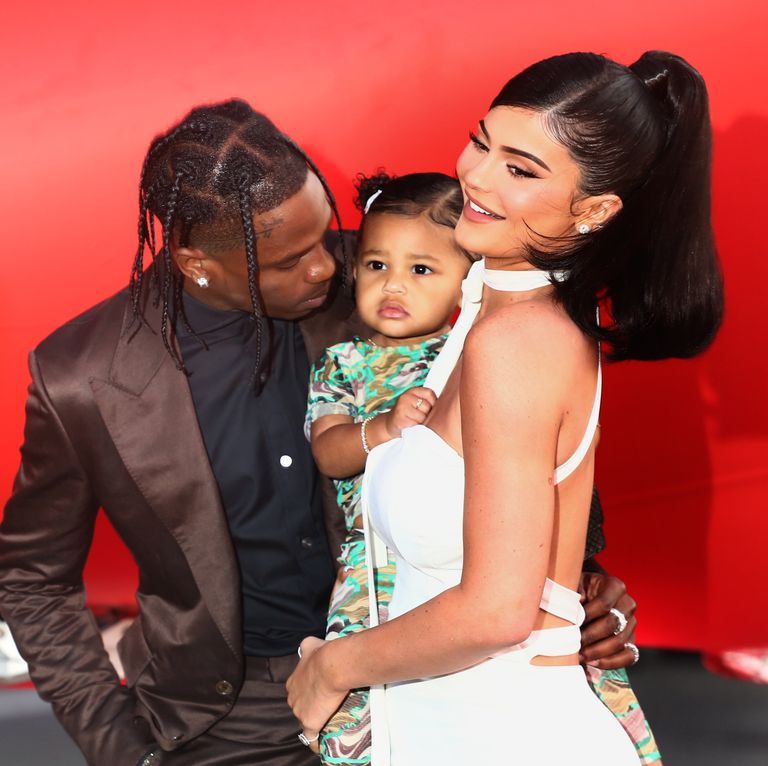 Source: Google
Travis Scott recently turned 29 and Kylie Jenner has been over the moon. She took to Instagram to wish baby daddy Travis Scott a happiest birthday. She further said he is the best father for their 3 year old daughter, Stormi Webster. Jenner posted a series of pictures on Instagram stories showing the love between him and their daughter. Along with Kylie, her sisters Khloe Kardashian, Kim Kardashian, Kendall Jenner and Kourtney Kardashian took to Instagram to celebrate Scott's birthday. Kris Jenner also shared her moments of love with Travis on his 29th.
Previously, Travis Scott has opened up about his experiences about raising a daughter with Kylie. He said that he wants nothing but best for her daughter but also make sure that she know that she can do anything in the world. He said that he wants Stormi to grow up to be a strong and powerful woman. Scott wants Stormi to know that anything that a man can do, a woman can do too. It's all about the clear vision.