Kourtney Kardashian shares photos of her wedding with Travis Barker in Las Vegas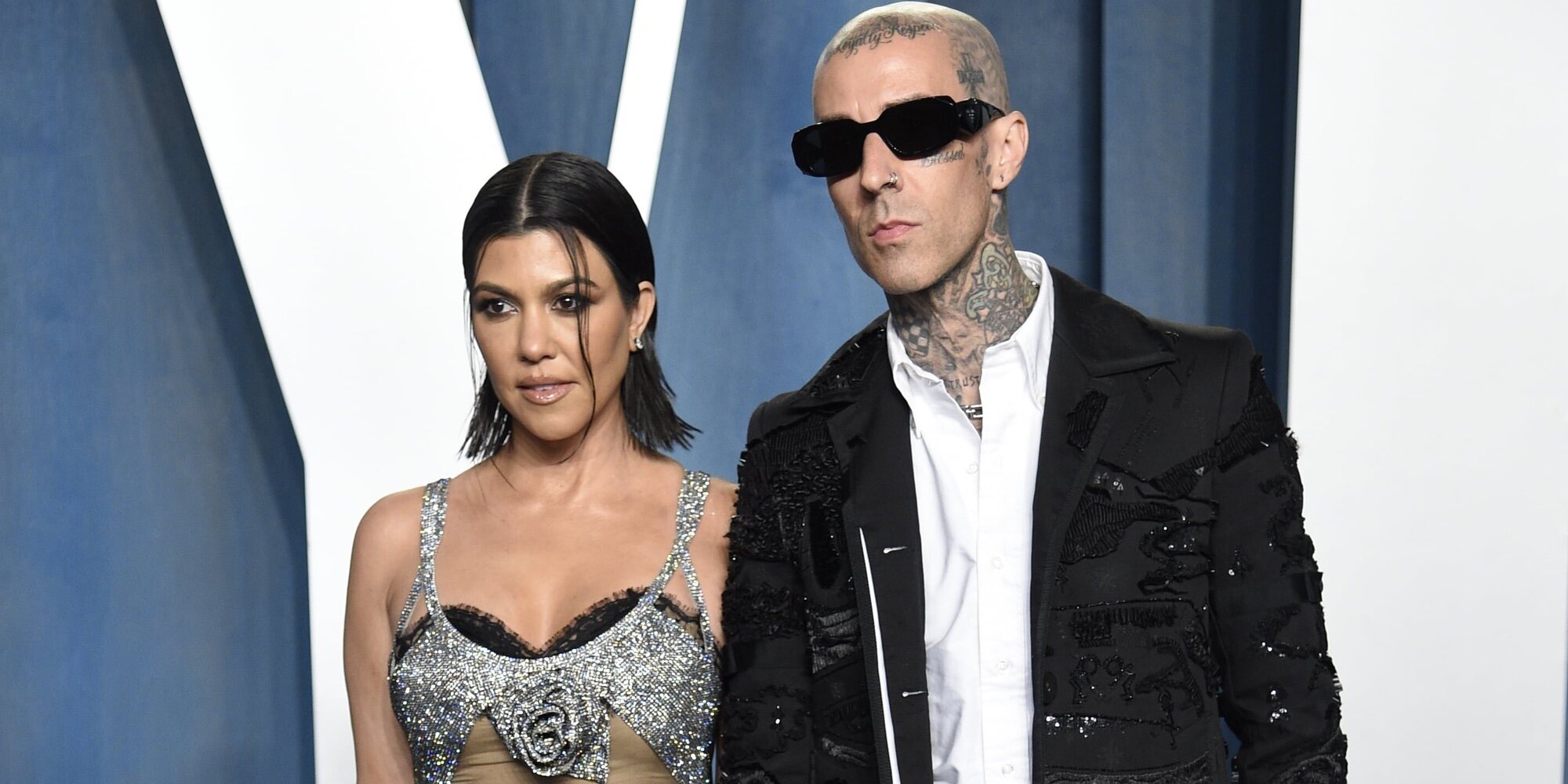 After the news leaked that Kourtney Kardashian and Travis Barker had already married after getting engaged last October 2021, it was the already happy married woman who confirmed it by sharing the first images of the special moment. And yes, it is just as it has been told: in Las Vegas, late at night and with a few extra drinks.
"Once upon a time in a land far, far away (Las Vegas) at 2am, after an epic night out and some tequila, a Queen and handsome King ventured into the only open chapel with an Elvis and they got married (without a license). Practice makes perfect," reads the caption next to the carousel of photos of the big moment.
Lots of love, an Elvis and several shots of tequila (but no marriage license)
With this information, Kim Kardashian's sister not only makes the news official, but also classily denies some information that was given about this moment. First of all, yes, they said 'I do' to a man imitating Elvis; but no, this is not the official wedding with which Kravis -that's what the couple's shipping is called- has become husband and wife in the eyes of the Law. As Kourt herself has explained, they were not licensed to do so despite being told otherwise.
And although, indeed, they did it the same night of the 2022 Grammy Awards in which Travis Barker performed and after having celebrated with a few more drinks -specifically a few shots of tequila and we hope that 818, Kendall Jenner's brand-, It was not with the same clothes with which they appeared on the red carpet as had been said.
The couple chose some looks even more striking than the previous ones. Combined with leather jackets and studs to end their most punk couple style, Kourtney Kardashian chose a yellow corset effect shirt with a golden cross on the chest; and Travis Barker preferred to wear it with nothing underneath showing off tattoos. Both also wore matching sunglasses.