King Juan Carlos stays to live in Abu Dhabi but will visit Spain frequently and will not stay in La Zarzuela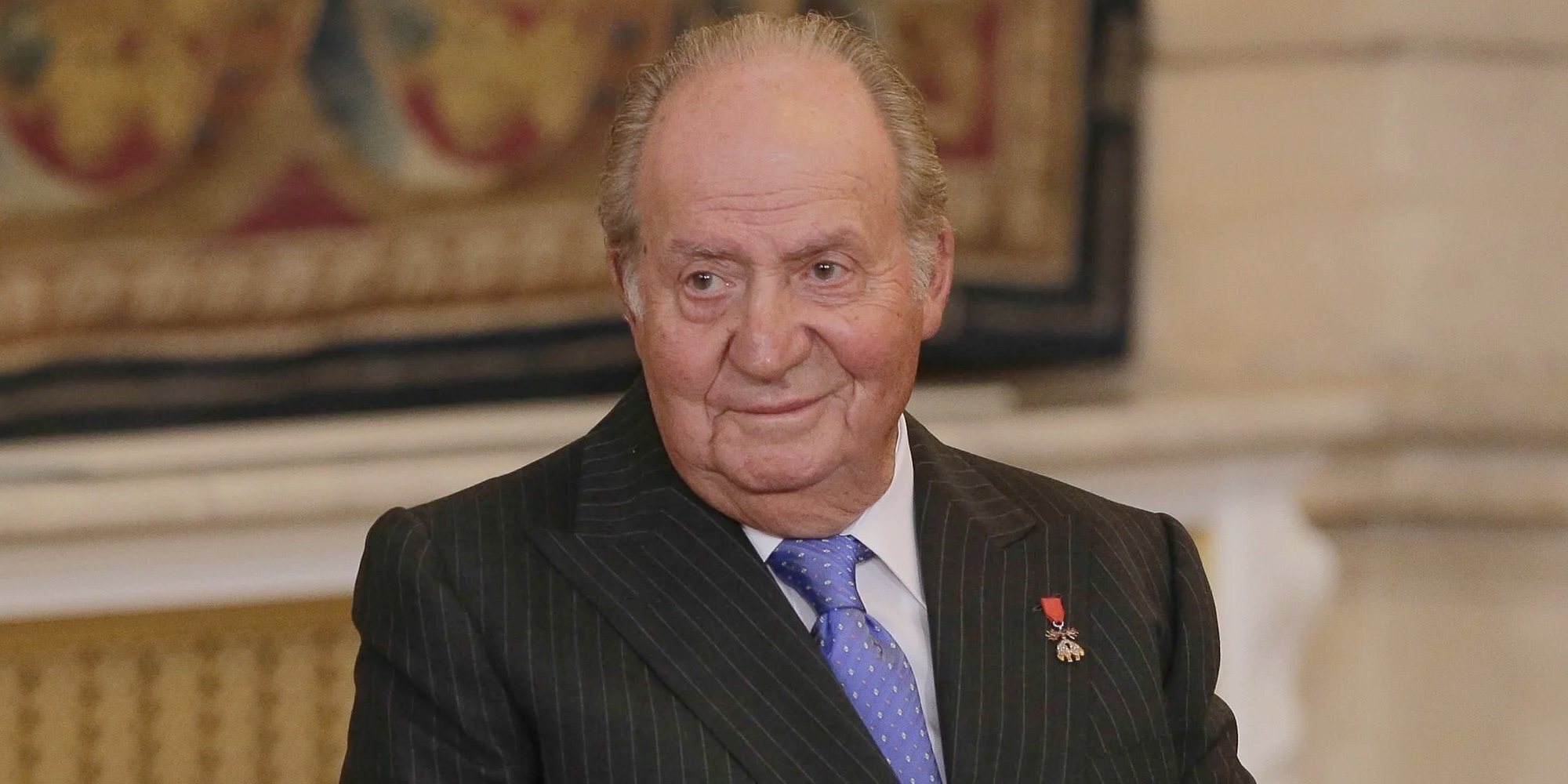 After the Prosecutor's Office filed the investigations against King Juan Carlos, concluding that he enriched himself behind the back of the Treasury but that the crimes he could have committed or have prescribed or committed when he enjoyed inviolability, Juan Carlos de Borbón has made a move. He has done so through a letter sent to King Felipe that Casa Real has made known through a statement.
King Juan Carlos at the Volvo Ocean Race in The Hague
"His Majesty King Don Juan Carlos has addressed His Majesty the King the following letter", Casa Real begins on this letter dated March 5, 2022: "Your Majesty, dear son: In August 2020, guided by the conviction of provide the best service to Spain and to all Spaniards, to its institutions and to you as King, I informed you of my decision to move out of Spain, to facilitate the exercise of your duties. Since then, I have lived in Abu Dhabi, a place to which I have adapted my way of life and to whom I greatly appreciate his magnificent hospitality", begins King Juan Carlos, thus remembering his departure from Spain and thanking the hospitality he has enjoyed since then in the United Arab Emirates.
"Knowing the Decrees of the State Attorney General's Office, by which the investigations to which I have been the subject are archived, it seems appropriate to consider my return to Spain, although not immediately. I prefer, at this time, for reasons that pertain to to my private sphere and that only affects me, to continue residing permanently and stable in Abu Dhabi, where I have found peace of mind, especially for this period of my life.Although, naturally, I will frequently return to Spain, to the that I always carry in my heart, to visit family and friends". In this way, he confirms his wish to stay permanently in Abu Dhabi, although he will return to Spain on a regular basis to visit his family and friends.
King Juan Carlos in La Zarzuela
"In this way, I would like to end this stage of my life from the serenity and perspective that time has elapsed. As you well know, in 2019 I informed you of my desire to retire from public life, and I will continue to do so. In this sense, both during my visits as if in the future I were to reside in Spain again, it is my purpose to organize my personal life and my place of residence in areas of a private nature in order to continue enjoying the greatest possible privacy", adds Juan Carlos de Borbón, who does not rule out a return to Spain and that he wishes to enjoy maximum privacy when he returns to the country of which he was King between 1975 and 2014. In addition, he will not stay at La Zarzuela neither during his visits, nor even if he moves permanently to Spain.
sincerely sorry
"I am aware of the importance for public opinion of the past events of my private life and that I sincerely regret, as I also feel a legitimate pride for my contribution to democratic coexistence and freedoms in Spain, the result of the collective effort and sacrifice of all the Spaniards. Whenever it seems good to you, it is my wish that you make this letter public, for the knowledge of all Spaniards and on the date you deem appropriate. With my loyalty, affection and the immense pride I feel for you. Your father", King Juan Carlos ends, to which Don Felipe adds: "His Majesty the King respects and understands the will of His Majesty King Juan Carlos expressed in his letter."