Kim Kardashian Obsessed With Netflix's Sex Life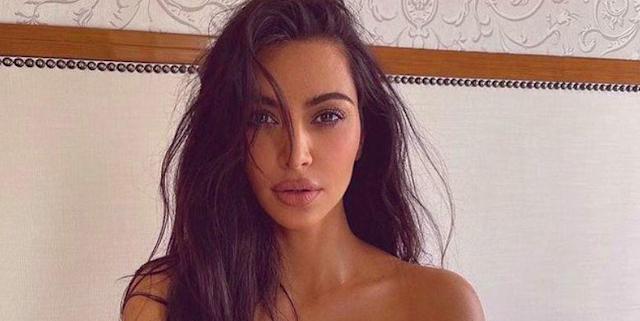 Netflix's Sex/Life show has begun to gain popularity among the viewers. The show is famous among the general public, but some of our favorite celebrities are also now discussing it. The Netflix original series follows Billie, who is the married mother of two children.
She begins to have questions about her husband Cooper after accidentally running into her ex-boyfriend Brad. But, unfortunately, Billie is divided between her wonderful, loving relationship with Cooper and her voracious sex life with Brad, and she finds herself strangled between the two men.
Last night, the famous Kar-Jenner sister, Kim Kardashian, took to her Instagram stories to post a screenshot from her group conversation, in which she stated they were talking about Sex/Life. But, if said more specifically, the screenshots showed that they discussed Billie and Brad, aka Sarah Shahi and Adam Demos, who seem to be dating in real life.
Kim tagged Sex/Life's actors, Sarah and Adam in a post that she shared with her 237 million followers. In the post, she wrote that Sex/Life was now her new favorite show. She went on to tell her fans that the show that is premiering on Netflix is a must-see for all.
Kim Loves Netflix Shows
If you are a true Kardashian fan, then you may know that this isn't the first time Kim has become enamored with a show from Netflix. Back in March 2022 when she saw Bridgerton for the very first time, she had almost the same reaction. She went on Twitter to show her interest in the series.
She also tagged the official Twitter account of Bridgerton. She added, in response to the news that The Duke would not be returning for a second season, she added that although she was trying to relax and get a facial, the story was playing with her head.