Kim Kardashian confesses that Pete Davidson has several tattoos on her, one of them made with a hot iron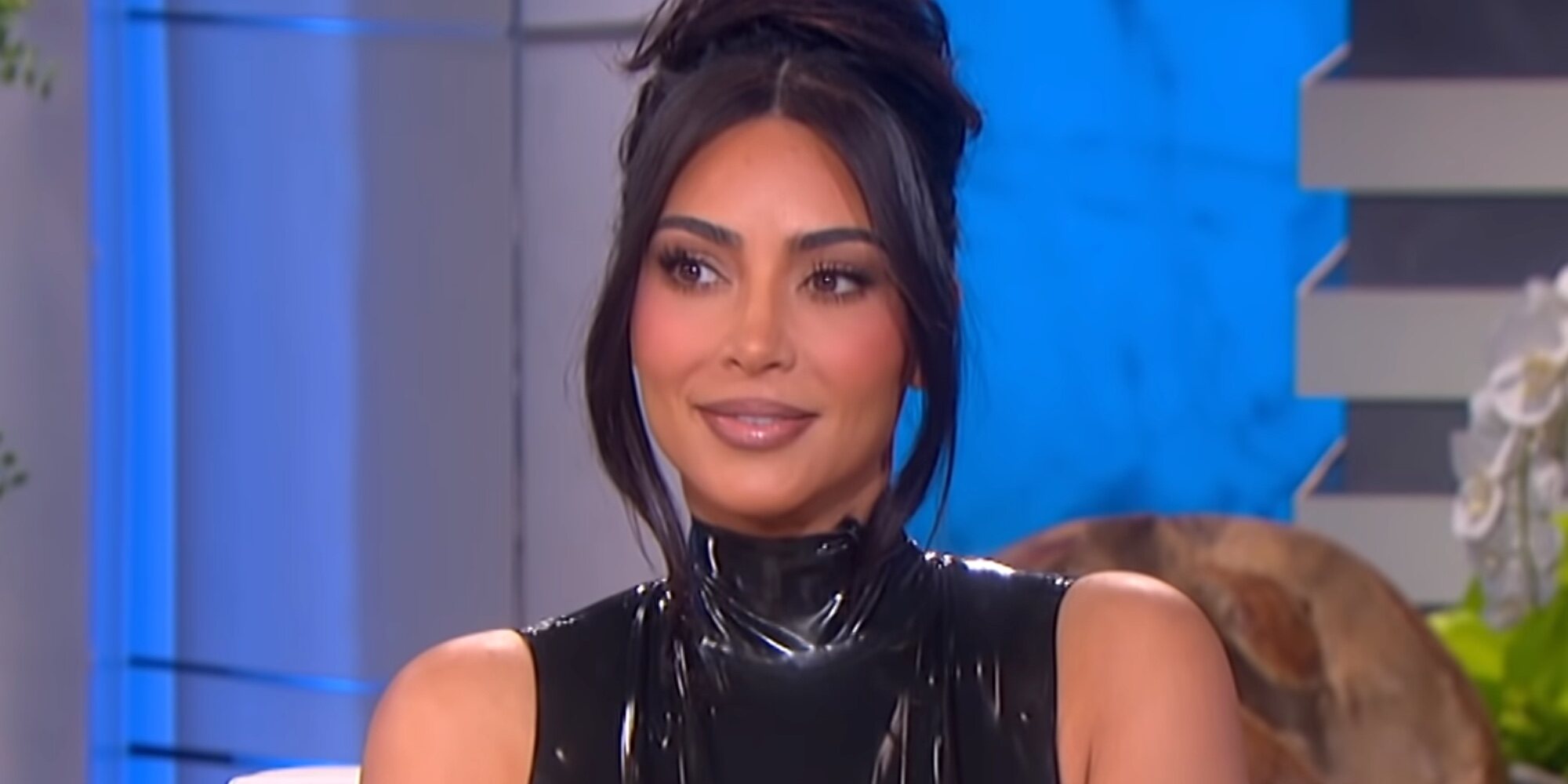 Kim Kardashian is possibly the only celebrity capable of turning a scandal that could end her reputation into something positive. It has been like this since the leak of her intimate video with one of her ex, giving rise to the start of the family reality show that catapulted the rest of the family to fame and it seems that it will be like that until her last day. So with the latest controversy starring her now boyfriend, Pete Davidson, she has already managed to go through the same process until turning it into something 'cute' around her recently confessed relationship.
On the occasion of her interview on Ellen DeGeneres' talk show, she asked her about the comedian and the relationship that they just made official through Instagram despite having already been seen on numerous occasions together, but as the businesswoman herself says : "I guess it's not official until you post it on Instagram." And it is that she also assured that she was dying to share with her millions of fans some of the "beautiful photos" that she has as a couple and perhaps the fact that she is already officially a single woman and is divorced from Kanye West would have been reason more than enough to take the plunge.
And it is that the daughter of Kris Jenner assures that she is in a very good moment of her life, something that has not happened for a long time: "I feel good. I encourage my friends, the people that I do not love, to be happy and look for it. And I was looking for it. I'm 40 years old and it was like, 'fuck, go for it, look for your happiness'. And so I did. I took my time and found it. I feel great and I want to let it be like this forever," he said with a smile that seemed to come off his face.
"My girl is a lawyer"
One of the reasons for her happiness is, of course, Pete Davidson, with whom she is dating in the purest adolescent style. So much so that even the comedian has been tattooed -on several occasions- by his now girlfriend: "Yes, he has a few very nice tattoos," he acknowledged after Ellen DeGeneres asked him about one that came to light as a result of a photograph that Davidson sent to Kanye West while telling him that he was "in bed with your wife" as a mockery and that caused a stir. And with this interview is how Kim has turned this scandal into a declaration of love.
A few tattoos done in his honor, by the way: "The first tattoo he got with a 'K' was like: 'Oh my God, that's beautiful. Thank you'; the second the same; the third … In the end people who have tattoos is what they do, right? Get tattoos about what happens to them in life", he recognized the presenter, assuring that the most special was the one that put 'Kim' on his chest that everyone seen, although his favorite was one around his neck that says 'My girl's a lawyer'.
And the 'Kim' one is very special because it's not a typical tattoo, but rather a 'branding' style tattoo. What does this mean? Well, it has been done with a boiling iron. That's right, Pete Davidson has been marked by his girlfriend as she is cruelly done with animals. This is not the first time that Davidson has gotten a tattoo for one of his ex-girlfriends -and then it has to be erased- so with Kim it was not going to be different, but he was going to go one step further. Was Kim K going to stay at the level of Ariana Grande or Kaia Gerber? I do not believe it.