Kim Kardashian confesses that Kanye West wanted to leave his career to be exclusively his stylist after his divorce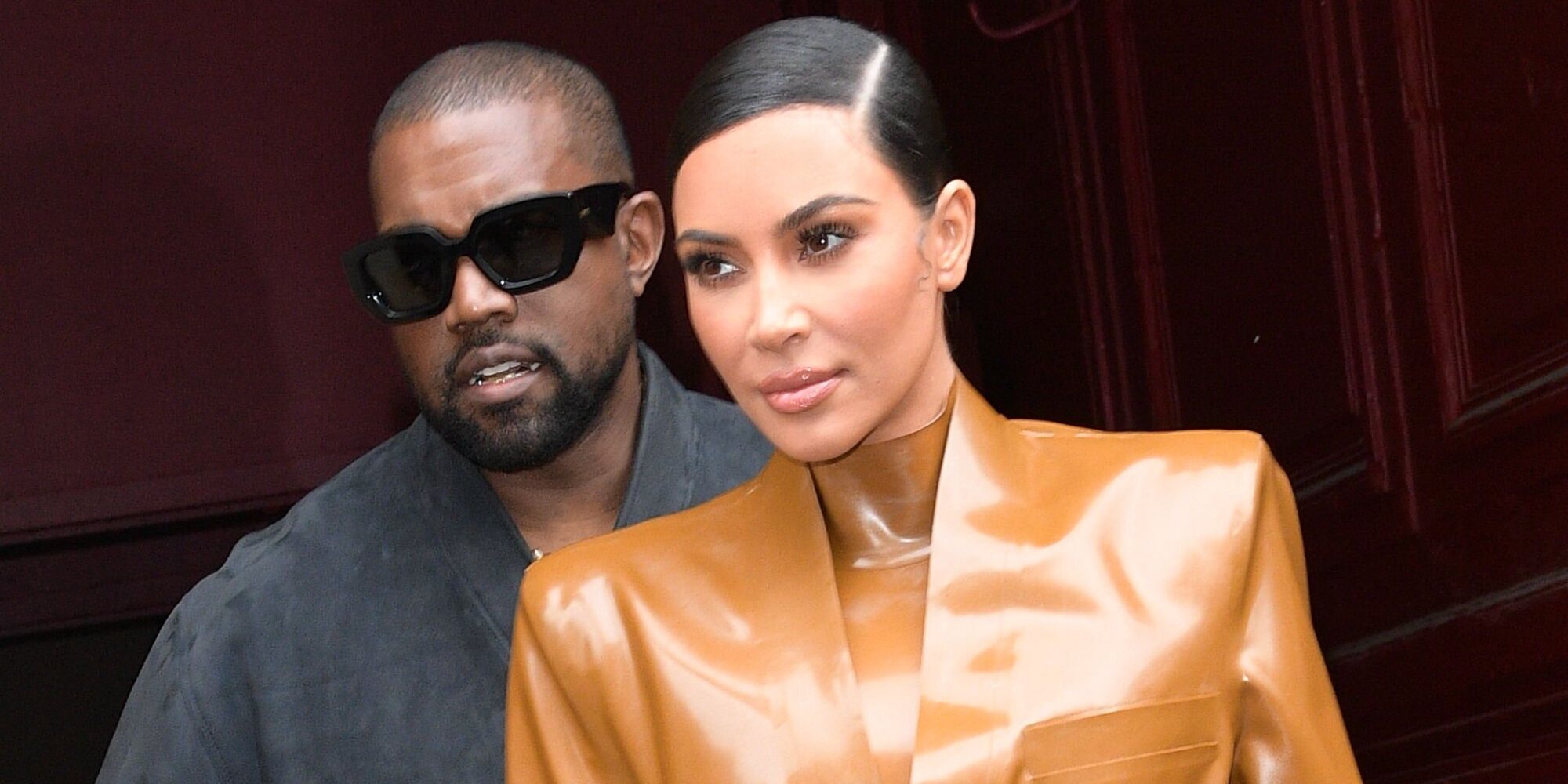 The premiere of 'The Kardashians', the new reality show of the famous 'klan', has finally shed some light on the most private aspects of the sisters. Also to Kim's and her controversial divorce with Kanye West. And, to the surprise of many, despite the fact that all the harassment and demolition by the musician and designer towards the mother of his children seemed to have been done publicly, there was much more behind the scenes.
The first episode corresponds to the end of September and the beginning of October 2021, when Kim Kardashian was preparing to present 'Saturday Night Live', a very important moment for her in her media career and that she prepared with the care and thoroughness of any another relevant fact of his career. What few knew was that, behind all this, was Kanye West himself, at that time already in the process of divorce.
During a meal with Khloé and Kourtney, the middle of the sisters confesses that she is very stressed and that she barely has time to think about what to wear on a daily basis, which is why she wants to have everything prepared: "I want the looks prepared in my room. Monday, Tuesday… I'm a robot and I behave like one", he confesses. For this reason, she had had a row with her ex-husband, who at that time stopped her looks: "I was yelling at Kanye West and his stylist because I told them that the clothes had to be at my house at 11:00 and I had to go 12:30. I was walking out the door and now it feels like I'm on 'The Matrix.'"
And it is that the rapper was the person who organized all the Balenciaga looks that Kim later wore on 'SNL', a fundamental role at this time in his career to which the rapper himself seemed to have grabbed like a straw to be as close possible from his wife. So much so that he even considered putting his entire professional career aside to focus on this for the rest of his days: "He says he wants to leave everything and dedicate his life to being my stylist," Kim acknowledged.
And it is that what had not been discovered until now is that Kanye not only influenced Kim's way of dressing since their relationship began -and one day he changed all the clothes in her dressing room-, but he had been doing it since they met: "Kanye has always dressed me and styled me. In the early 2000s, he would literally randomly email me with outfits and telling me what my style should be. Wear only blouses and pencil skirts; or take the boots." with a skirt… and she sent me photos as an example".
Instead, with the divorce, Kim KArdashian also set out to have some autonomy and take control of her entire life, including her dressing room: "We've always done it that way, but a part of me wants to be independent." Despite this, at that time she appreciated the help of her ex-husband and assured that at that time "we are still friends". Well, if the Kim of the present could travel to the past and give herself some advice, we suppose that she would say something like 'little things are coming' in reference to the hardest months of her divorce.