Kiko Matamoros, after Anabel Pantoja's complaints about her work: "I should be grateful"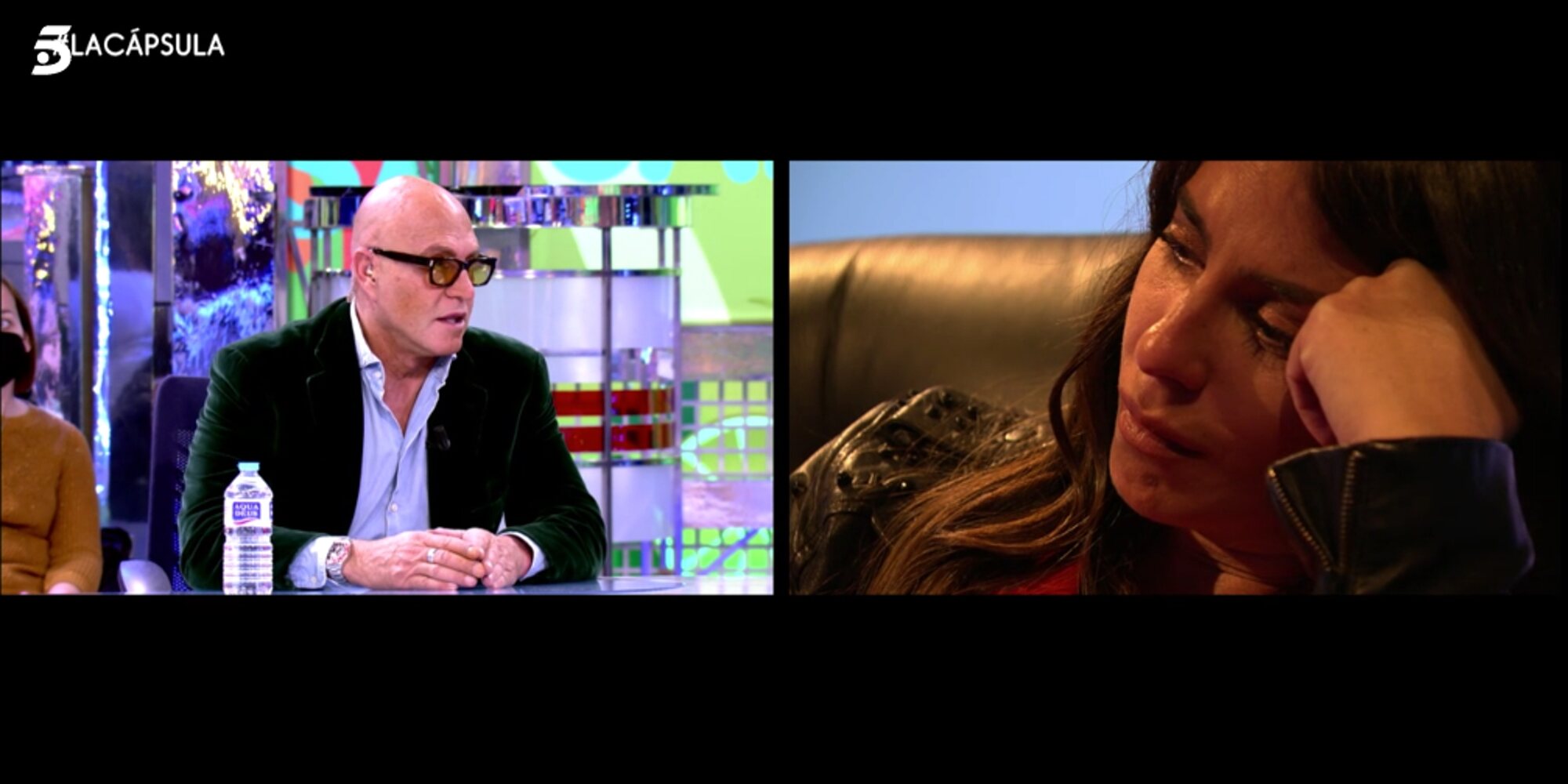 Last Monday, March 7, Anabel Pantoja faced her own life in 'La Capsule', a new section of 'Sálvame' in the purest 'La caja Deluxe' style, and among all those things was, of course, her television career , which began in 2011 on the occasion of Kiko Rivera's participation in 'Survivors' and it was his cousin who defended him on the sets. "I didn't remember these images. I had them in my mind, but they weren't so clear to me," he acknowledged when he saw himself again, taking the opportunity to launch some other taunt: "Terelu was there, Kiko Matamoros… Look Kiko It is better that the images be erased because it goes fabric. I look horrible, I don't know how Kiko looks. Terelu is great. Rafa and Lydia are the same. "
A temporary job that he never expected would become what it is today: "I don't know if you know that I worked there with my aunt, I studied makeup, and she asked me to go with her to the concerts on the tour and I combined it with this (…) I got a little money and pushed forward", he acknowledged: "In the end it is a job, I was here in Madrid with my aunt, I could combine it… my intention was to return to Seville, look for work , because I used to work as a receptionist before defending Kiko", being very grateful for the opportunity that Ana Rosa Quintana gave her on her program.
Anabel Pantoja, excited to see her first images on television | Photo: Telecinco.es
A job that, in addition, he assures, is very sweet and he did not want to miss the opportunity: "I am not going to cheat on you, it is a privileged job compared to others and it was emerging. I did not intend to become a public figure or for people to stop me down the street. I thought that everything would stay in 'Kiko's cousin'. You work well, they take good care of us, they pay us well… but fame was not in my head".
And with fame came many good things, of course: "Everything I have been able to achieve and what I have so far with my age. That I have friends my age who have not been able to have it or need many years of work or huge mortgages," he acknowledges: "I'm left with that and with the learning of having worked with Ana Rosa, with María Teresa Campos, with Jorge Javier Vázquez… also the companions. I didn't think about loving Kiko Hernández or Mila. I thought I was going to get out of here dead. Look at the turns that life takes."
The companions of 'Save me', disagree with some of his words | Photo: Telecinco.es
Instead, this is a double-edged sword also with its bad things: "I have an endless list," he snapped at Jorge Javier: "Having to give explanations publicly. Also having to be there publicly every time something happens in my family , having to give explanations, showing my face defending something that I want to the point of death, fighting with my colleagues", something that also caused him a lot of suffering: "Anxiety, not wanting to go out, just wanting to cry, having problems with your partner, with your family, having a sour character… it's all kinds of things, she wasn't the Anabel of before".
Kiko is not convinced by his complaints
Some complaints that, instead, colleagues like Kiko Matamoros do not understand and even reproach: "Anabel has advanced less than we thought. I see the same victimist speech. I think I should be grateful to this program and the summary that she makes of his time here or about what television has given him is very unfair", he blamed him: "Television, for better or for worse, changes your life and you have always had in your hand the power to leave without so much The life of popularity is hard. I think that not only has it put you where you are, but it also has a tremendous future projection. It seems to me that you don't value it enough or you don't know how to verbalize it. That victimhood I don't understand or share or I think that's fair."