Kiko Hernández explains that he was absent because he had covid: "I was very bad and I cried to the doctor in case I was going to die"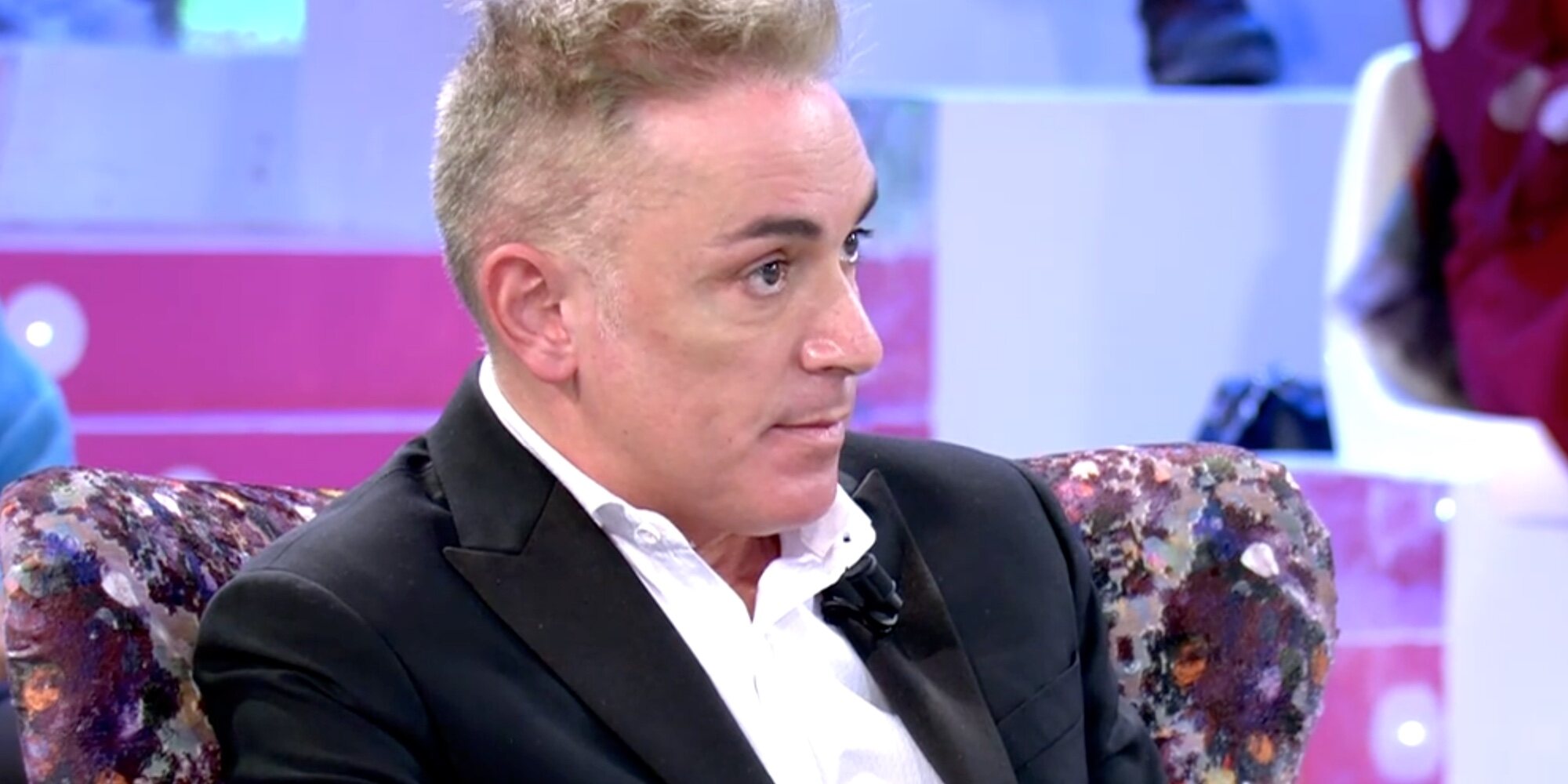 HomeTelevisionKiko Hernández explains that he was absent because he had covid: "I was very bad and I cried to the doctor in case I was going to die"
RECOVERED
The collaborator returned to the program and explained that he had very serious symptoms of coronavirus to the point that admission to a hospital was considered.
The path to normality due to the coronavirus is getting closer, while the disease is still present. An example of this has been the case of Kiko Hernández, who after several days absent on the set of 'Sálvame' returned to occupy her valued chair from where she celebrated having overcome the virus. The one who was a contestant on 'Big Brother' confessed to the rest of his companions the seriousness with which the disease passed, leaving Jorge Javier Vázquez quite surprised.
"I have had covid and I have been very bad," he told the presenter to explain his absence. Something that it was hard for him to believe because he was not aware of the news. "I have had fevers of 39/40 degrees and they did not lower them and I also had the beginning of pneumonia (…) I was short of breath and could not even speak," he added. Such was the seriousness of the situation that he was about to enter a hospital.
Jorge Javier Vázquez, surprised to learn that Kiko Hernánez had covid | Photo: Telecinco.es
"One day they were deciding whether or not to admit me to the hospital", something that especially worried Kiko Hernández and that made him put himself in the worst of scenarios: "And with what I am with diseases, I started to cry to the doctor in case I was going to die," he assured. For the collaborator, he acknowledges, it was something totally new for him because in the 2 years of the pandemic he had never been infected.
Luckily, all this remained a past experience and the collaborator was finally able to return to his job: "Today is the first day that I test negative and the first day that I get out of bed," he acknowledged live. For this reason, Kiko Hernández was thankful for having received the relevant vaccines since, if she had not had them, she could have been even worse: "If I am not vaccinated, I am in the ICU right now."
The Kikos, the two opposite poles
And while Kiko Hernández returned to the program after overcoming covid, Kiko Matamoros did so after a vacation with his girlfriend Marta López in the Maldives. The also collaborator is enjoying the honeys of the good life before heading to his new television adventure, 'Survivors'. Although he is not yet confirmed, it is already being talked about as something that is going to happen and he does not hide it. He has even confirmed that the cache for the program was lowered so that it would not be his ex-wife Makoke from him.
Poll
Do you think Rocío Carrasco and her children will end up reconciling?