Khloé Kardashian and Tristan Thompson went to couples therapy before the last infidelity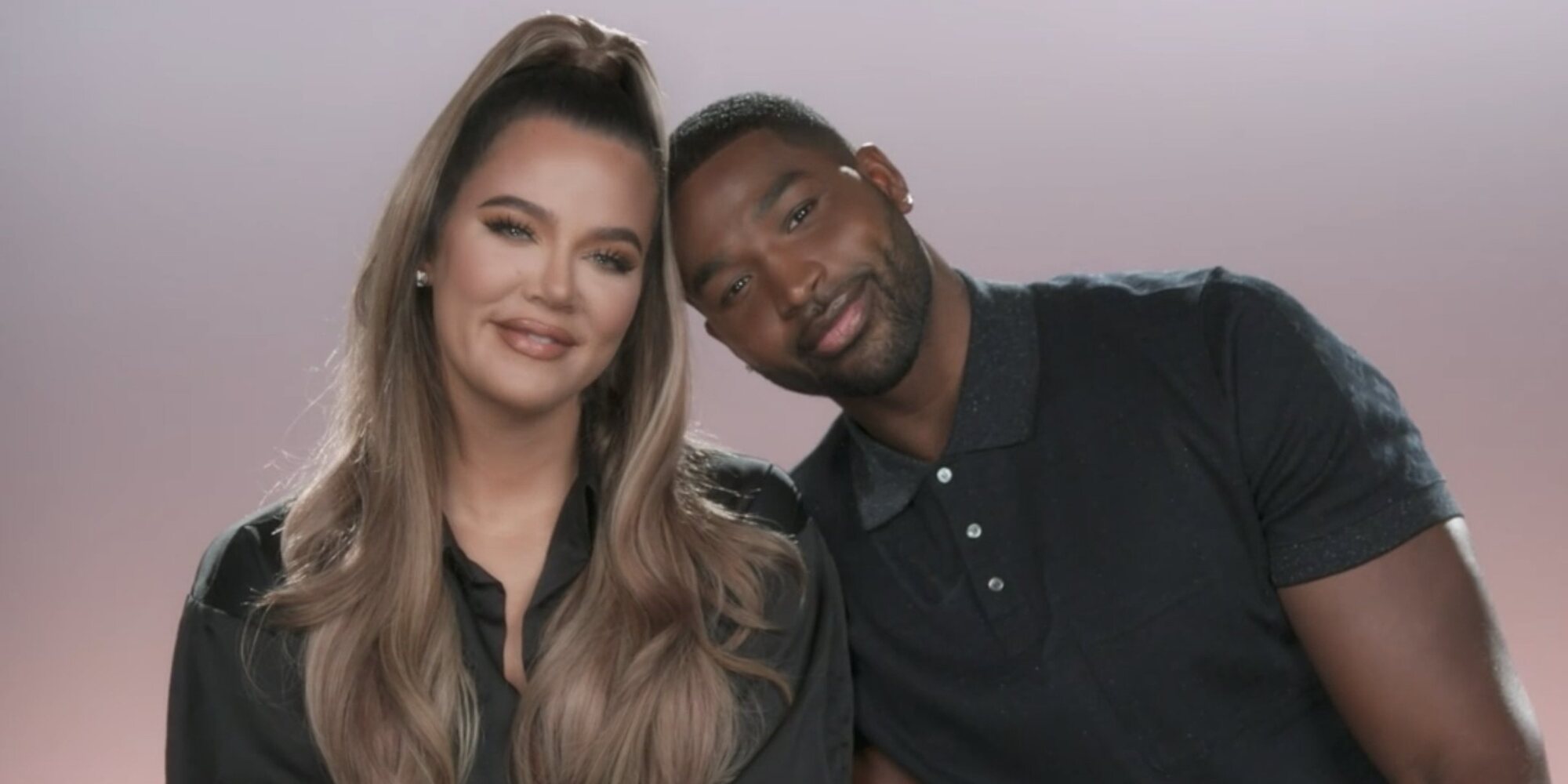 *This article contains spoilers for episode 1 of the first season of 'The Kardashians' (now available on Disney+)
After a long wait – at least for the fans – the new Kardashian reality show has already been broadcast. This first episode sheds light on how the lives of its protagonists changed during the months that they were not followed by the cameras and on how they were in September 2021, when filming began again. And without a doubt the one that has generated the most intrigue and at the same time the most obsolete has remained is the life of Khloé Kardashian.
Everyone knows that in January 2022 Tristan Thompson had to publicly acknowledge that he had become a father for the third time as a result of a sporadic relationship with another woman. Doing accounts, when these images that have just seen the light were recorded, the basketball player had already had this scaffolding and, instead, a Tristan Thompson is seen involved in recovering his relationship with Khloé Kardashian.
"We are not exactly together. He is one of my best friends. I see Tristan a couple of times a week, he is a very involved father. There is no tension between us, we get along well," the businesswoman explains to the camera, contextualizing her relationship with him. father of daughter True back in September of last year: "I know if Tristan had his way, we'd still be together. I need a little time to breathe and think."
Tristan Thompson appears in the first episode of 'The Kardashians' | Photo: Youtube
In these images, the sister of Kim Kardashian and the basketball player have an intimate conversation about where their relationship is and where they are going if everything is still in order -spoiler, it will not-. "I see a big change in you (…) you think about your health, your well-being, whether physical, mental or spiritual," Khloé admits to Tristan, who assures that in this time "we have matured together and it is good for us to Our family grows together."
On the other hand, his intentions are not the same as those of the businesswoman, at least at that moment, who is immersed in his personal growth: "Tristan is very determined that we get back together and he goes to therapy frequently, a couple of times a week", a growth in which she is very involved: "We even go to some sessions together. I call it 'couples therapy' but it is really her therapist who has asked me to go to hers," she explains. "Every day he tries to show me that he is a different person and that I have to have faith and trust in him. But we have been through so much together that I prefer to keep our distance. I am on alert."
"If I wasn't pregnant I would have beat you up"
This conversation has also brought to light some hitherto unknown details from the past, such as the reaction that Khloé Kardashian had when Tristan Thompson was unfaithful to her for the first time a couple of days before they gave birth to their daughter together. At that time, the businesswoman was living in Cleveland, the city where Thompson played, and was not accompanied by the cameras of the program, but the only content was recorded by herself.
In this conversation, Thompson also admits to Khloé that he never took revenge for everything he did, despite having numerous reasons: "You have never been a monster with me. You have never burned my clothes or scratched my car," he acknowledges, although there Khloé confessed something that even he didn't know: "I only wet your clothes when I was pregnant and you cheated on me when you were 9 months old. If I wasn't pregnant I would have beat the crap out of you, but I didn't want to break a nail before going to delivery."