JoJo's Bizarre Adventure: All-Star Battle R, Better Nearly Everything | Review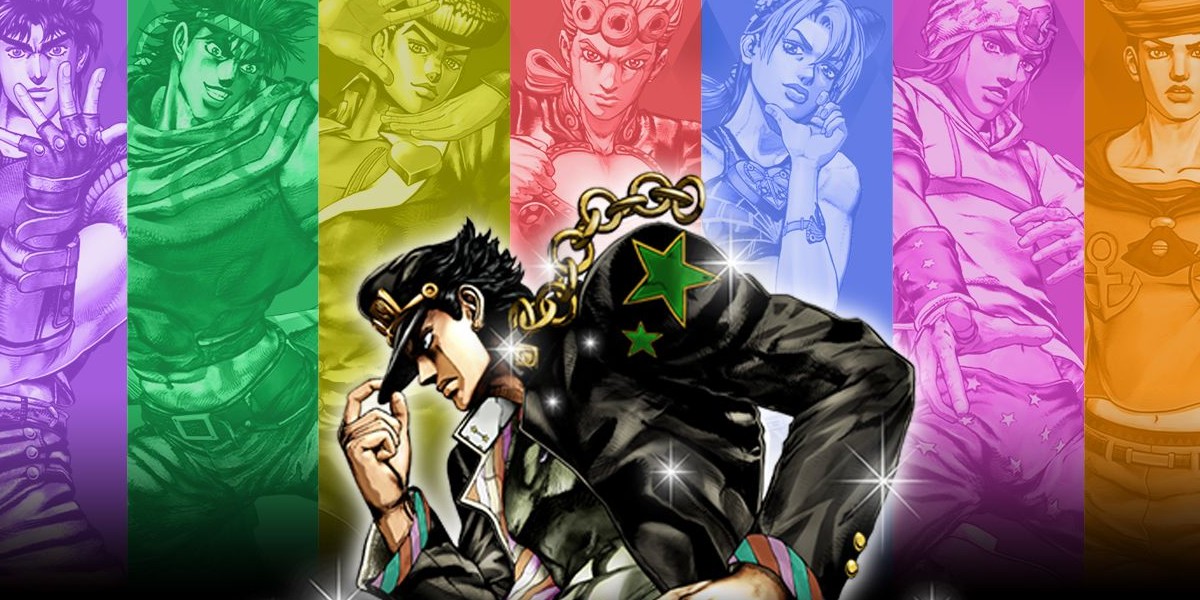 Few years ago, Jojo's Bizarre Adventure lived a second youth thanks to the modern transposition of the anime. Youth that continues to this day with the transposition of part 6 Ocean of Stonewhose new episodes are available since last Friday 2 September on Netflix. In 2014, at the height of the success of the first seasons, Bandai Namco Entertainment brought up PlayStation 3 JoJo's Bizarre Adventure: All-Star Battlefighting game developed by CyberConnect2.
And now, eight years later, in a summer of remakes and remastered, the same Bandai Namco proposes the game in a new guise. JoJo's Bizarre Adventure: All-Star Battle R it is not a simple remastered. It adds content, technical improvements and a couple of other goodies for fans of the work of Hirohiko Araki. This time, the CyberConnect 2 fighting game is also available on Xbox, Nintendo Switch And PCas well as returning to full power even on platforms Play station.
Too bad that, behind a magnificent and improved appearance, there is a small rip-off …
An All-Star Battle between 50 fighters
As you can see from the image below, the first thing that catches your eye is the huge game roster. In 2014 the usable characters were only 32 (plus 9 tied to DLC), while today, with six parts in the animated version out of eight, we can choose between 50 characters. Each chapter of the saga has its exponents, with the only exception for Jojolionstill limited to a single character, the protagonist Josuke. As in the PlayStation 3 version, also in All-Star Battle R fighters are divided by their abilities: from the users of Standing to come Jotaro And Dayto those who use breathing Hamonup to Vampires and the jockeys of Steel ball race.
Although each category has its strengths and weaknesses, the gameplay remains more or less similar for everyone. To the three keys dedicated to weak, medium and strong strokes, there is the one for the class skill, and the one for the special moves, which can be activated via the appropriate bar. Addition of this new version the assist: you can choose another of the available characters who, at the pressure of a dorsal, will intervene in battle, in a similar way to when it happens in The Chronicles of Hinokami. The choice of the ally is fundamental in some match ups, especially if you try to challenge the arcade mode at high levels.
The general gameplay then remains the same, including facilitated combos. All Star Battle R is also meant for those completely fasting from fighting games. These players will be faced with a relatively easy game to learn (with only a few crescents or weird combinations in the combos), but long to master. Fortunately, the wide choice of characters is met, which will lead you to vary your style and find the one that best suits your type of game.
Almost perfect Offline …
All-Star Battle R hasn't just improved in the amount of content. The modality too All Stars now retraces the first five parts of the show properly, with particular attention also to part of Stone Ocean. In fact, in 2014, for the chapters not yet adapted in the animated version, it was limited to a couple of disconnected battles. In this revised and corrected version instead, in addition to the history battles, there will be some nice ones What happens ifso as to allow you to confront characters who have never met in the original work. Once again, it is Jojolion who comes out with broken shoulders: his page has 7 clashes with all his predecessors. All hypothetical scenarios that have very little to do with Josuke's story.
In 2014 there was a serious problem that plagued the CyberConnect2 title. No matter how hard the console tried, it couldn't go above 30fps, an unacceptable flaw for a fighting game. All-Star Battle R corrects this too, bringing the game to a stable 60fps, as well as a completely revised and slip-free Italian translation based on Western 90s names. The title then becomes a real one Bible I am Jojowith polygonal models that appear to have come out of the pages of Araki. An unmissable title for fans of the brand which, unfortunately, has a huge problem.
… Quite disastrous Online
All aspects of All-Star Battle R have been updated to 2022. The technical, visual, sound, and obviously the content side, are all aspects that would pay the price of the ticket back to those who participated in the battle in 2014. Too bad that , online side, the CyberConnect 2 title has not moved an inch. We are faced with an outdated and not at all updated netcode, an archaic delay based, in which the inputs are not very receptive, and some games turn out to be completely unplayable. I don't understand why they didn't choose to use a rollback, to modernize this section of the game as well.
JoJo's Bizarre Adventure: All-Star Battle R it's an incredible title for any Jojo fan, as long as you're not damned competitive and don't want to play online with other fans. In that case, the ticket price is not worth the slow and ten-year old ride. If, on the other hand, you play with friends in your spare time, you will find yourself beating your hands with a smile on your face and standing still in time.
VOTE7.5
Type of game
JoJo's Bizarre Adventure: All-Star Battle R is the improved remastered fighting game for PlayStation 3, with 50 characters and finally 60 fps.
How it was played
I got my hands on JoJo's Bizarre Adventure: All-Star Battle R by completing much of the story and some online matches on PlayStation 4 Pro thanks to a code courtesy of Bandai Namco Entertainment.