Isa Pantoja talks about her mother's heritage: "I have two hands and two feet and I'm still very young"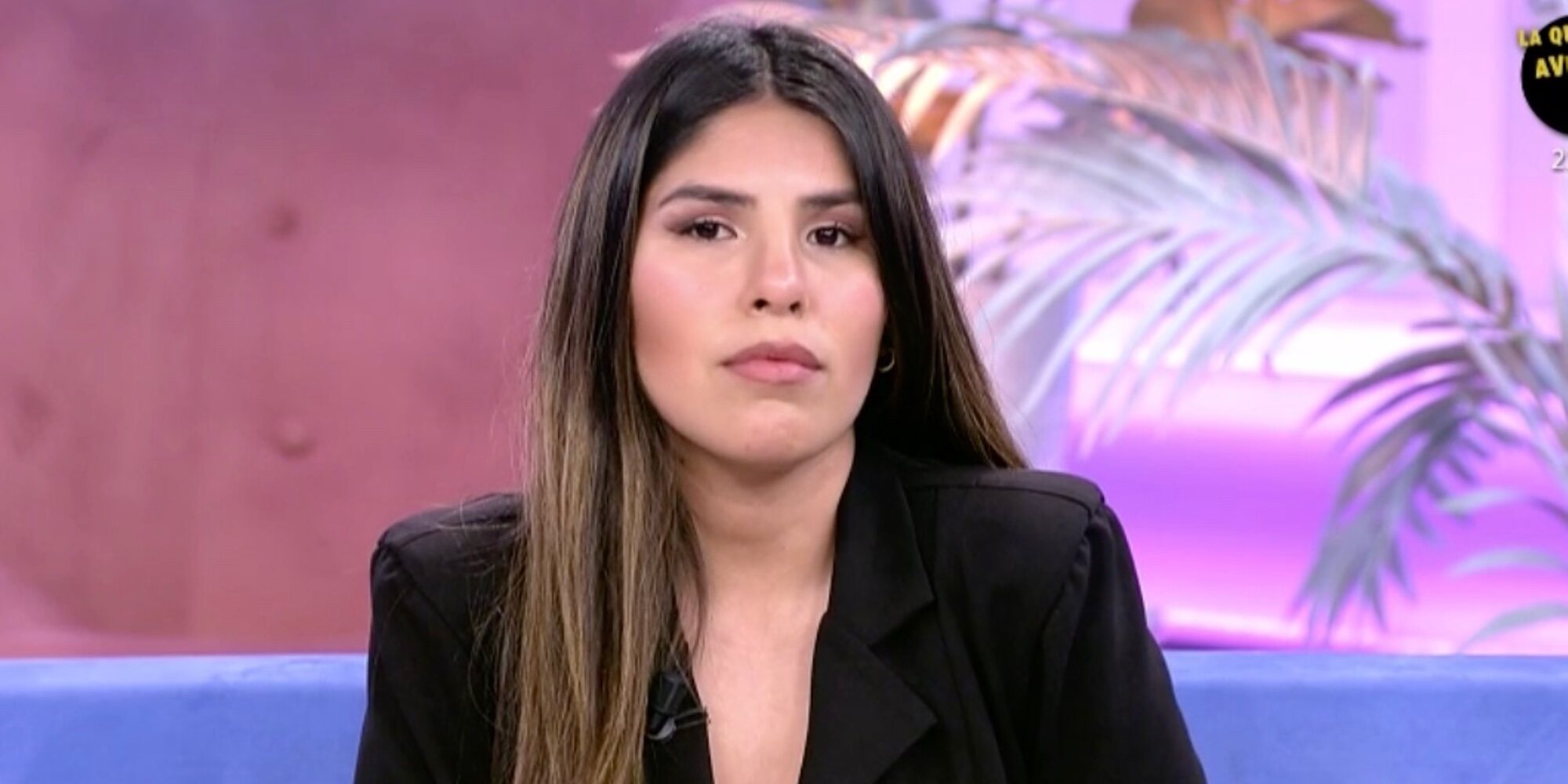 Gema López was in charge of releasing the bombshell in 'Sálvame': Isabel Pantoja was going to disinherit her children. No one believed what they were hearing because on Kiko Rivera's side it would be understandable but on her daughter's, Isa Pantoja, not at all. According to the journalist, the tonadillera would have planned to leave everything to her brother Agustín Pantoja and, therefore, what her daughter could say about it was highly anticipated.
Isa Pantoja has sat on 'The AR program' and has spoken very clearly on the matter, assuring that she does not care at all about the issue of inheritance: "I don't care who she leaves her inheritance to. She is very free to do what he wants, he has worked for many years to support us all, so I don't care," the collaborator began.
Isa Pantoja talks about heredity | Photo: telecinco.es
In addition, he has alluded to the state of his mother's health and how perfectly valid she is to earn her own money in years to come: "What matters to me is my mother's health and how she is now, but not because it is I'm the best daughter or anything, but because I think I have two hands and two feet and I'm still too young to be able to work for myself and after all she can leave whatever she wants to whoever she wants. It worries me more and it catches my attention, it's not that she doesn't want to leave me anything, because after all she can do what she wants, but I'm worried about the reason for becoming true".
The important reason
Isa Pantoja has wanted to highlight what worries her the most about the whole matter and it is what her mother alleges so that her children's inheritance is withdrawn: "What could affect me tomorrow is alleging psychological abuse on my part because even Now I have regretted many things and I am trying to row in favor of being able to be with her as well as possible. I am not responsible for the actions of my brother, nor for what everyone else does.
Isa Pantoja in 'The AR Program' | Photo: telecinco.es
"Today I am here to say that I have seen my mother because apart from the images coming out it is something obvious and if I say tomorrow that I am talking to her, why am I not going to say something positive that I have gone to see her when it is also the normal. Beyond what she does, that reason is what can shock me, "said the collaborator. Joaquín Prat did not hesitate to say that it was a rather unpleasant subject and he gave his partner great advice: "Work, work, work and work. Then what comes will come and I hope it never comes because that would mean the death of your holy mother ".