Iñaki Urdangarin, the biggest fan of his son Pablo, travels to Pamplona to see him play handball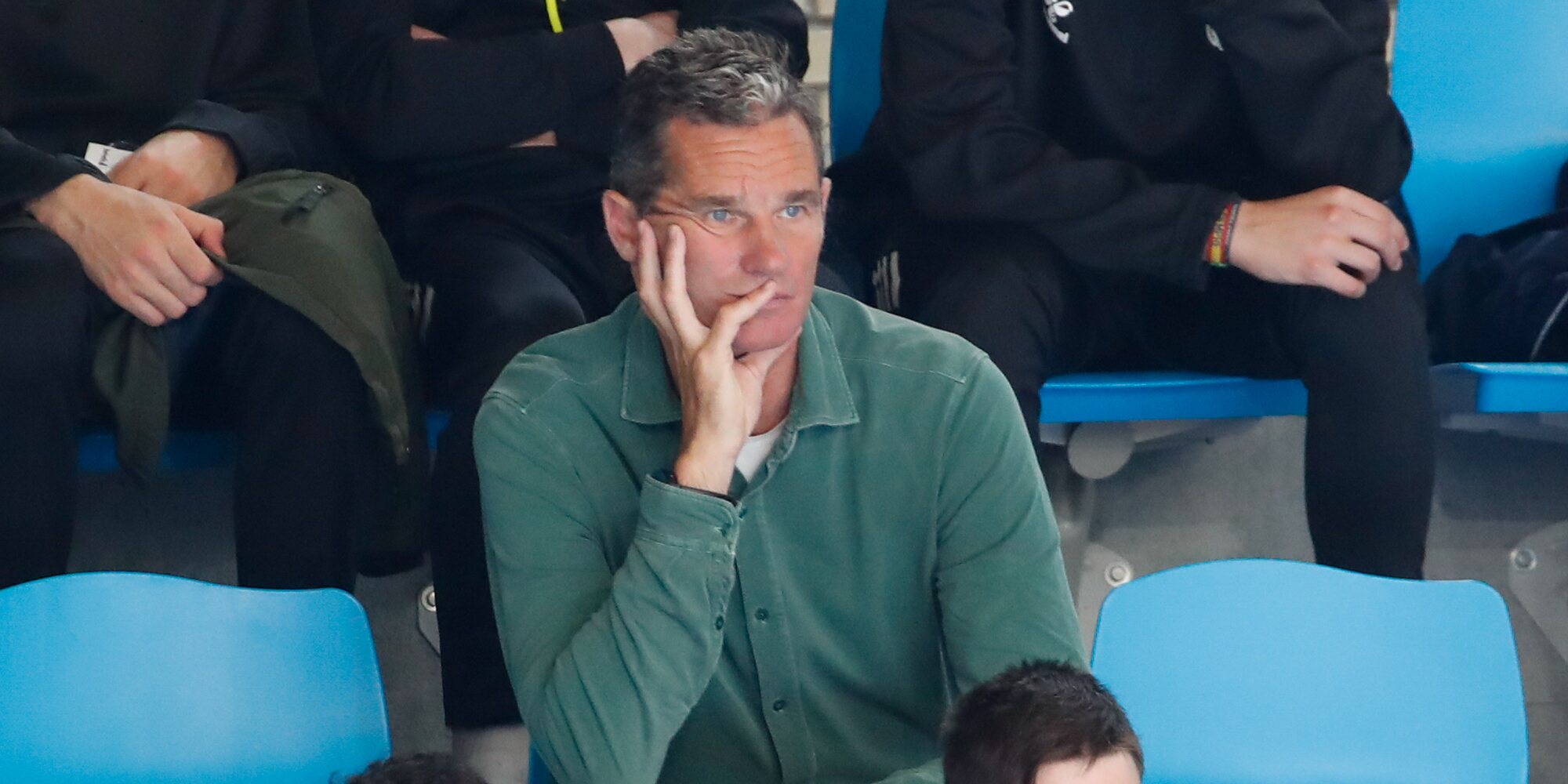 This same Saturday, April 23, Iñaki Urdangarin has been publicly seen in the city of Pamplona, ​​where he traveled to be with his son Pablo Urdangarin, who was there to play a handball match with his team, Barça, against local team Helvetia Anaitasuna.
The one who was the husband of the Infanta Cristina did it alone, without the company of the mother of his children and much less of his current partner, Ainhoa ​​Armentia, with whom he recently enjoyed a romantic vacation. The former Duke of Palma sat in the stands surrounded by players from other teams and did not miss a second of the match, only looking away from the pitch to take a photograph of the match itself with a huge smile from ear to ear.
Iñaki Urdangarin, very proud watching his son Pablo play in Pamplona
Greater was when the game ended, Pablo Urdangarin's team being the winner by a single goal difference. Very proud of him, father and son joined in a heartfelt hug at the foot of the track to celebrate the victory. Possibly before going out on the town for the day together and having some alone time as father and son at a difficult time for the family.
Of course, his presence in the city did not go unnoticed, much less by those present. For this reason, Iñaki Urdangarin did not hesitate to photograph himself with all those who approached him. Both fans and members of the local team, even taking a group photo with all of them, surely followers of his career as a handball player.
After signing an agreement with the Infanta Cristina
This reappearance does not occur only after the images of the holidays with his partner, Ainhoa ​​Armentia, came to light, but also after it was revealed that he and the Infanta Cristina had already signed an agreement regarding their legal separation. An agreement with which they dissolve the marriage agreements that they agreed to in 1997 when they got married.
Iñaki Urdangarin and his son Pablo hugging each other after a match in Pamplona
In this agreement, both accept that it is the sister of King Felipe VI who will keep the custody of his only minor daughter, Irene, who lives with the Infanta in Geneva and will do so until she finishes high school. As for him, Iñaki Urdangarin will be able to see his daughter whenever he wants. As for economic agreements, she will be the one to take care of the support of the four children as long as it is necessary since, currently, Urdangarin is doing an internship in Barcelona.