Immortality | Review – The doors of perception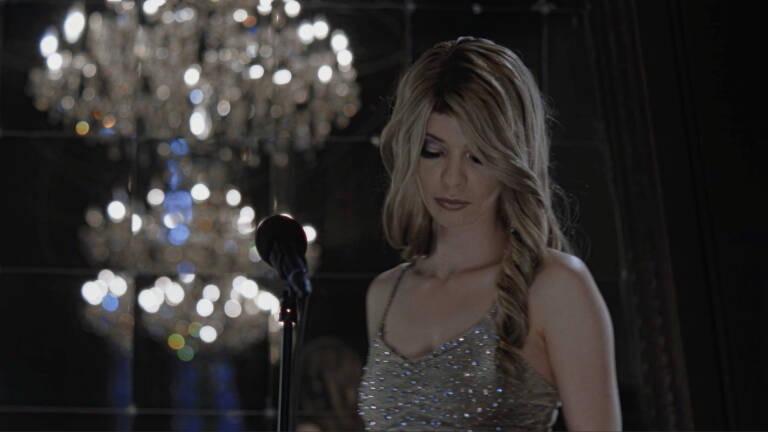 What happened to Marissa Marcel? Immortality draws the curiosity of the players to itself through this question to which an answer has never been found, leaving questions open, unresolved, tangled, reaching out towards the inscrutable.
Immortality

Platform: APPLE, MOBILE, PC, XSX Genre: Graphic Adventure Release Date: Aug 30, 2022 Developer: Sam Barlow Distributor: Half Mermaid Productions
If the brilliant Her Story had indicated a clear direction for proposing an alternative method of storytelling in the reference medium, Telling Lies had reinforced Sam Barlow's style and widened the scope of his ambitions.
With Immortality the author has gone further, creating a more complex plot, which once again leaves room for conjectures and truths not entirely emerged even after having obtained all the information deemed crucial to trace the fait accompli.
If you are familiar with the author's previous projects, therefore, you will have to approach without any delay this surprising work that knows very well how combining the language of cinema with the still young language of video games.
Immortality, the story of an extinguished star
Immortality tells in a very unusual way the story of a promising young film named Marissa Marcel, chosen among many by the director Arthur Fischer to play the main role of the gothic film Ambrosio.
That '68 film never came out in theaters, as well as the next two: Minsky from '70 and Two of Everything from '99. From that moment on, nothing more was known about Marissa Marcel and all traces were lost.
Shortly afterwards, films emerged regarding the shooting of those three films, capable of covering about thirty years of the actress's life – working and not. The films in question include scenes shot for the three films, some behind the scenes, auditions, impromptu parts and something else that you will discover in a seemingly random way.
It will happen when disturbing sonic intrusions and video disturbances will pop up in clips you thought you were watching passivelystruggling to look for clues, inconsistencies or anything else that could help your logic to build events that only at first glance will appear confused and partially inconclusive.
The common mistake that the most superficial players could run into is precisely that of thinking that Immortality is just a jumble of videos to be combed through in sequence, finding a logical thread and a sort of narrative coherence to be refurbished by ideally combining the pieces of a puzzle.
Create your own grid to bring order to chaos.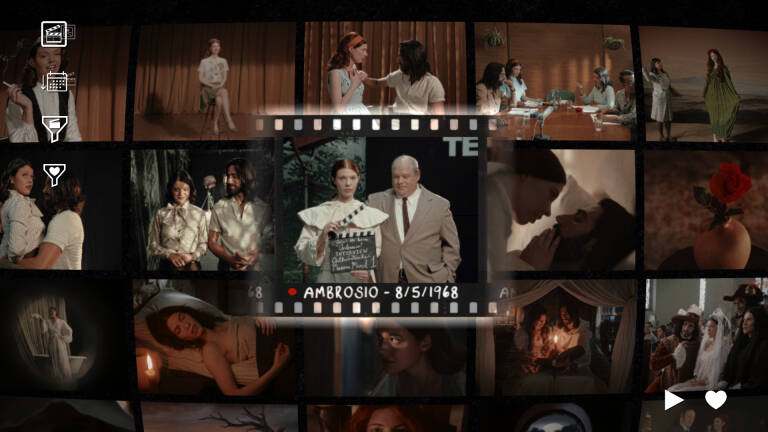 While this was largely true of Barlow's earlier works, which nonetheless included aimportant active part of the playerin Immortality the mechanics of manipulationwhich allows through certain tools to also intervene on the scrolling of individual frames.
Through the so-called "match cut" you can instead unlock further excerpts of films, simply by clicking or interacting with certain elements of the scene or on the bodies of the actors, which lead to videos that carry overlapping details or with aesthetic similarities. However, the landing film will not always be the same, even insisting on the same object or face.
If, therefore, the unlocking and the immediate passage to another movie can cause confusion, also due to time jumps that can actually make you lose the compass, it will be the player who will mark the times, methods and order through which he wants to pave his narrative path.
Behind each video there may be a subliminal message to be grasped.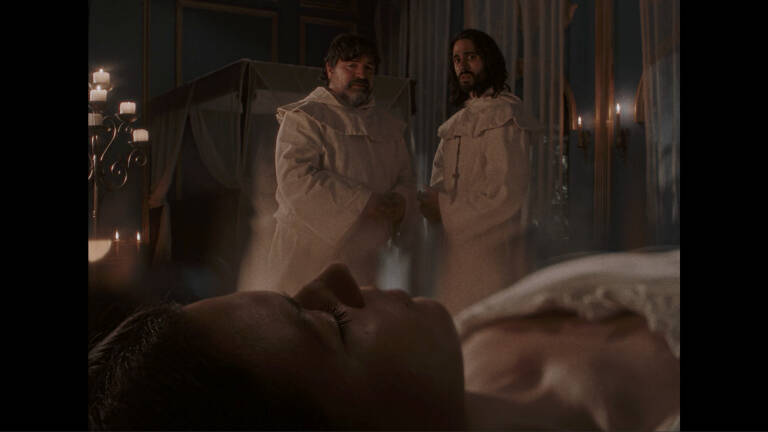 At the same time, despite the game objectives to be unlocked that say a lot about the actual "end", it will always be the user who establishes (even without having seen everything) if what he witnessed will be enough or not. It also happened with previous games that deductive logic could leave no room for other doubts.
It also happens in Immortality, which though it moves on more daring, subliminal territories, straddling fiction and realitysuggestions, existentialist themes, symbolisms and the cryptic nature of art to be discovered, understood and interpreted.
The fate of Marissa Marcel is not only the object of investigation by the player, but it is above all the heart of a story that branches out towards the great unknown linked to the mystery of life, arrogating itself the right to ask questions about the relationship of existences that cling to each other. to each other, overflowing beyond the bonds of the flesh.
In this, Immortality is very cinematic and does everything to make the best use of the language of the seventh art, placing itself as high work which by its nature is destined to remain a niche. And it is, in this sense, a direct evolution of the secret investigations that were conducted in the previous Barlow games.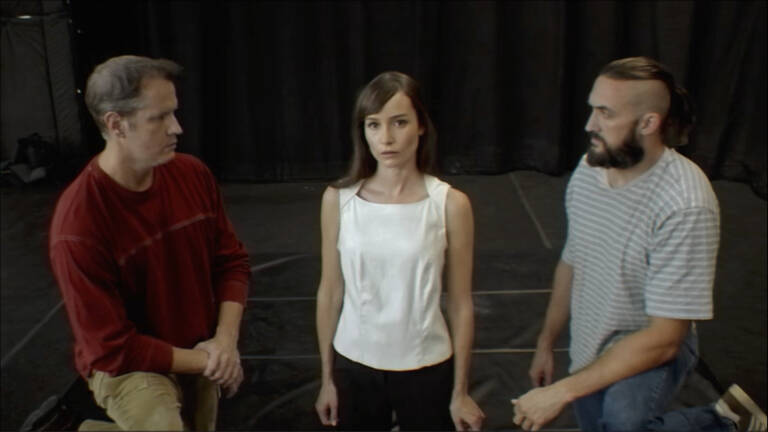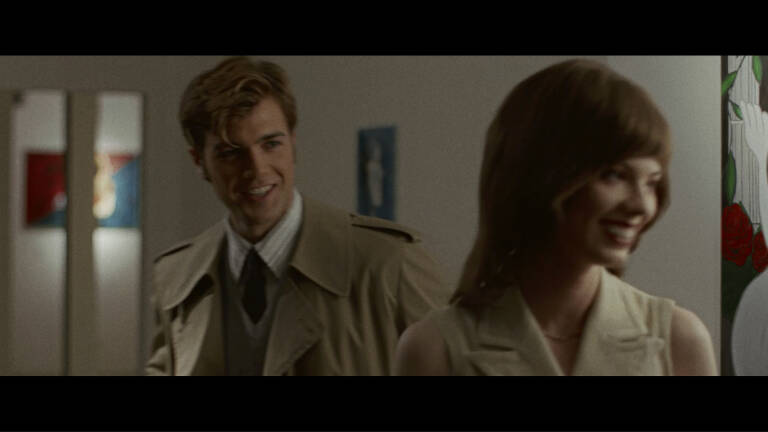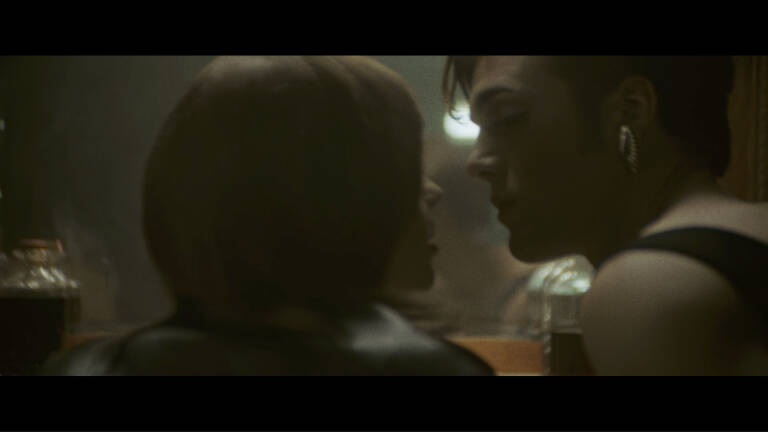 Assembly, order, deduction
Browsing through the videos that will be made available in random order, the player will find himself going from a passive spectator to a true protagonistintent on cataloging documents of which he will fully understand the meaning only after having met the personalities involved in the life of Marissa Marcel. The streamlined game interface, useful for making the truly fundamental actions functional, basically includes filters that allow you to shape your own personal grid of movies.
If, therefore, a player prefers to investigate the story following the flow of the historical period and the dates of the films, yet another could decide to build his own castle following a completely different order, without however ever compromising the conduct of the game or the effectiveness of the narrative flow.
While you can get to the end credits pretty soon, it's not too quick to really get a full picture. And even once you are full, it cannot be ruled out that you can still thoroughly plumb the residual contents.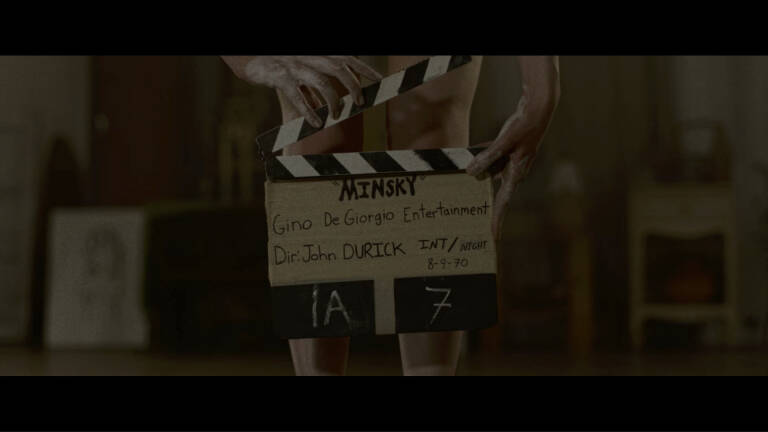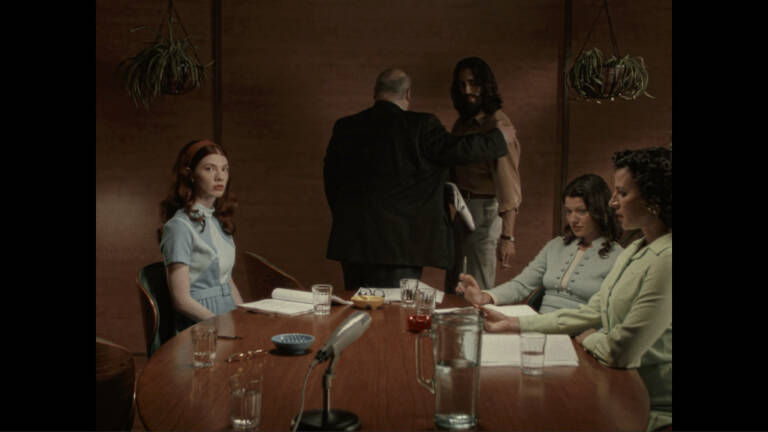 In Immortality there is no room for management errors, nor for outcomes that may be compromised in some way, because in fact it makes sure that you arrive at the unlocking of certain important videos without hindering you and without offering you videos that are not very meaningful for a long time. When between those videos you will feel how a sort of perturbation, of out-of-place noise that persists and disturbsyou will be naturally pushed to understand its deeper nature.
And it will be in those moments that Immortality will first blow you away, causing you disquiet and disbelief, and then leave you with the knowledge that you will somehow be progressing, led without interruption towards revelations that come from another where, which have never really been imprinted. on the same film you were sectioning until a few moments ago.
And where Immortality really leads you, if is its lack of finiteness actually a transition towards new suppositories or real certainties?
If immortality is a perpetual flowing in times and places that know no end, how can death be a conclusion? How can a game that features premature credits not run out after the finale? Is there a cosmic consciousness, an echo that propagates in the void waiting to be intercepted, listened to and understood?
Immortality does not lack clarity, but it is proposed with the unusualness of rare and precious thingsthose that escape banal certainties and take refuge in the secret alcoves of knowledge, where it is difficult to look out without being overwhelmed by the dazzling light of the unknown.
Version reviewed: PC