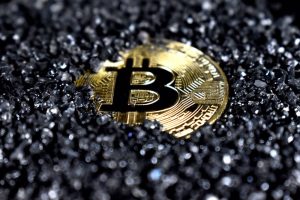 When you first start learning about currency trading, it can be daunting. There are many risks and benefits, and if you want to get the most bang for your buck, you must understand how currency trading works. For those who are new to currency trading, currency baskets are a great option. A currency basket is a basket of currencies, including the US dollar, against a basket of other currencies. You can use these baskets to mute the risks associated with specific countries or regions, and you can hedge against future USD purchases.
Exotic currency trading
There are several benefits of exotic currency trading. First, most of these currencies have stable economies and are paired with other currencies such as the US dollar and EUR. Because of their limited liquidity and lower trading volumes, these currencies can take days before significant price movements occur. Second, they are often influenced by political uncertainty. Political instability can cause currency fluctuations that make trading exotics more challenging. Finally, traders must be aware of the spread of brokers, as they could lose money if they choose a broker with a high spread.
In contrast to the majors, exotic currency trading involves trading currencies that are not as popular as the majors. The major currencies include the US dollar, the Euro, the Japanese yen, the British pound sterling, and the Swiss franc. Minor currencies are the Canadian dollar, New Zealand dollar, and Australian dollar. Although these currencies are not widely traded, they are important to traders in the Forex market. They are a good way to diversify your investment portfolio.
Regional currency trading
China has established a new regional currency trading information platform, Silk Road currency-regional trading, to enhance the transparency of regional currency trading information and enhance the foreign exchange market's information-sharing mechanism. The information platform, which went live on August 20, 2018, shows the RMB's value against its nearest neighbors. The Silk Road currency regional trading information platform is available in both English and Russian. It is expected to facilitate trading activities in overseas countries along the B&R.
The Silk Road currency regional market has been enriched with new individual and multi-level comprehensive quotations, including the interbank, OTC, and individual markets. This will increase market transparency and improve the efficiency of regional currency trading. Besides, it will boost the usage of the Renminbi in international trade and investment activities. It will also improve cooperation and financial ties among neighboring countries. Moreover, it is expected to enhance the interconnection and communication among Belt and Road countries.
Exotic currency futures
You can profit from the volatile market conditions by trading exotic currencies. However, these currencies tend to move much more slowly than the major currencies and are less liquid than major currencies. Nevertheless, this does not mean that you should avoid them if you're a newbie to the world of trading. Here are some advantages of trading exotics. They are difficult to predict and can be fun to trade with. You can break the monotony of predictable markets by trading exotics. Moreover, it will make your trading experience more interesting, like you are learning something new.
You can earn high profits by trading exotic currencies. However, you need to bear in mind that their volatility may offset any profit potential you may get. Furthermore, you should take care to do your research on the exotic pair before you enter it into your trading portfolio. Traders can also use carry trades to collect interest payments. Exotic currency pairs are ideal for carrying traders as they tend to be low in liquidity. However, they can be risky due to the high transaction fees.
Regional currency forwards
The non-deliverable (NDF) market is growing rapidly and often exceeds onshore markets in transaction volume. It also tends to price significant depreciation during market stress episodes. While spillovers from NDFs to onshore markets are often considered problematic, they tend to run both ways. Nevertheless, policy approaches in Asia differ significantly. This article will examine the role of NDFs in currency trading.
A currency forward is an OTC contract that locks in a fixed exchange rate for a future purchase and sale. There is no upfront payment and is used by large companies and banks. Its rate is based on interest rate differentials between currencies. In comparison, currency futures and options require an upfront payment for premium or margin. Further, currency forwards is not subject to standardized terms. They can be tailored to the desired amount, maturity, and delivery period.
If you're considering trading bitcoin smarter and it fits your risk appetite, this might just be the right tool for you.
The Bitcoin Smarter is a free application that will monitor, scan and translate any information about bitcoins automatically in real-time in order to provide live updates on how profitable it is to buy or sell bitcoin.
It―s one of the latest innovations in trading software created to benefit smart traders. Users of Bitcoin Smarter are enabled to set filters for their preferred cryptocurrencies and prices allowing them to follow specific coins and not miss out on any big trades happening in the cryptocurrency markets, LIVE!
-Bitcoin price notification for IOS 11 -Updates as soon as someone buys/sells/purchases/financial date.
-Live exchange rates.