How to find harmony between faith and reason? Pope Francis sets the example of Saint Thomas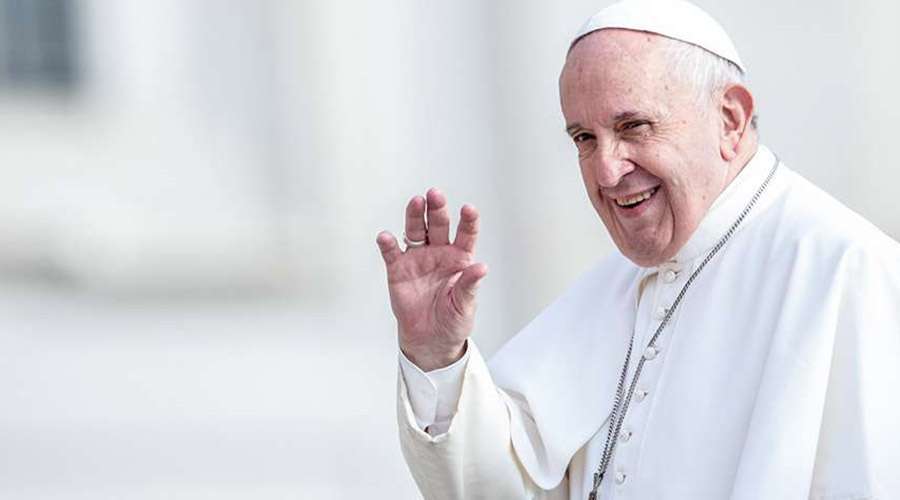 The Pope highlighted this Thursday the ability of Saint Thomas to "coordinate the two lights of faith and reason" and he encouraged the faithful to follow his example.
The Pope received this morning in audience the participants of the XI International Thomist Congress, promoted by the Pontifical Academy of Saint Thomas Aquinas and the Angelicum Institute on the theme "Vetera novis augere. The resources of the Thomist tradition in the current context".
At the beginning of his speech, Pope Francis remembered Saint Thomas Aquinas as "a faithful disciple of Wisdom Incarnate."
"He was a man passionate about the Truth, a tireless seeker of the face of God. His biographer tells that even as a child he wondered: 'What is God?'", the Pontiff recalled.
"This question accompanied Tomás and motivated him throughout his life. This search for the truth about God is moved and permeated by love", he said next.
Later, he highlighted Saint Thomas's ability to "coordinate the two lights of faith and reason" and encouraged those present in the audience to follow his example.
Likewise, he recalled that Saint Paul VI wrote: "The central point of the solution that Saint Thomas gave to the problem of the new confrontation between reason and faith with the brilliance of his prophetic intuition, was that of reconciling the secularity of the world and the radical nature of the Gospel, thus escaping from the unnatural tendency to deny the world and its values, without ceasing to respond to the supreme and inflexible demands of the supernatural order".
In this line, Pope Francis defended that "Thomism should not be a museum object, but an ever-living source".
"Thus, Thomism advances following a double vital movement of 'systole and diastole': Systole, because first we must focus on the study of the work of Saint Thomas in its historical and cultural context, to identify its structuring principles and grasp its originality. ", he explained.
"Then, however, comes the diastole: returning to dialogue with today's world, critically assimilating what is true and correct in the culture of the time," the pope said.
In addition, he recalled that "For Saint Thomas, creation is the first manifestation of God's stupendous generosity, even more, of his gratuitous mercy."
"The universe of visible and invisible creatures – continued the Pope – is not a monolithic block or a pure formless diversity, but forms an order, a whole, in which all creatures are linked because they all come from God and go to Godand because they act on each other, thus creating a dense network of relationships".
"For all this, dear brothers and sisters, following in the footsteps of my predecessors, I commend you: Go with Tomas! Do not be afraid to increase and enrich the old and always fruitful with new things", concluded the Holy Father.