If you look around, more and more video games with relaxed rhythms are making their way onto the market, which intend to offer users first of all a narrative experience that pushes them to look inside.
Hindsight

Platform: APPLE, PC, SWITCH Genre: Graphic Adventure Release Date: August 4, 2022 Developer: Team Hindsight Distributor: Annapurna Interactive
It is undoubtedly also the intent of Hindsightthe new work by Team Hindsight (former author of the intriguing Prune) which, as the title suggests, speaks to us of hindsight.
And, to do so, he chooses a peculiar videogame approach that touches chords common to anyone, where there are no superheroes and worlds to savebut it is already so heroic to admit that you have to save yourself.
What is Hindsight
Outgoing on August 4th I am PC (the version we tested is probably the least suitable for the approach, then we'll see why), Nintendo Switch (you can find it on Amazon) e mobile platformsHindsight puts us in the shoes of a protagonist who retraces the stages of his lifearrived at a key moment.
This is precisely where hindsight comes into play that gives the work its name: when we look back, with different awareness of ourselves and others, we realize give new meaningsto see new interpretations in what we have experienced. Our experiences, in some way, enrich us in a different way also depending on how we have internalized them in our path, over the years.
Here it is, without making any spoilersour protagonist returning to her native home regards her childhood, her family, her ambitions and what others wanted for her – with that tight dress sewn from the dreams of others that children often find themselves wearing and do not know how to undress.
But how is it played?
To allow us to experience this journey backwards, divided into several chapters, Hindsight relies on a extremely basic gameplay in which we are witnesses of history and not major players.
Since every single element that we find ourselves in front of, returning to our native house, can hide a memory, the game does just that: it allows the user to analyze predefined objects, identified by the authors, and to see the memories that are there. inside.
As you turn the shot, you will find objects to click on that hide new memories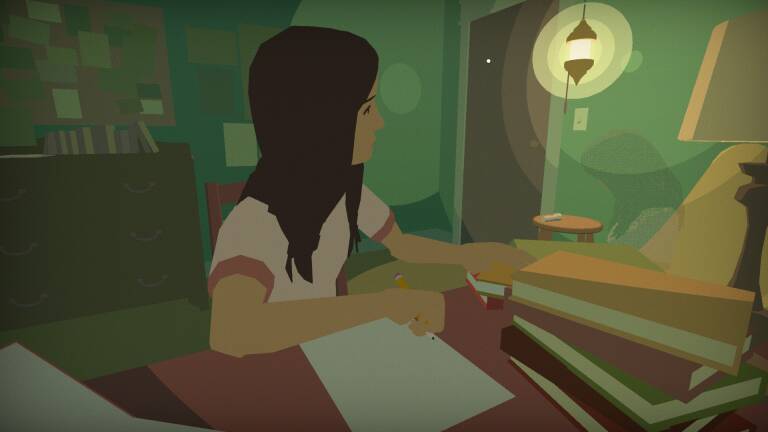 In doing so, we will simply check the shot by clicking on the points of interest suggested by the game in static scenes that look like slides.
By pressing on a soft toy, for example, our protagonist could remember when she played with it as a child and, inside that memory, we may have to click on the backpack to think back to when we were at school. In memory of the school, a pencil could bring us back to whoever gave it to us – and so on.
Hindsight is built like a matryoshka of memories, but to be relived by being now an adultwhere everything recalls another, until the protagonist returns to the present and starts looking around again, looking for another detail that brings something back to her mind.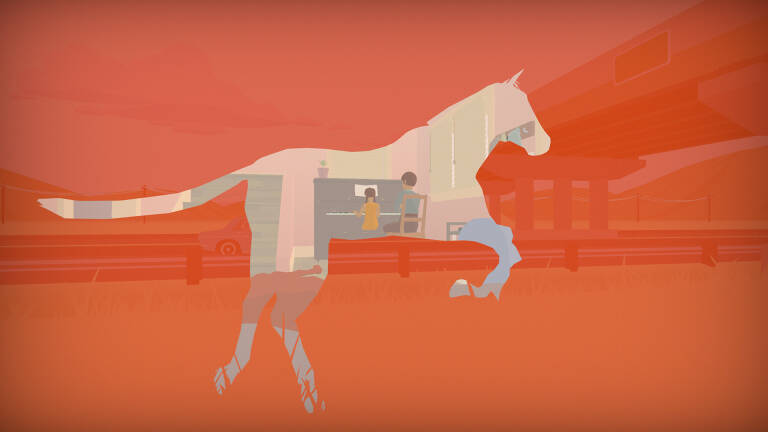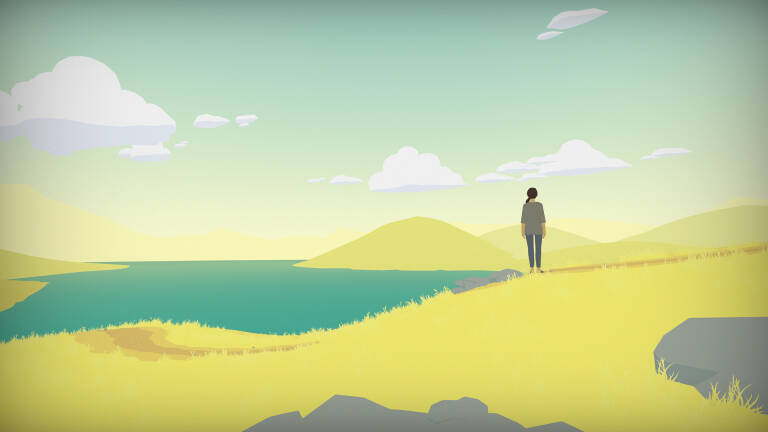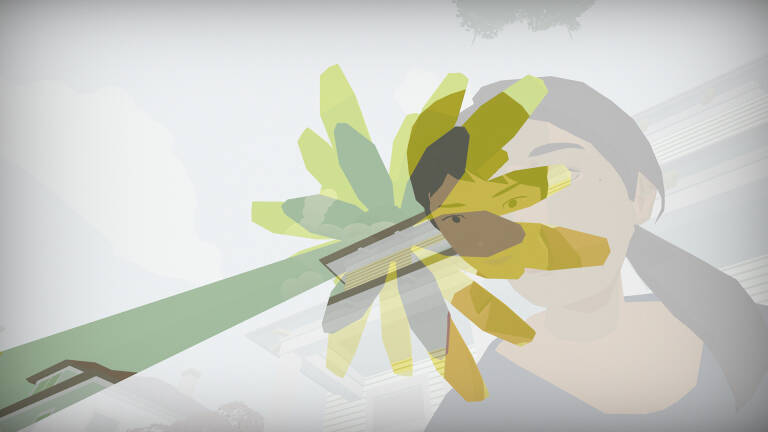 From a pure interaction point of view, this is a wedding approach especially with Switch and smartphonesbecause the touchscreen makes it very easy to quickly click on the next point of interest.
On PC, on the other hand, if it is true that with the mouse it is quite intuitive – but clearly designed for the touch, anyway – with the controller it is never the maximum comfort.
The way to proceed, in any case, is ingenious and ingeniously blended with the flow of events. It is also true, however, that in terms of gameplay we are basically talking about moving the frame to locate the next object to click on or understand where the next memory is hidden. playing with perspective: a wonderfully suggestive solution from an artistic point of view and truly evocative, but one that will occasionally see you get stuck for a few minutes because it is not immediately clear where the game wants you to place your gaze.
The uniqueness of Hindsight
The interaction reduced to this simple scheme is actually at the service of storytelling, and not the opposite.
From time to time, Hindsight plays with some brilliant solutions to make you discover the next memory, with symbolisms that anticipate in a picturesque way because that memory could be really important for our protagonist.
The game hides very picturesque symbolisms and solutions to offer you some memories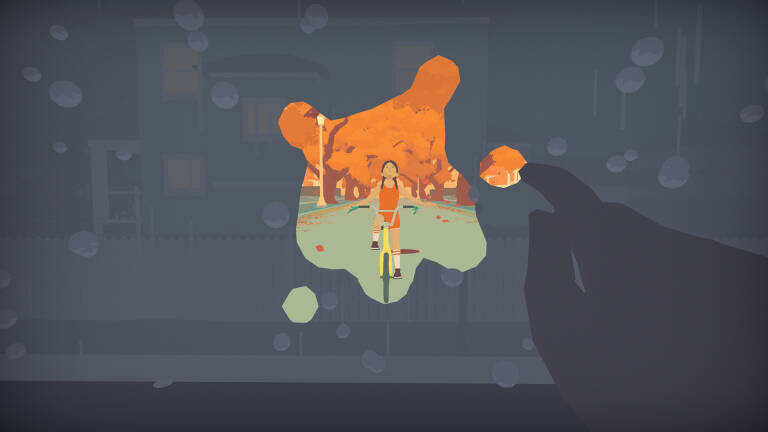 What is woven, from memory to memory (with some certainly more successful and evocative than others), is a story of incredible normality. And that is precisely why it is so effective.
As you explore the memories of the protagonist, her voice – with excellent dubbing in English and Italian subtitles – will be told as if she were writing a letter to loved ones, giving Hindsight an intriguing shape halfway between the epistolary story and the confession. open heart.
Accompanying the voice of the main character is one omnipresent soundtrack: memories are rarely populated by silence and the orchestrations, very touching and successful, reminded us a little of the tile of Journey in video games, of The Island in cinema. Two names that should give a good idea.
At the end of each chapter, after having rediscovered some important moments in your life, you will have to choose what to take with you and what to let go. And here is the gist of the whole gaming experience: the backward journey made by our heroine is not a mere journey into nostalgia, but it is a one-to-one with the need to learn to let go.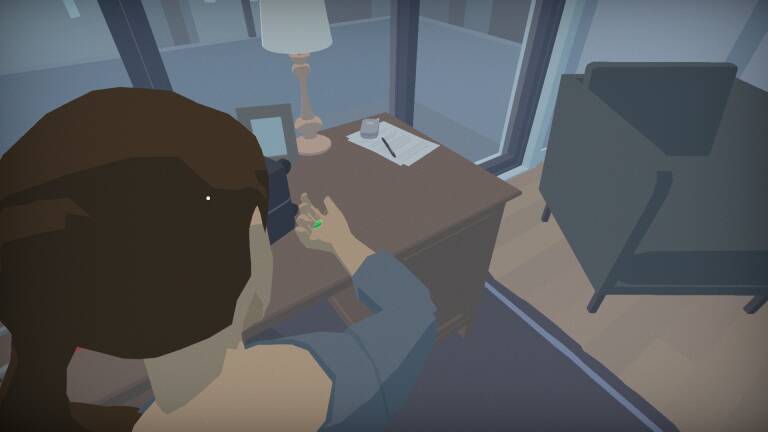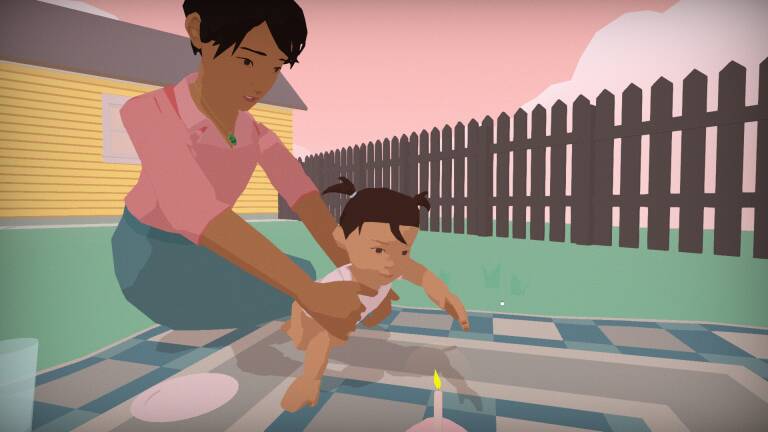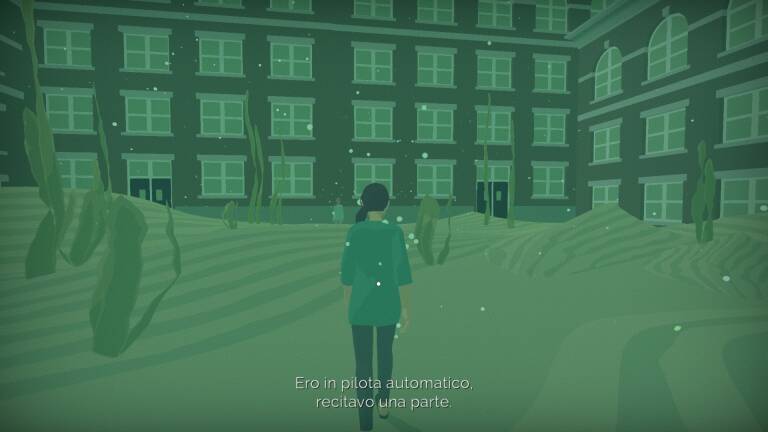 Will you keep with you the object that reminds you of the harm that person has done to you or the one you used to prepare something together? Will you cling to a memory of normality such as a dinner with the whole family or rather something extraordinary and unique like that time you were on a trip to the sea?
The memories that the protagonist chooses to take with her do not give rise to real ramifications of the story, but will remain with her in her future home – and they will tell you, of course, something about youplayer.
Thus, in something in more than two hours, Hindsight makes us look inside this woman to make us actually look inside ourselves and make us reflect on how strenuously we attach ourselves to memories, how much we look back to try to figure out how to move forward. And, often, without realizing that the memory is just our interpretation of what it was – just like all the scenes in the game are the memories interpreted by our heroine.
In one sequence, the latter reflects on the fact that of a loved one who is no longer there, in the end, the image that has been created in the mind of those who knew her remains, your own interpretation of who that person was.
Even in the reflections of a glass a memory can be hidden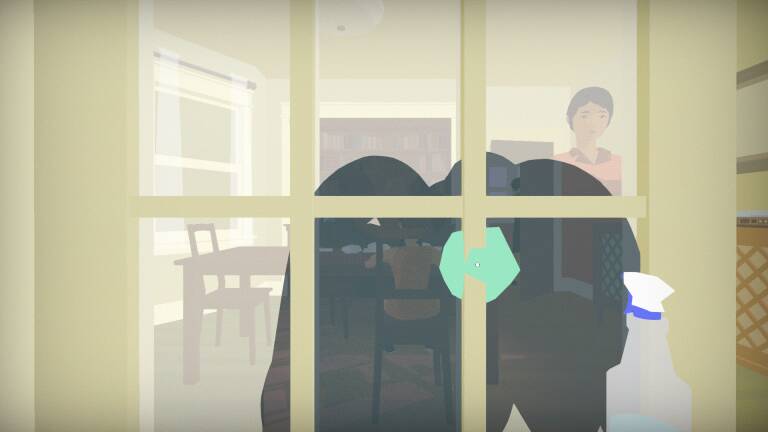 In a way, memories are that too, and Hindsight plays intelligently with the fact that we ourselves are the filter through which we look at one reality which has its objectivity, of course, but also nuances that only the single individual is able to give – which can be different even for himself, as his life progresses.
A peculiar experience emerges, where the interaction serves the story by making itself small small to tell you about human little little ones – like any person. To tell you about yourself.
Version reviewed: PC