Haikyuu is a series well known for its animation and volleyball matches. The sports anime first premiered in 2014 and has managed to maintain a good fanbase since then. Based on Haruichi Furudate's manga of the same name, the story revolves around a middle school student, Hinata Shouyou. Hinata just like any other child gets inspired after watching volleyball for the first time on television. However, his obsession with volleyball leads him to several instances. Ever since the fourth season finished airing in 2020, fans are quite concerned about the fifth season. Here's everything we know about the Haikyuu Season 5.
Haikyuu Season 5 Release Date
So far, we don't have any release date for Haikyuu Season 5. The anime series never really follows any pattern. Haikyuu Season 1 premiered 25 episodes between April and September 2014. Similarly, Haikyuu Season 2 also aired 25 episodes between October 2015 to March 2016. The third season premiered in October 2016 and consisted of only 10 episodes.
However, the fourth season was released in two parts in 2020. Ever since the fourth season finished airing, fans are wondering about the fifth installment. The show creators haven't said a word regarding season 5's production yet. But they tweeted a thank you message for the crew regarding their hard work behind the anime. This implies that we will have a fifth season. However, we don't exactly know when. It is quite difficult to predict a release date for the fifth season at this point.
What is the Series All About?
Haikyuu revolves around a middle school boy, Hinata Shouyou who saw volleyball for the first time on television. However, after watching the game, he got quite influenced only to know that no one in his school actually likes it. But he decided not to give up. Before school ends, Hinata manages to persuade some of his friends to join him in the sport. They come together to compete in a tournament. Despite Hinata's efforts and his team's good work, they do not win the game and suffer a heartbreaking defeat. Hinata gets accepted at Karasuno High and joins the high school's volleyball team. Moreover, he comes to know that his biggest rival, Kageyama is now his teammate. Throughout the four seasons, you will find school rivalries, wins, and losses, gameplay, new players, etc. Haikyuu Season 5 will continue the sports spirit that the show already portrays.
Expected Cast and Fan Plotline
The main characters expected in Haikyuu Season 5 are:
Ayumu Murase as Hinata
Yu Hayashi as Ryunosuke Tanaka
Kaito Ishikawa as Kageyama
Satoshi Hino as Daichi Sawamura, the team captain
Miyu Irino as Koshi Sugawara
Koki Uchiyama as Kei Tsukishima
Nobuhiko Okamoto as Yu Nishinoya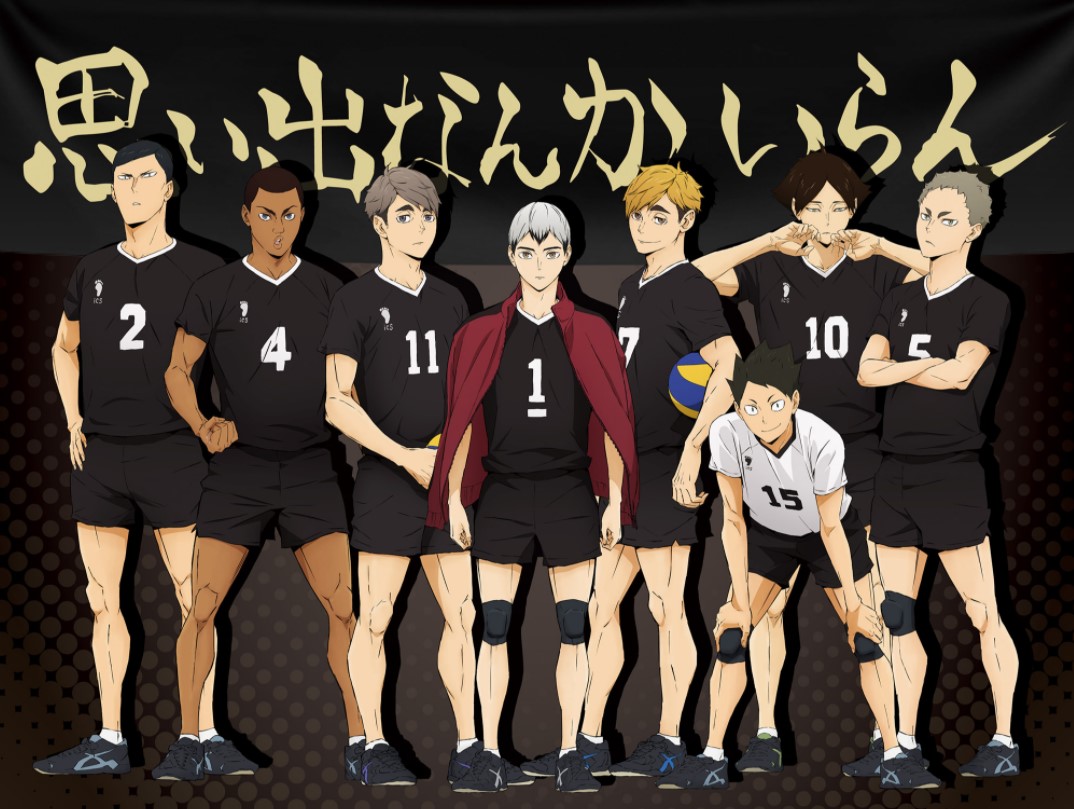 Since the anime follows the manga series, it has a lot of content to look upon. The plot for Haikyuu Season 5 will continue from chapter 293 in the manga series. As of now, we don't know exactly how many chapters it is going to cover. However, the plot will mainly focus on the match between Karasuno and Nekoma at the garbage dump. Besides that, Hinata will also meet the player because of whom everything started, the Little Giant.