Repeating styles but adding many novelties in content, GRID Legends wants to make a place for itself in the arcade side of driving games.
Grid Legends It is the second game that Codemasters launches after the purchase of the developer by Electronic Arts.
The British company is one of the great references when it comes to driving games and, the acquisition by EA, brings enormous expectations about how much more they can enhance their proposals. We saw a first glimpse of this in F1 2021and now with Grid Legends we can see that some of those things are also raised here.
Codemasters He did not put as much hand into the gameplay compared to the previous one grid, launched in 2019, but the footprint is marked in the versatility of content and the need to offer narratives and stories within its edges. In addition to the story mode, the game is supported by other modes and a robust online mode, in which we can make the most of the more than 100 vehicles and a large handful of tracks.
Driven to Glory
This first direct foray of the franchise into Grid Legends to a more cinematic and narrative mode is a step without much solvency and security, but it is a first step in the end and it will be the starting point for future editions within the saga.
Driven To Glory tells us the story that we have already known a thousand times within the field and that is its main problem. The narrative revolves around Seneca, an automobile team that a few days before the start of a new season is left without one of its 2 drivers and in that need we appear, after standing out in an amateur competition. Our sustained growth within the team will arouse the apathy of our teammate Yume Tanaka, who also wants to show herself as one of the best drivers in the world, while we will also compete with Nathan McKane, a proper name within GRID and who for the first time we make a face
The adventure is segmented into 36 chapters. 36 races in which we have to compete with a goal; that rotates between completing X number of laps, finishing the race above a certain position, or finishing the race ahead of a specific driver, and occasionally (I think it does not exceed 2 times) winning a race. Between each challenge, a series of cutscenes that seek to give another imprint to the story, with real actors – even many will recognize Ncuti Gatwa – the actor from Sex Education).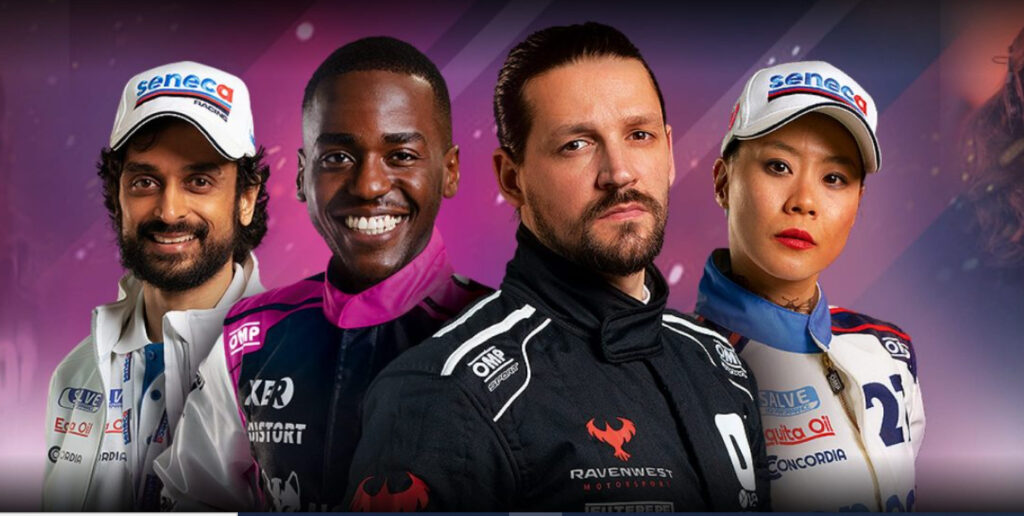 The problems begin to be seen after a few challenges, since not only is there a flat and predictable story, but it is also very unambitious in terms of the level of its narratives. The cutscenes provide what is just and necessary so that there is a common thread within each race that we compete, and this is where it reveals a flaw in its structure: the dialogues or even the phrases that weave within the races are not modified depending on what how well or how poorly we have met the objective. It happened to me that in a race – which asked me to finish above the fifth position – I finished it first with record laps, and the Seneca team leader congratulated me exclaiming "so fair, but we got what we came for".
Beyond these dilemmas in its structure, Driven to Glory It has a very favorable point, which is to give us a broad introduction to everything that the game offers beyond this edge: types of vehicles, tracks and its Nemesis system, a way to change the behavior of the AI ​​​​in races. When this function is activated on one of the drivers, we will be his target for a certain number of laps: not only will he seek to pass us, but if in the process he can take us out of the race or harm us, he will do so without hesitation.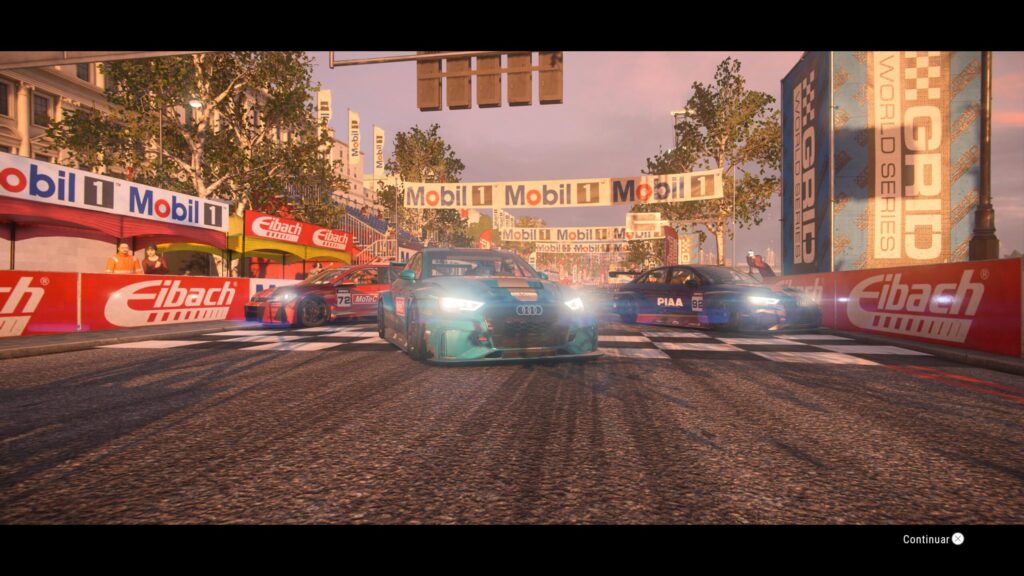 When GRID Legends takes off the backpack of innovation for wanting to present something more attractive for its single player modes with Driven To Glory, it is when it begins to demonstrate its full potential. Because where its story mode does not succeed, it succeeds with its "Professional Career" mode, a robust campaign full of challenges throughout the world and that invites us to immerse ourselves for a good number of hours to succeed in all competitions, races individual and special events.
The main objective of this mode is to create a new team and take it to the elite of the automotive world. The enriching thing about the proposal is that the prizes, points and credits that we are obtaining not only work to unlock new cars, but also to grow the team and the skills of our teammate, managed by the AI. This represents a double challenge, since improving our partner is also essential for the progress of the campaign and we cannot depend on ourselves.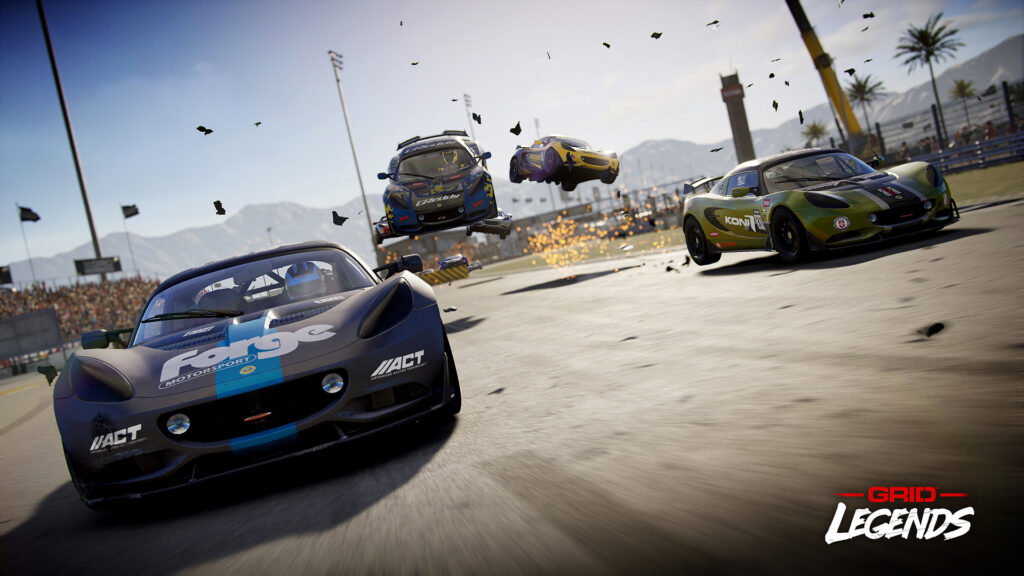 The online mode does not have great depth and plays it safe, with the creation of custom games and the possibility of joining different weekly events. The races maintain the DNA of GRID: dizzying, destructive in crowded curves of cars and with some nuances of realism that splash in a bet that goes deep with its arcade DNA. Among the most striking features of its multiplayer variant – something that I saw celebrated within the community – is the possibility of replacing an AI-driven car during a race that has already started so as not to have to wait so long to enter a session.
Guaranteed fun
Putting their hands on the wheel, GRID Legends maintains that share of innate fun that has been impregnated since its origins (when it still had the name of TOCA Touring Car) and that is transferred to what they seek to propose in each of their races.
The competitions are dynamic, vibrant and have that share of unpredictability that all its arcade variant gives it: constant crashes, ramps and movie jumps, and bodies that dismember crash after crash, lap after lap.
The variety of cars is segmented into 7 classes, ranging from classics (there's a Ford GT 40 that falls in love or a beetle all tuned up that you want to unlock at any cost), electric cars and even trucks.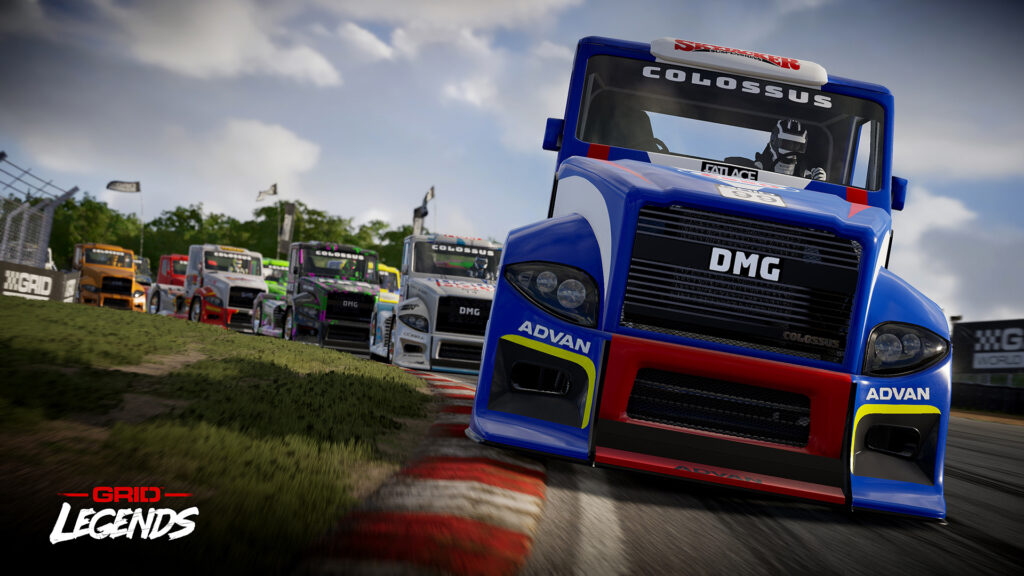 Contrary to everything imposed by the dynamics of its races, the gameplay of GRID Legends does not feel like a 100% arcade title, but rather has several things that bring it closer to a more simulation-style aspect. We find this in 2 very emphatic points: the average speed we have in vehicles and how we approach curves. Details that may not seem so perceptible but compared to other exponents of the genre (DIRT or The Crew).
This result does not end up harming the game at all, but those who are looking for something casual at speeds that reach 200km / h, may not end up finding it. Taking the curves has a separate show, and sometimes facing a section of the track with little stability can end up playing against us. To make up for this, the game has – something already classic in many car titles – a "flashback" type mechanic that allows us, 3 times per race, to retrace our steps if we crash or do not take a section of the track accordingly. Obviously, this is not included in the online version, something impossible to execute correctly.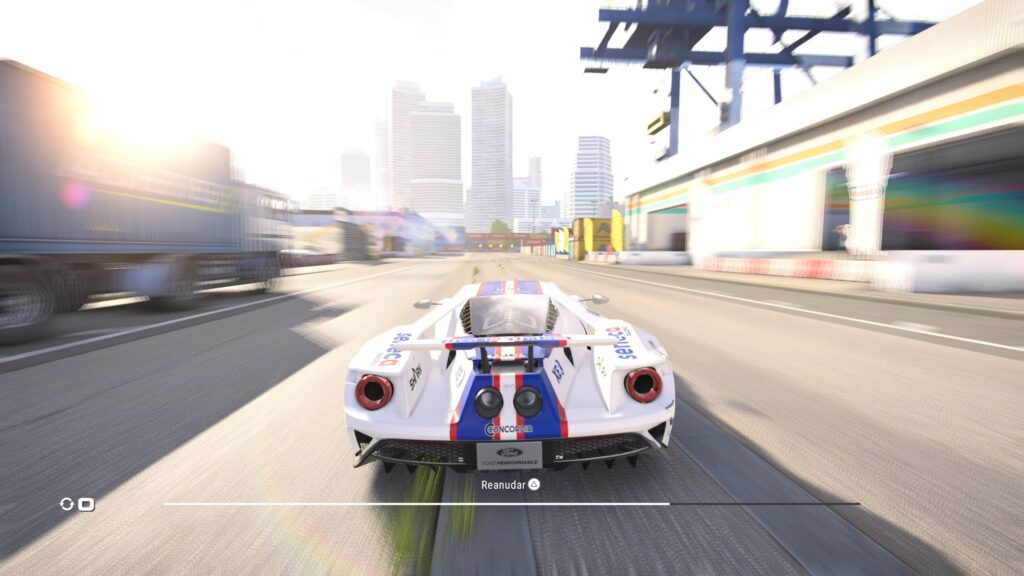 At a graphic level, GRID Legends is a correct proposal. There is a clear intention to show a lot of diversity in the environment of the tracks, and there is really a lot of fun racing in the urban junctions, with tracks that cross streets or large wastelands to appreciate the landscape. The more than 100 cars take advantage of their full potential to show versatility with a personalization measure that allows each vehicle to be given a more unique touch.
Conclution
Far surpassing the previous installment, GRID Legends is a proper evolution of the franchise and at the same time a more than ideal opportunity for newcomers to the genre to get behind the wheel with a title that has a super accessible difficulty curve and comprehensive gameplay. .
Driven to Glory is a bunch of good intentions, but in 2022 we're asking for more than just cut-scenes and a bit of customization – you need to go one step further and stop playing it safe. However, the depth in its other game modes and the breadth of vehicles and tracks extend the useful life of the game and result in a delivery that is fun and entertaining without being brilliant.
---