"God wanted us to be here": stories from the World Meeting of Families in Rome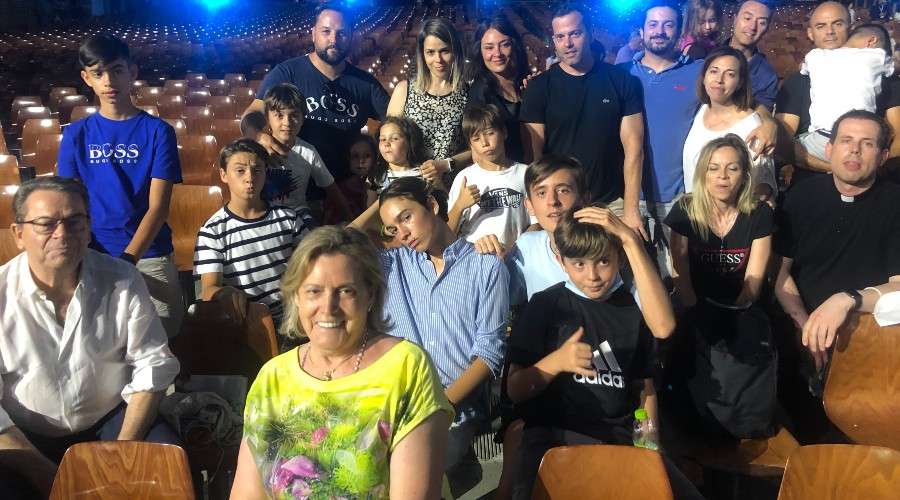 Since the morning of Wednesday, June 22, in the surroundings of St. Peter's Square in Rome, a different atmosphere was already in the air.
Thousands of families from different countries of the world They arrived in the Eternal City to participate in the inauguration of the X World Meeting of Families.
Among them was Francisco's family, Marta and her son Juan Antonio, who after overcoming a marital crisis saw their mission clear: to help other couples going through the same difficulties.
"This is the third meeting of families in which we participate. After our crisis marriage experience and after our reunion and reconciliation in the Lord, we feel the Lord's call to work for families and to form ourselves", Francisco explained to ACI Prensa.
Francisco, Marta and Juan Antonio, from Colombia. Credit: ACI Press
"As a result of this experience, we felt the call to train ourselves in matters of marriage and family, for ourselves and to put ourselves at the service of other married couples."
"Currently -Marta pointed out-, we work with the archdiocesan coordination of the family in Bogotá and we lead a program for marriages that are starting, leading a cycle of accompaniment for four years for young married coupleswhich was precisely where we had the crisis and what we see is that they need training".
Monsignor Marco Antonio Merchán Ladino, Bishop of Velez, (Colombia) also attended the event, explaining that he was "appointed by the Episcopate to lead this family convention. Thanks to that we are living this wonderful opportunity to be able to participate in this world meeting. A group of 9 couples come, some with their children.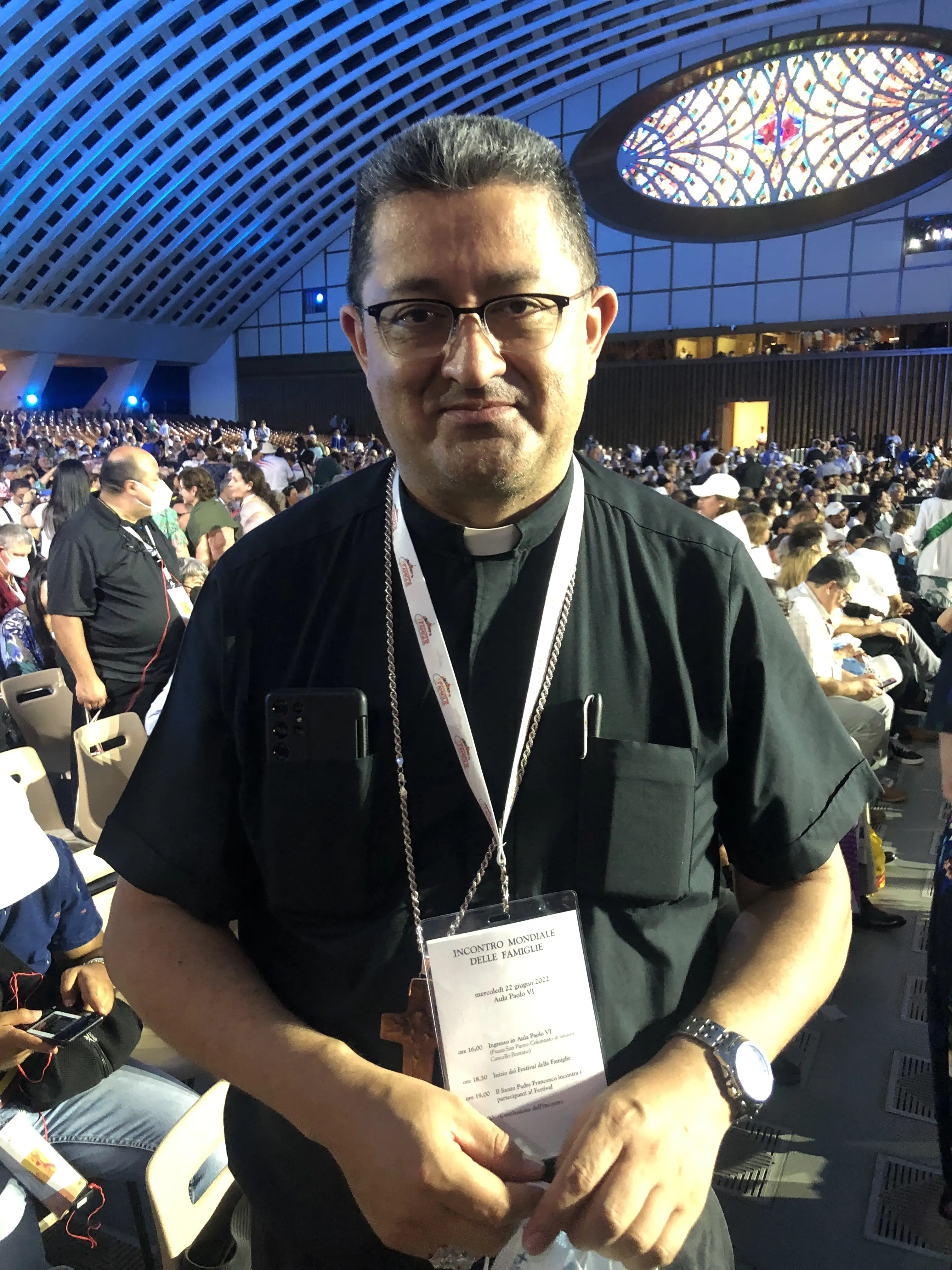 Bishop Marco Antonio Merchán Ladino, Bishop of Velez, (Colombia). Credit: ACI Press
"It has been a very special moment, of great spiritual preparation. Most of them wanted to see Medjugorje and we were on pilgrimage for four days. It was a moment of much prayer and Eucharistic adoration and of placing the families of Colombia in the hands of God, at a somewhat crucial moment, because last Sunday we also had the elections", he pointed out.
"We ask the Lord to bless this new president of our country and to enlighten him with his wisdom. Taking on this mission is not easy, but we always have God's help. It has really been a very nice moment, with a lot of preparation and dialogue".
He then said that "today in Colombia, most dioceses at 7 p.m. will be united in a national Rosary for the meeting and next Saturday they will have the Holy Eucharist as a conclusion to the meeting".
From Valencia 22 members of the same family arrived. The children and grandchildren of Julián and Lola.
His daughter Loli explained that, as a family, they hope to "get carried away" and assured that "God wanted us to be here and I hope that God is touching the hearts of each one, both of the married couples and of the children, who in some way have the example that there is something that moves us inside and I hope that this flame will grow and spread."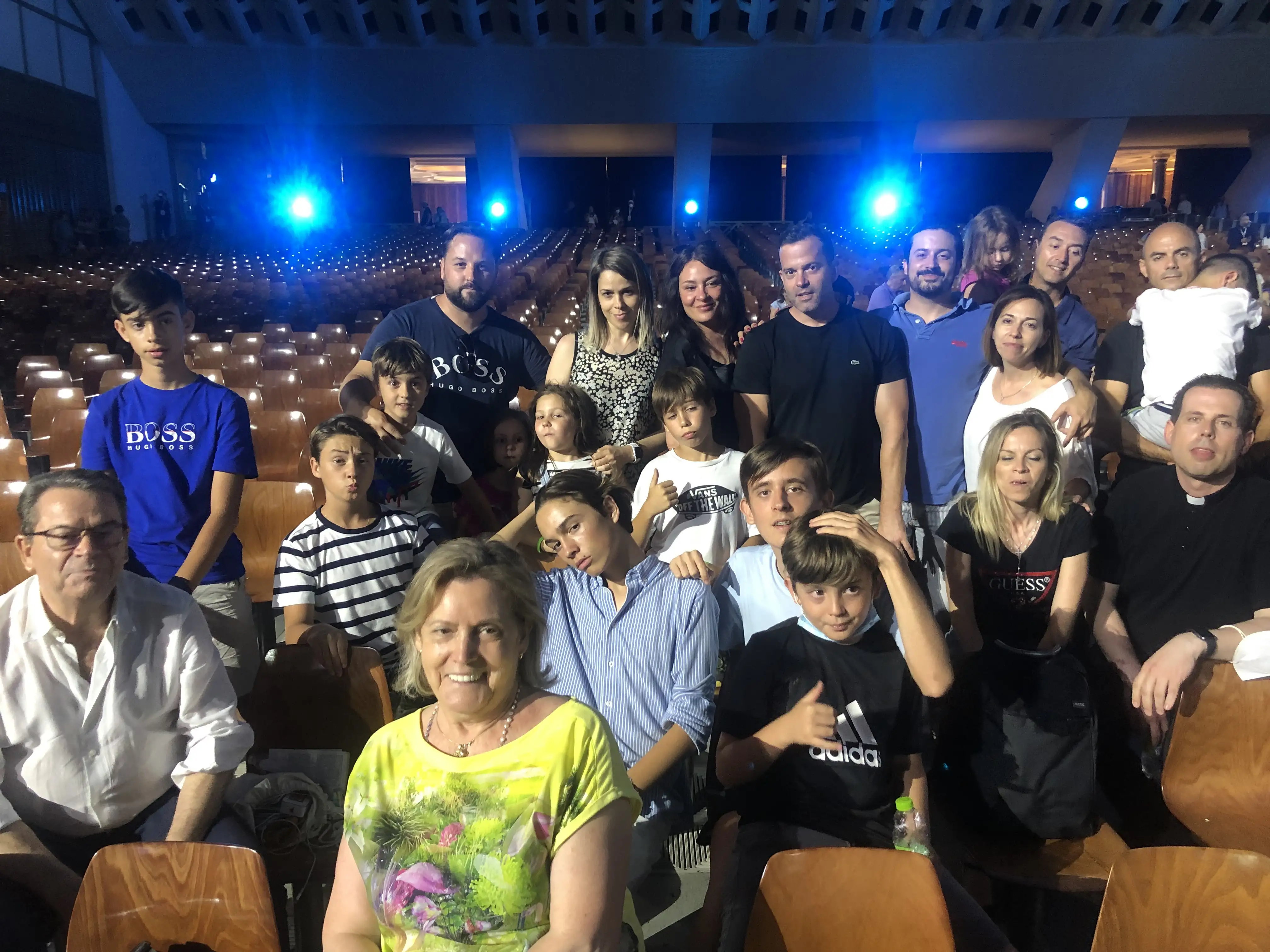 Valencia family. Credit: ACI Press
Esperanza and her family have come to Rome from Antioquia, in Colombia, and for them to be here "is a great blessing."
"It is a wonderful experience, one of the greatest gifts that the Lord gives to our personal life and our life as a family."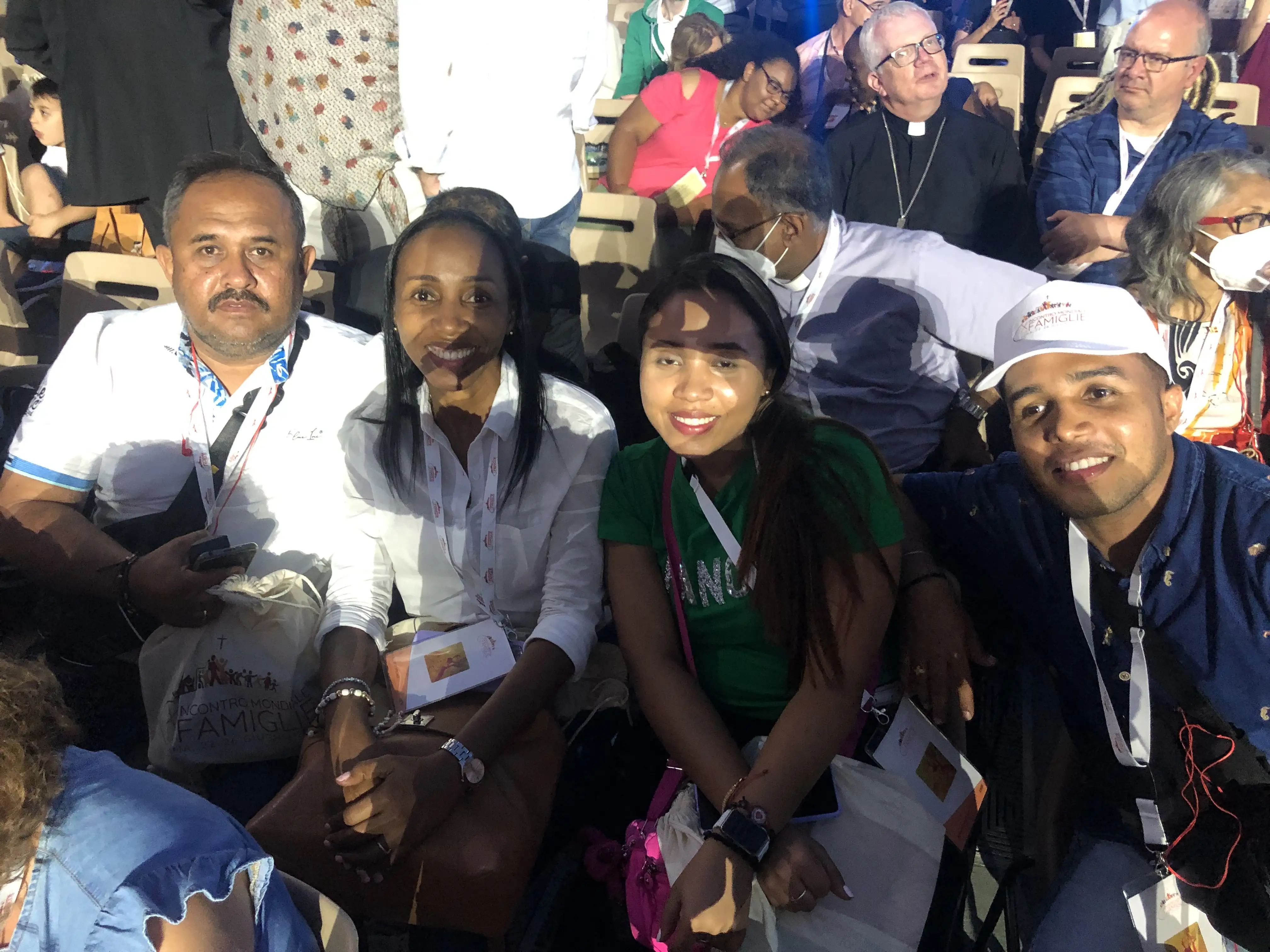 Esperanza with her husband and two children, from Colombia. Credit: ACI Press
"Being here is a very big commitment, because I think that to the extent that the Lord gives us, we should give what we receive. So being here commits us to continue working for families and for others to know God's love".
In addition, his son defended that "the meeting does not end here, we have to see how all this information can be replicated by each one on the way back."
Miguel and Gloria come from Pamplona, ​​Spain. It is the first Meeting of Families in which they have participated and a few minutes after it began, they assured that they were "very excited to see that it is an international meeting, that in the end all families fight for the same thing even if we come from different places."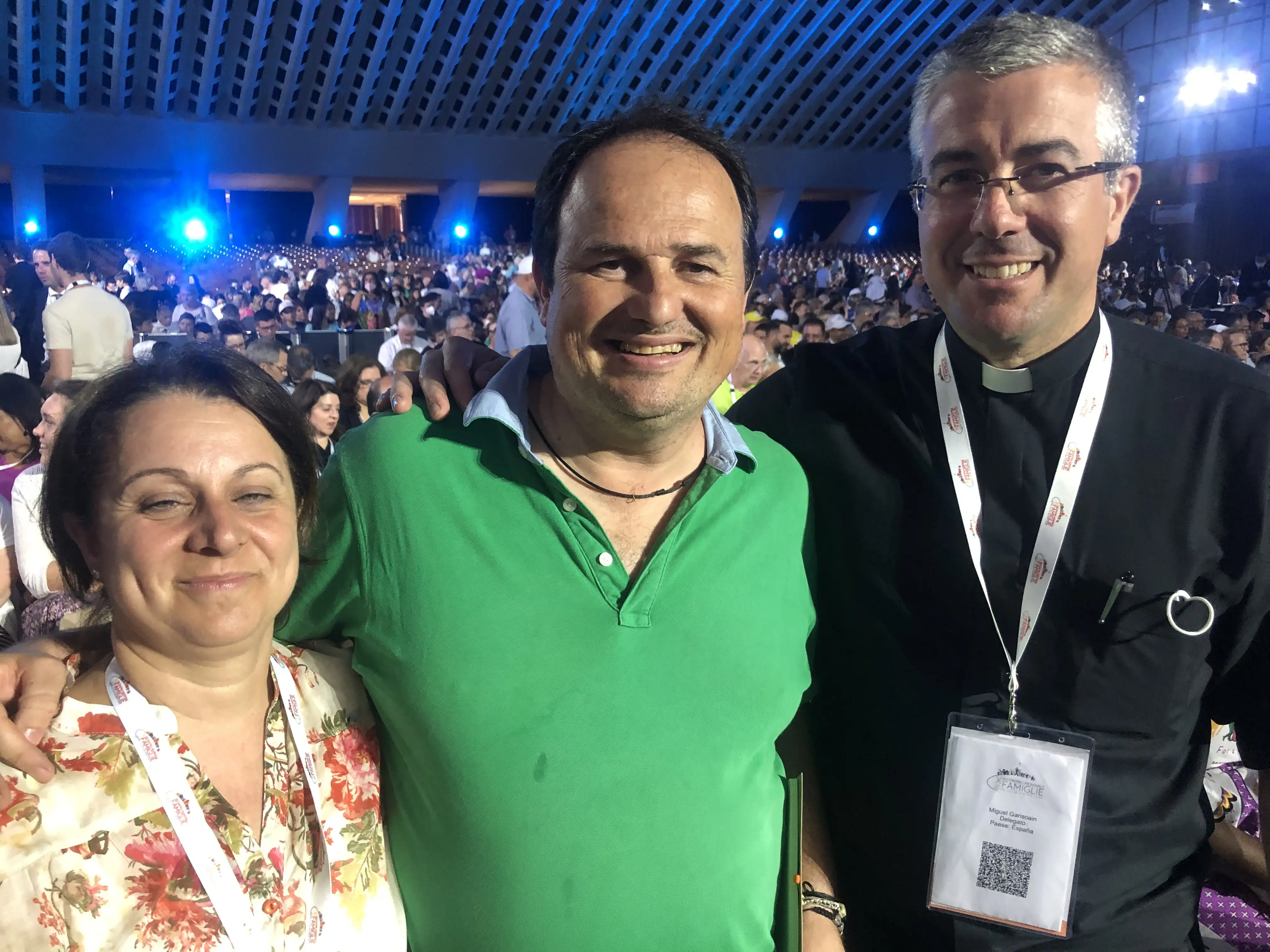 Gloria, Alberto and Fr. Miguel. Credit: ACI Press
"We have to evangelize through families, because society is changed through the family."
Marina and Alfredo arrived in Rome from the diocese of Santo Domingo and Ecuador, representing the Ecuadorian Episcopal Conference.
"We have children, we are grandparents and it is the second time that God has brought us to a World Meeting of Families. We have high expectations the family is the center of everything and marriage must be taken care ofAlfred defended.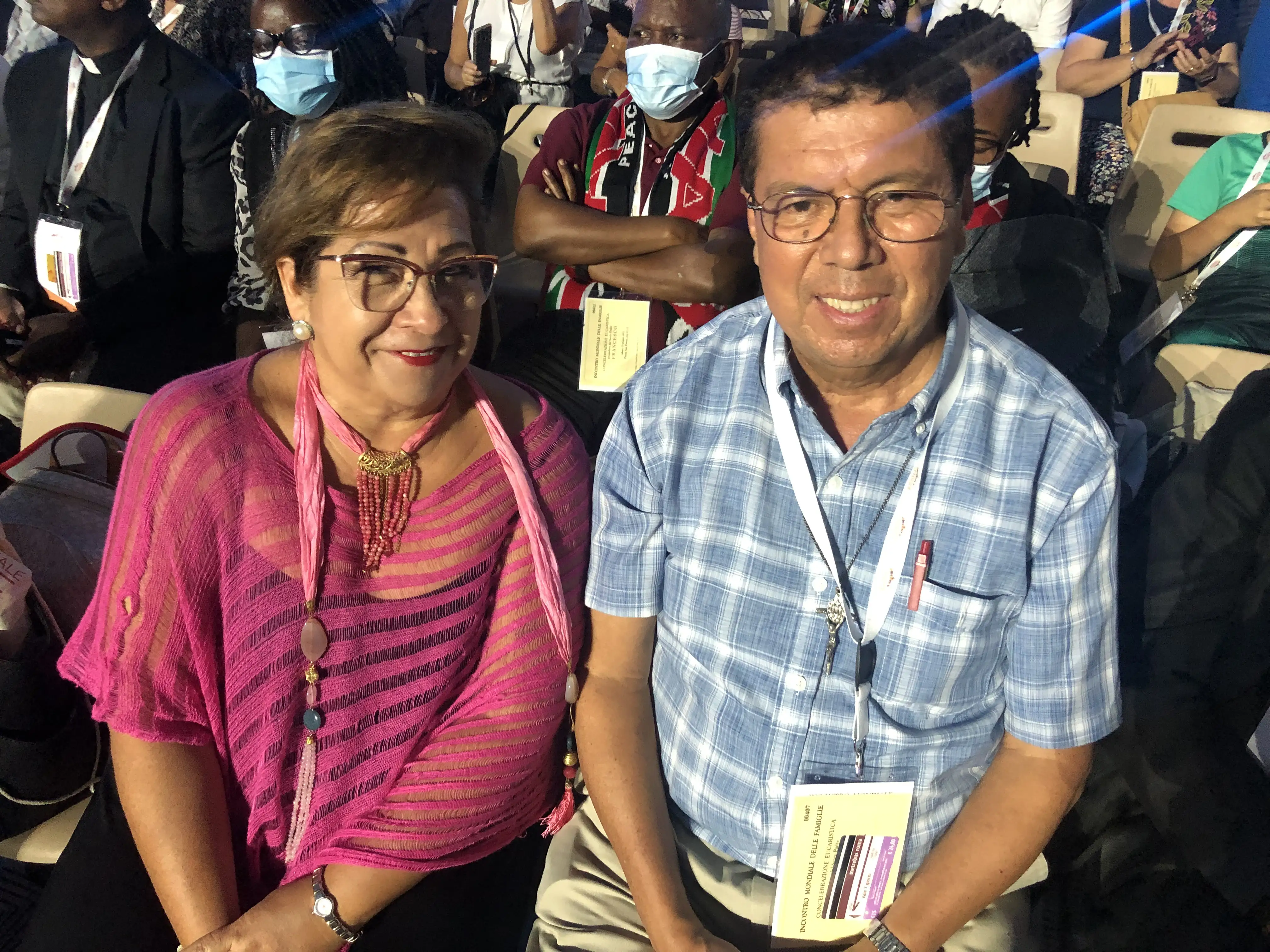 Marina and Alfredo, from Ecuador. Credit: ACI Press
"We believe that marriage, if it is cared for, protected and understood, is for life. We hope to have the tools to return to Ecuador and spread what is already clear in the word of God. Marriage is not only worth it, it is worth life."
Jaime, Colombian, is a psychologist and professor at the Pontifical Bolivarian University of Medellín. He is also Director of the Institute for Family and City Life.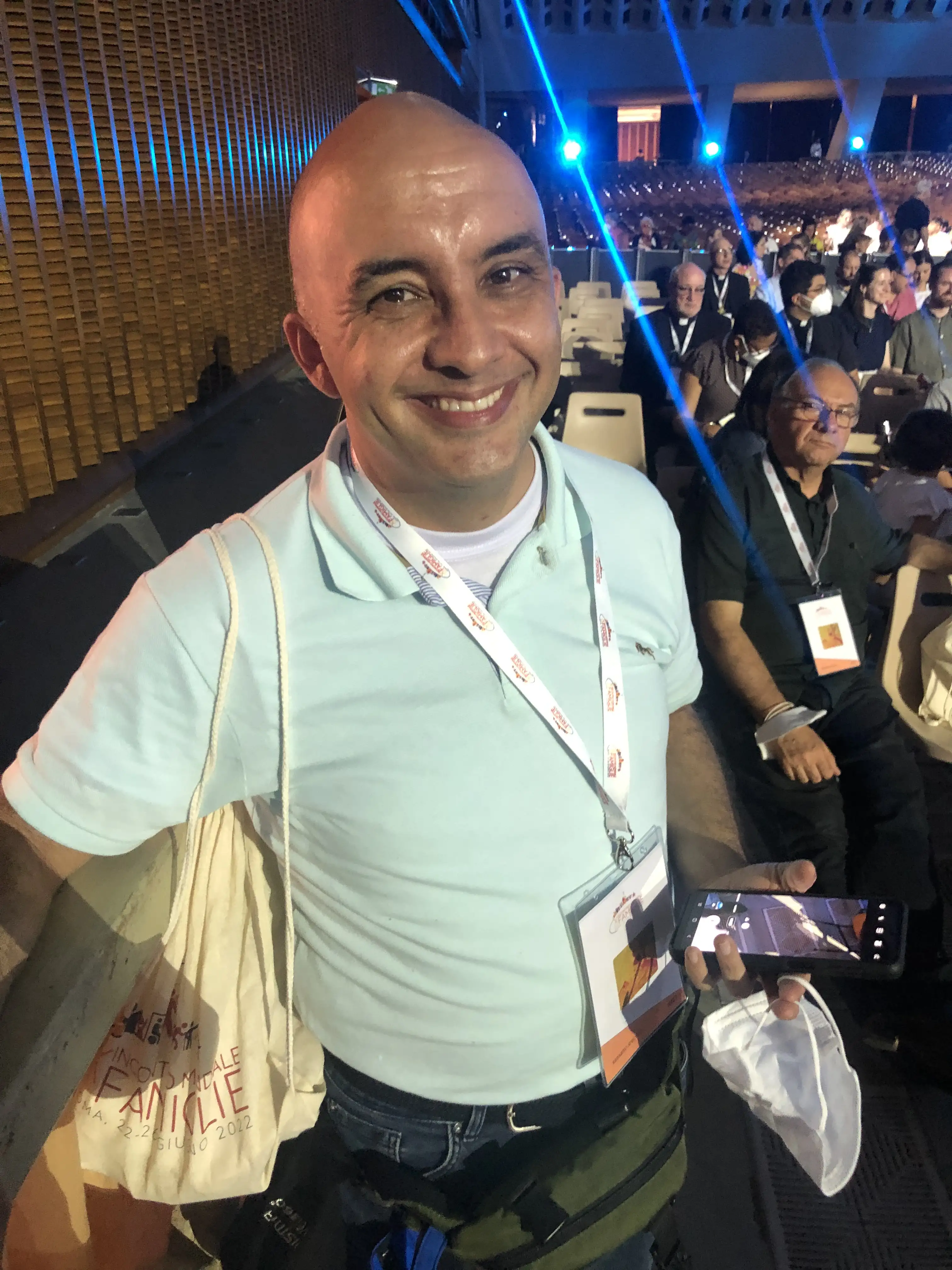 Jaime, from Colombia. Credit: ACI Press
"I dedicate myself to family research work. I also have two children with my wife Natalia, with whom I have been with for 15 years. We participate as servers of marriage encounters to help them in crises and spread the word that being parents and marriage is an achievable project", he explained.