Gemma Cuervo is moved to remember her deceased colleagues, Emma Penella and Mariví Bilbao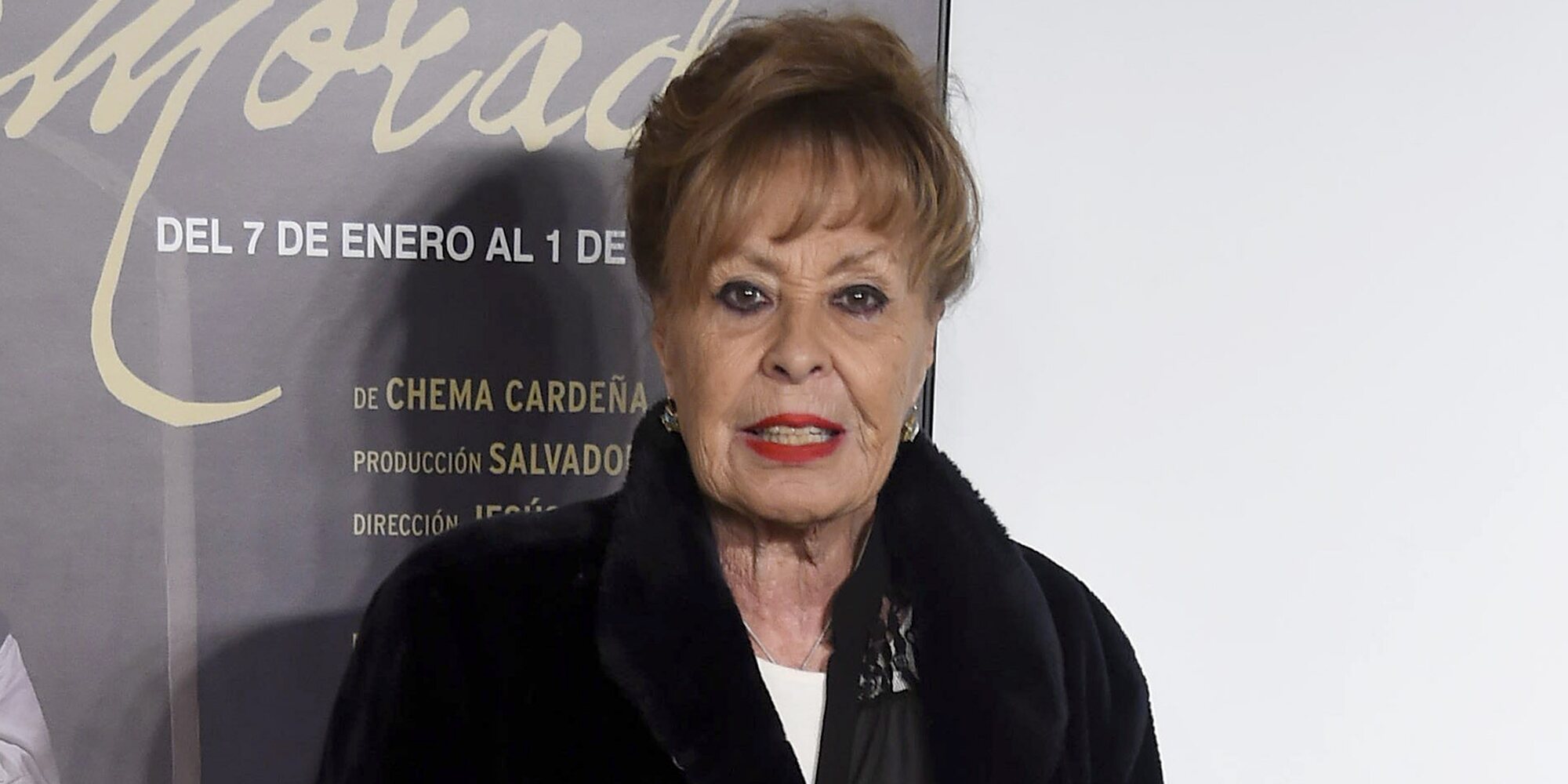 Gemma Cuervo has granted an emotional interview to 'Socialité', in which she has shown all the corners of her house and the photographs that fill it, remembering her husband and the good relationship she has with her children. In addition, she has not wanted to forget her great friends, Emma Penella and Mariví Bilbao, who were great companions in the fiction 'There is no one alive here'.
Gemma Cuervo in 'Socialité' / Photo: telecinco.es
"We had a trio, Emma Penella, Mariví and I, charming. Which one was more different, which one was more beautiful," she began to tell excitedly, remembering her two great friends. Unfortunately, both died, Emma Penella in 2007 and Mariví Bilbao in 2013, something that the actress has recalled: "They are no longer there, they both died and I am left alone. I miss them a lot. They were unique".
The actress recalled her two friends with great emotion: "Emma would sit in one place and when they didn't know her she would say: 'I am Emma Penella,'" Gemma said wistfully. "Mariví spent the day smoking, one after another. She was wonderful, very intelligent and very fast," she wanted to say about the actress. As a result of talking about her companions, she has made reference to her profession: "I love my profession, don't take it away from me because I love it. Until the last moment I will be an actress," Gemma Cuervo has affirmed.
their great marriage
She also wanted to dedicate a few words to her husband Fernando Guillén, who passed away in 2013: "We were a very dear couple. We got along very well because he never got angry, he never argued. I miss him very much, very much, every day ". In addition, she has admitted that it is still difficult for her to be without her husband: "I am not yet adapted, I speak to a little sign that is hanging there", she has confessed emotionally.
Cayetana Guillen Cuervo, Fernando Guillen and Gemma Cuervo
"He was a pure, wonderful, constant love. He had an extraordinary memory, he was very cultured. It was very nice to have him as a life partner and people loved us madly," she said, speaking about her husband. She has not stopped talking about her children, of whom she has also shown photographs, showing how proud she is of them: "I have three children and for them I have to be healthy, strong and wonderful. They adored their father, they adore me me and I adore them".