Freida Pinto and Cory Tran's first walk with their baby Rumi-Ray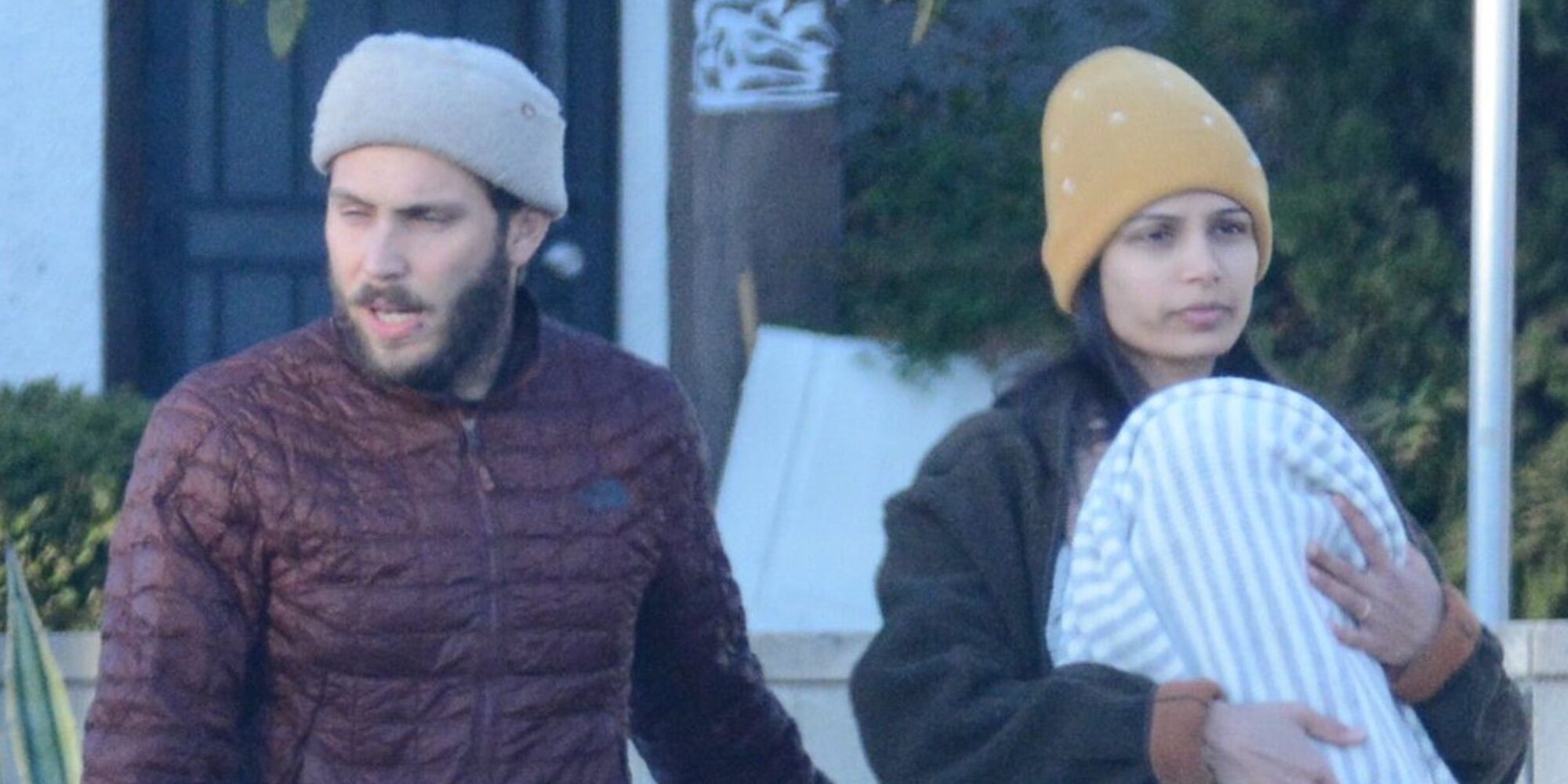 HomeCelebritiesThe first walk of Freida Pinto and Cory Tran with their baby Rumi-Ray
IN FAMILY
The actress has been seen accompanied by her husband while they take one of their first walks accompanied by their newborn baby.
Tamara Garcia Copado
Feb 24, 2022
Freida Pinto is enjoying a very sweet stage after she became a mother for the first time to a boy named Rumi-Ray, the fruit of her relationship with Cory Tran. The actress announced the birth of her firstborn in November 2021 with a beautiful post on her social network.
Freida Pinto and her husband Cory Tran with their baby taking a walk through Los Feliz, in Los Angeles
In one of the photos she appears resting while her newborn sleeps curled up on her chest, and in another of the images her husband appears doing exactly the same. The actress of 'Slumdog Millionaire' shared the news just the day she celebrated her husband's birthday, so she did not miss the opportunity to wish him the best, also on her first birthday after being the father of her.
The actress wrote: "Happy birthday daddy Cory! I celebrate you my husband, friend and partner in life. Seeing you become not only a dad but a super dad makes me very emotional and fills me with joy," she said, very excited for to be able to share a moment like this with him. It was along with this publication that she gave some insights into how she was experiencing her motherhood, and incidentally revealed the name that she and her husband had chosen for her baby.
Freida Pinto with her baby taking a walk through Los Feliz, in Los Angeles
"It also gives this sleep deprived mom a break and you have no idea how much I appreciate it! I am so grateful and in love with how we do life together. I love you like crazy. Rumi-Ray, you are one lucky boy!" , he said, with all the illusion in the world for having found the perfect life partner. For his part, Cory Tran replied: "The best birthday present you could ask for. Thank you for our sweet boy. I am in awe of you more and more every day. Watching you give birth to Rumi-Ray was truly a miracle, you are a warrior ".
A very sweet and familiar moment
Now they have been seen as a family enjoying what seems to be one of their first walks being three. In the images they appear casually dressed in the Los Feliz neighborhood in Los Angeles, and took the opportunity to run some errands. On her part, the interpreter was the one who carried the little one on her chest in a baby carrier, very practical at times when you have your hands full.
Poll
Do you think Rocío Carrasco and her children will end up reconciling?