First images of Christian Gálvez and Patricia Pardo together: hand in hand, accomplices and lovers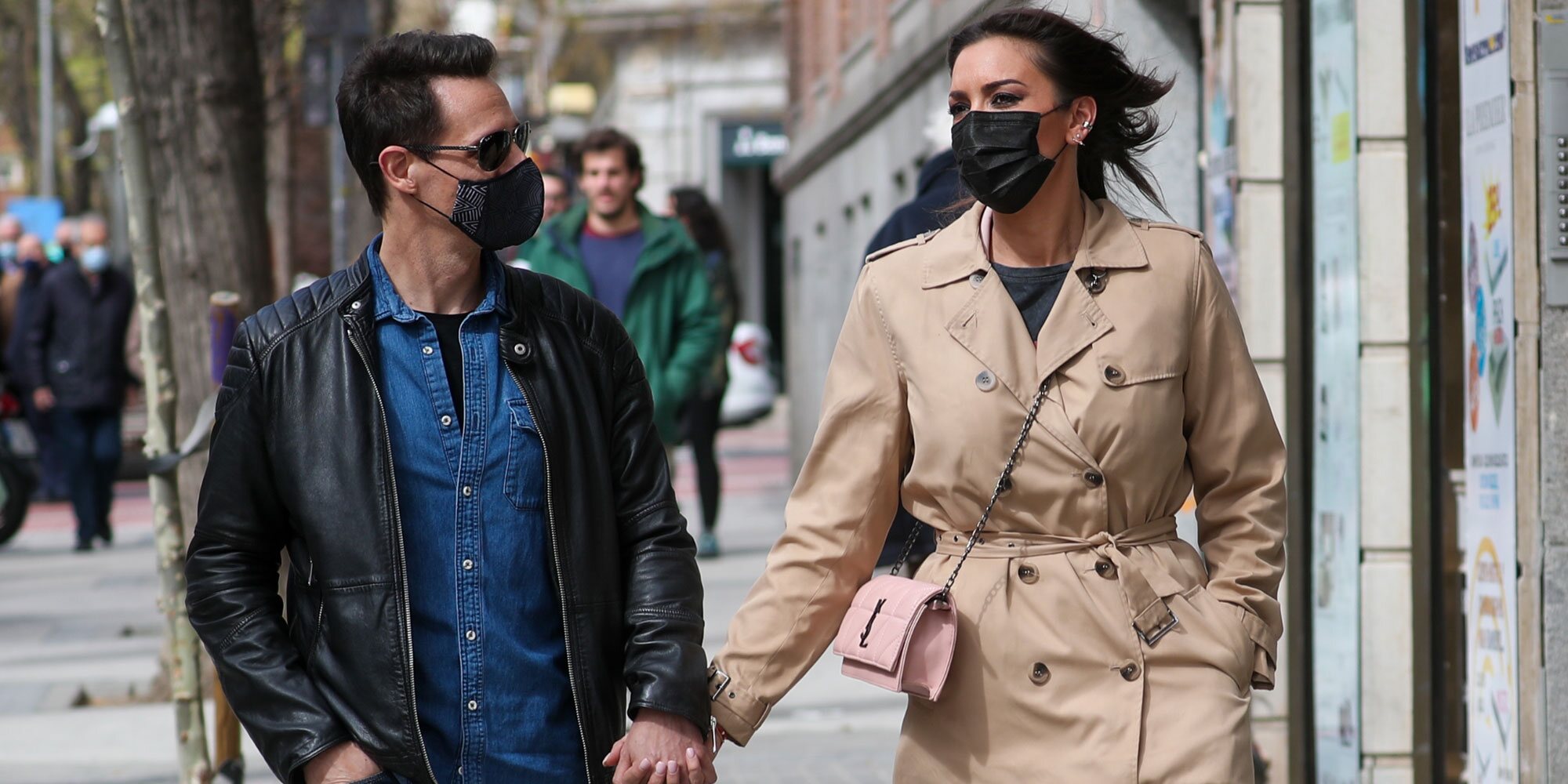 They were expected from one moment to another and they have finally arrived. Christian Gálvez and Patricia Pardo are without a doubt one of the revelation couples of 2022. After it was rumored that they were together, they themselves confirmed it and affectionate messages were publicly dedicated, only their first photos together were missing, what which has become a reality less than a month after it became known that the presenters are dating.
Christian Gálvez and Patricia Pardo, very complicit and holding hands
The presenter of 'Alta Tension' and the journalist enjoyed the weekend together, and taking advantage of the fact that the rain in Madrid had given a truce, going for a walk through the streets of the Spanish capital without expecting that they would be photographed together. Or maybe yes, but they have not hidden too much and have preferred to live their love story as naturally as possible.
In the images you can see them not only together, but very complicit. In addition, they were holding hands and did not let go at any time, another proof not only of how happy and in love they are, but of that naturalness with which they have opted to enjoy this increasingly consolidated courtship.
Christian Gálvez and Patricia Pardo walking together
Both wore a mask despite the fact that outdoors it is possible not to wear it if the safety distance can be kept. Whether to try to go more unnoticed, which they did not achieve, or as a precaution, something as respectable as it is reasonable, they chose not to part with it during this walk through Madrid that was immortalized in a series of images that show the happiness of this couple of presenters .
It was at the end of February 2022 when the rumors that linked Christian Gálvez with Patricia Pardo emerged. Both had separated not long ago, a break that in his case was very mediatic, having been married for many years to the award-winning ex-gymnast Almudena Cid. Nor has Patricia Pardo been separated for a long time, who in the fall of 2021 had ended with Francisco Márquez, her until then husband and father of her daughters.
Christian Gálvez and Patricia Pardo holding hands
A few months later it became known that Christian Gálvez and Patricia Pardo could have something. It started as a very strong rumor, and in order not to feed gossip, the protagonists chose to confirm this relationship right away: "I'm happy and I'm excited," she said in 'The AR Program'. For his part, the presenter dedicated some nice words to the journalist: "And speaking of love, someone I love and admire said this Monday happily and excitedly, that if they are roses they will bloom. Her name is Patricia. And to you, Paty, I tell you that they are roses. I plan to give them away and take care of them so much, that we will have the most beautiful rosebush in Galicia, Spain and the whole world. And if tomorrow they wither, together we will remind you that what matters is passion and perseverance. gardeners. And we will plant and care for as many flowers as needed… Because you, Paty, you feed my five senses. And as Gabriel García Márquez said, 'it all comes down to the last person you think of every night, there it's where my heart is.' Now you know where mine is."