File 81 spoiler free review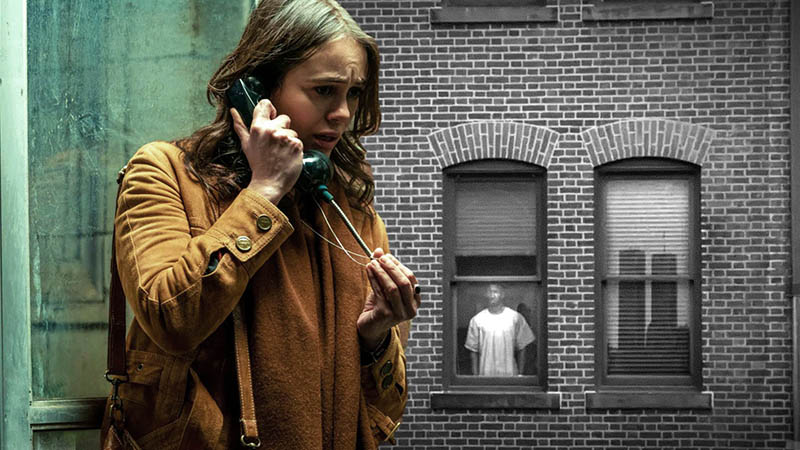 Archive 81 reviews and episodes
Fresh air for Netflix
file 81without a doubt, the first great series, in my opinion, of this year 2022. From the hand of Netflixthe red platform, we get an addictive proposal and a lot, which will leave us glued to the sofa and won't even leave us to go to the bathroom: File Review 81.
Every week we see news with movie premieres and especially series that can overwhelm us: because we have many fictions in our heads or on paper, a list with some pending productions that can cause us some stress.
Recommendations that we read in this blog or through someone we know, in short, saturated. In the end, it seems that the choice is not the right one and we have the feeling of seeing a work that is reminiscent of others or simply do not connect with it for various reasons. This series is the exception. It's worth it, and a lot, trust me.
Do not miss any premiere in our section: Calendar series 2022.
Horror, suspense, thriller, occultism, parapsychology?
When you start watching it, you really ask yourself these questions and like in my case, you are careful not to be like The Haunting of Hill House (Netflix, 2018), in which we found ourselves with a very good script, a direction by Mike Flanagan of 10, with its endless sequence shots, but that suffered, at times, from shocks or frights not suitable for people with heart problems, a price you had to pay to enjoy that series.
It is not the case of file 81it is true that we do not have epic moments like the aforementioned series, but each chapter gives us a dose of a mixture of tension (minimal and fair), attention, curiosity and desire to want to know more about the narrative that it proposes to us.
It touches on the themes stated in the title of this paragraph and it does so by also playing with some time jumps, but without actually taking us out of the story at any time, it is the magic that they have achieved in this series, giving us all those ingredients in a way that we can digest them with pleasure, without worrying that at any moment we can get a shock and that each chapter will leave us wanting more.
File 81: creator, actors and influences
The creator of this jewel is Rebecca Sonnenshine, which in turn directs most of the chapters. To create this story, he has been inspired by a famous American podcast about spiritual stories.
For performances we have Dina Shihabi and Mamoudou Athie as the main protagonists. Without a doubt, you believe them both in their interpretations, they have participated in other series or movies before, but surely from now on more proposals will come out, since from my point of view, both characters are terrific.
What is File 81 about?
As I mentioned before, one of its positive traits is that it is a series that is to the point, it is direct. From the first episode you discover what the plot is about, in which an analog tape restorer is hired to restore a series of tapes in poor condition, which have been recorded by the other protagonist.
At the end of the first chapter you already discover that there is something that is not as you thought and that there is much to discover behind it. It has a fast pace that never slows down until the end. The series seeks to give you surprises, impact you in each chapter and it succeeds, but without forcing at any time. Everything is related and will make you discover it chapter by chapter.
Yes, we've already had a few series with time jumps, but be careful, it's not a Dark (Netflix, 2017-2020), it's something else, I can't find the right word to define it, but I can say that it doesn't confuse you like the German series with characters that go from one place to another, with family trees that you must master in order to understand the story. No, the Serie file 81is simpler than Dark, but the final satisfaction is the same or even in many cases —as in mine— more.
Thanks, Netflix
I don't know how he does it, but sometimes he surprises us with these proposals that no one expects nor has been announced months before, nor does he carry behind a blockbuster or an insulting budget to attract the attention of the audience.
Of course, it is not based on a best-seller or on a well-known author and after seeing its adaptation to the big screen, it leaves us with a bittersweet taste.
The only bad thing that I can blame this series is that after its 8 episodes of 50 minutes, you will want more. So take it easy, find a moment when your mind is clear, leave your mobile in a drawer and enjoy this new proposal that already sets the bar very high for what has to come this year 2022.
The series has a more than remarkable 6.5 on the Filmaffinity platform, so it passes the cut of series that you should see. (Anything over a 6 on this platform reviews and opinions worth seeing).
Archive 81 Trailer