Fate: The Winx Saga, Season 3 on Netflix: Everything We Know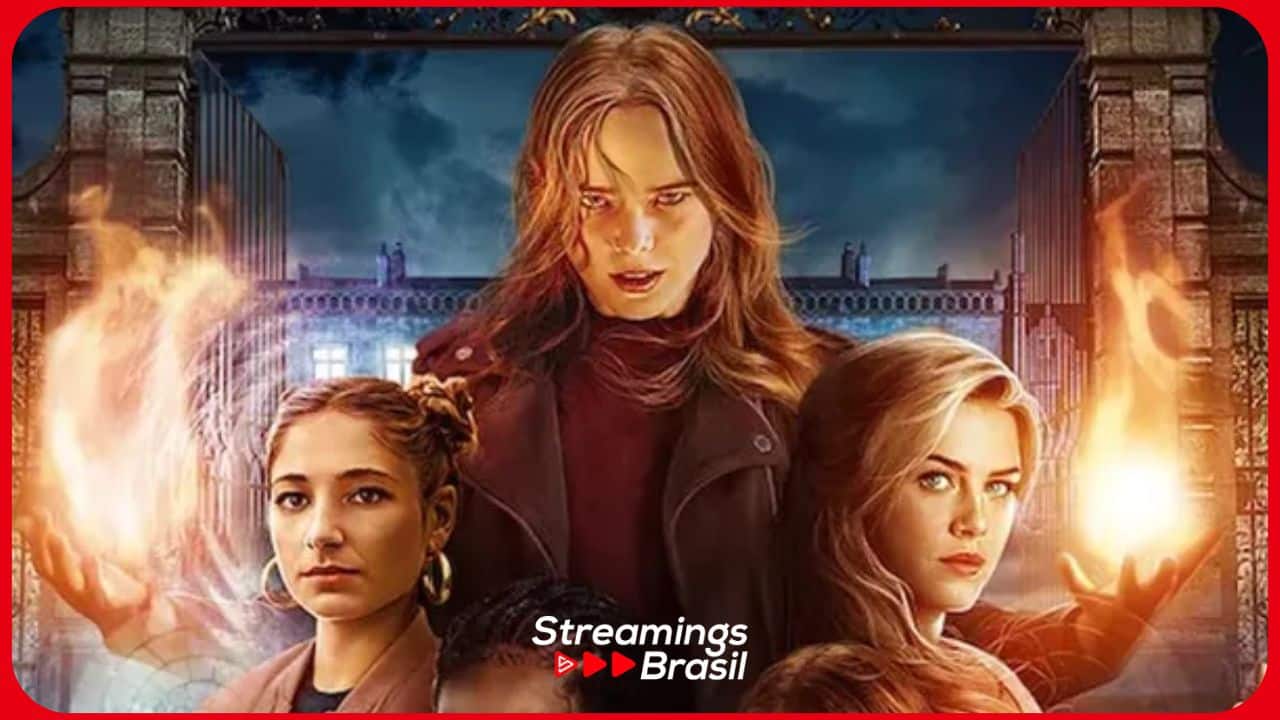 Fate: A Saga Winx returned for another season, about a year and a half after the official release. Certainly, fans were looking forward to the return of Bloom and all the other fairies. Also, one of the fan-favorite characters was finally included in the series.
Based on the famous "Winx Club" cartoon franchise, Fate: A Saga Winx revolves around Bloom, a 16-year-old fire fairy who arrives in the Otherworld to join Alfea, the magical school for fairies. Everything she knew about her family is not true, leading her on a quest to find out who her real parents are and where she came from.
The second season saw the school year returning. However, with new magical powers, new romances and new faces emerge. All this under the watchful eye of Rosalind, the former headmistress. In addition, several changes occur. The burns are no longer a threat, Dowling is still missing and Silva is still in prison, accused of treason.
However, an even greater threat determines the future of Bloom and her friends. As with the first year, the second season ends with several open points. With that, fans question whether Season 3 of Fate: A Saga Winx will really happen. Well, here's what we know.
The 3rd season of Fate: A Saga Winx
As of this writing, there is no official news from Netflix about Season 3 of Fate: A Saga Winx. That is, the service has not yet confirmed whether or not the continuity of the series will happen. However, there is no reason for fans to despair.
The expectation for the series to be renewed for new episodes is high. Also, it took the service about a month to confirm the second season, which means there's still plenty of time. According to Epic Stream, there are rumors that Netflix has already confirmed the new episodes behind the scenes in the series.
However, it is necessary to wait for the service to confirm the continuation of the season. According to expert Tom Harrington, from Enders Analysis, to Wired, Netflix has canceled several series around the world, due to high costs.
However, we reiterate that this is not the case with the fantasy series. With that, it seems to be a matter of time for Netflix to confirm the 3rd season of Fate: A Saga Winx.
Season 3 premiere of Fate: A Saga Winx

Image: Disclosure/Netflix
As we mentioned earlier, the gap between the first and second season was a year and a half. The second season took about 4 months to shoot, and another 8 months of post-production, until it premiered on Netflix. While the pandemic has affected production somewhat, the production period for each season is extensive.
Therefore, if you keep the same schedule, and the series is renewed in the coming months, the premiere of the new episodes should take place. in early 2024, between January and February.
The end of season 2
As we saw in the first year, the second season of Fate: A Saga Winx, also focuses on Bloom trying to discover her origin. His parenting identity has been one of his biggest secrets since the beginning. Everyone who promises to answer her dies before she can find out the truth. However, at the end of the series, Sebastian tells her she was looking for her parents the wrong way.
Bloom knows she possesses the dragon flame, which has been dormant for a thousand years. Sebastian reveals that not only does she have the flame, but she is the flame itself all this time. It turns out that her mother also had the dragon flame, but she began to lose control of her powers, which made her destructive.
To save the world and everyone around it, she decided it would be best if she were taken away from him. She knew that Bloom had fire too, so she moved to the realm of darkness. Over there, no one could catch her and she couldn't hurt anyone else.
In the meantime, Fate: A saga Winx shows that Sebastian wanted to open the portal to the realm, to gain access to an entity called Shadow. Such an entity would allow him to resurrect his people, all dead on Aster Dell. But opening the portal takes a lot of energy and that's why Sebastian was kidnapping fairies and diverting their magic.
Thus, he wanted the dragon flame because it provided him with all the magic he needed at once. While his eyes were on the prize, he didn't pay attention to the fact that dealing with Shadow could destroy the very world he lives in.
Sebastian's Defeat and Bloom's Mother

Image: Disclosure/Netflix
the end of Fate: A Saga Winx shows Sebastian being defeated by the union of Stella, Terra and Aisha. In this way, they transform into winged fairies. Still, Sebastian manages to open the portal, even if slightly. Knowing how dangerous it could be for their world, Bloom decided that she should be the one to close the door.
But, this could not be done directly from the Otherworld. She would have to cross to the other side, into the realm of darkness and close the door there. While it is very noble of Bloom to do so, we all know her motive for entering dangerous and uncharted territory.
Sebastian said that his mother also crossed over into the Dark Realm when she lost control of her Dragon Flame. Now that Bloom knows exactly where her birth mother is, she can't help but go there. Even if there was another way to close the door without entering the Dark Realm, Bloom never intended to meet her because he needed to see his mother. After all, your main objective in Fate: A Saga Winx is to find it.
The Dark Realm is clearly not what she imagined. It's not a lightless wasteland full of dangerous creatures, but it does look a bit like the world it comes from. Still, she knows there's danger around every corner. The only person she finds there is a mysterious woman whose face is not revealed to us, but Bloom calls her "mother".
The plots of the 3rd season of Fate: A Saga Winx
Several points remained open at the end of the season. Certainly the biggest one is Bloom's fate. With that, the future of the series needs to provide answers about his mother and family heritage. This is something she desperately wants.
However, there are other sub-plots that Season 3 of Fate: A Saga Winx need to answer. Terra is doing well in her new relationship with Kat, but her cousin Flora is not doing so well. After nearly giving her life in battle, she is clearly wounded. In fact, we can say that her scars are mental and physical. She may need some time to reevaluate to accept what happened.
Stella is also grieving, following the shocking death of her enemy Beatrix. While they had their consequences, Beatrix's sacrifice to save the Otherworld was her first great selfless act, and she died because of it.
Aisha's relationship with Gray was left a mystery towards the end, after he tracked her down in a field outside the school after he was exiled for his work with the Blood Witches. If she's going to forgive him, in season 3 of Fate: A Saga Winxis another story, but first loves die hard.
Finally, there's Musa, who doesn't want to have her powers. Instead, she's getting closer to Riven as he teaches her how to be an expert.
Cast: Who Returns for Season 3 of Fate: A Saga Winx?
It's still too early to confirm the entire cast of the series. However, we hope that most of the protagonists return for another season. In this way, we will see again, Abigail Cowen as Bloom, Hannah van der Westhuysen as Stella, Precious Mustapha as Aisha, Eliot Salt as Terra and Elisha Applebaum as Musa.
The 3rd season of Fate: A Saga Winx will still feature Sadie Soverall as Beatrix, Freddie Thorp as Riven, Danny Griffin as Sky, Theo Graham as Dane and Jacob Dudman as Sam.
Complementing the cast: Ken Duken as André, Rob James Collier as Silva, Brandon Grace as Gray,
Eanna Hardwicke as Sebastian and Paulina Chavez as Flora. Finally, new cast members will be confirmed over time.
The actresses talked about the future of the series

Image: Disclosure/Netflix
As much as the new in the series has not yet been confirmed, the actresses Abigail Cowen and Precious Mustaph, spoke what they want to see in the future of their characters. To Cosmopolitan, the actresses revealed the future of Season 3 of Fate: A Saga Winx. Cowen stated:
"I would like to meet Bloom's biological parents. very good. And just to see her be happy. Go to therapy? I would like to see her develop, fully develop, and begin to use those powers for complete good. And being the best fire fairy there is."
Mustaph said:
"I'd like to explore Aisha's goals a little more, because she mentioned her plans for the future. I would love to explore that. I would also love to see her family and meet her parents. That would be so much fun."
What to watch while you wait?
As we mentioned before, the wait for the 3rd season of Fate: A Saga Winx, must be time consuming. That's why we've separated some similar series, in some aspect with the production, so you can marathon.
Discovery of the Witches (Globoplay); Riverdale (Netflix); The Witcher (Netflix); Chilling Adventures of Sabrina (Netflix); Legacies (HBO Max).
So, are you looking forward to the Season 3 premiere of Fate: A Saga Winx.
Surely, you will also like:> Narco Santos: The truth behind the new Netflix drama
By the way, be sure to follow Streamings Brasil, so you don't miss anything about the series.