Elvis Costello is Okay with Olivia Rodrigo's Plaigarism Claims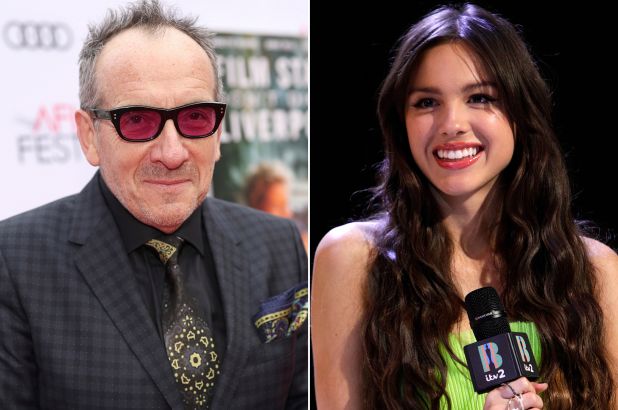 The rising pop sensation Olivia Rodrigo recently launched her most awaited album, "Sour" which has left her fans in awe. However, some people were quick to notice that the first track named "Brutal" sounds somewhat similar to Elvis's "Pump It Up" song.
Elvis is Okay With the Claims and Says He did it too
Elvis Costello, the 66-year-old English singer-songwriter doesn't mind if any other artist tried to copy his music as he said that he probably did the same thing with other artists. Many people who listened to Olivia's much-anticipated album "Sour" were quick to point out that the first song "Brutal" of her album sounded a little similar to Elvis's "Pump It Up" song that was released in the year 1978. While people were accusing her of copying Elvis's hit song, he made it very clear on Twitter that this is how rock and roll music works, where one artist takes the broken pieces of another thrill and add their elements to make a brand new anthem.
How Elvis Reacted to Twitter Claims of Olivia's Plagiarism
A Twitter user named Billy Edwards tweeted on Monday that the first song of Olivia's album was pretty much a direct lift from Elvis Costello. He made this tweet in response to an online article about Olivia Rodrigo, where she was accused of plagiarism by various other artists as well. However, Costello quickly came to her rescue and added that he was not hopping on the plagiarism bandwagon and he is a proponent of sharing riffs.
He responded by saying that it was fine for him because that's how the music and pop industry works. He concluded his tweet with hashtags "subterreaneanhomesickblues" and "toomuchmonkeybusiness". The hashtags referred that his hit song "Pump It Up" was motivated by "Subterranean Homesick Blues" a song that was released in the year 1965 by Bob Dylan. This song too was encouraged by "Too Much Monkey Business", which was another song released by Chuck Berry in 1956.