Digimon Survive, a mature and compelling visual novel | Review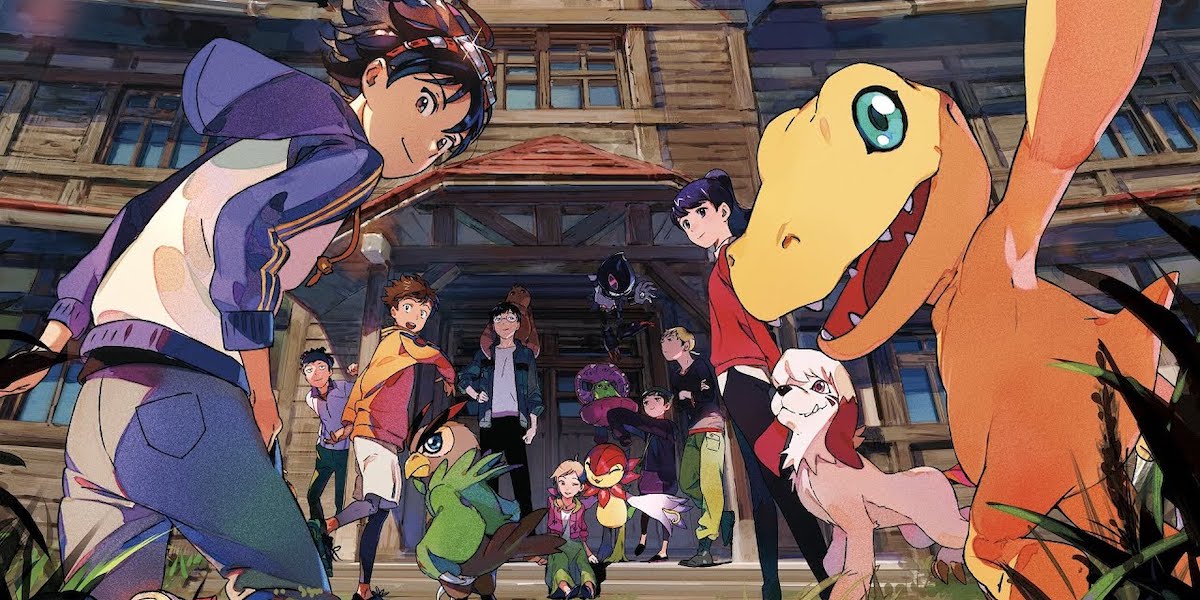 In the years Ninety I Digimon huh Pokémon they fought for the hearts of children all over the world. With a more adult gaze, however, it is clear that the two franchises aimed to engage the public in completely different ways. On the one hand we have the creatures of Game freakstrong in video games destined to become immortal and marketing able to make anyone want to have every single Pokémon branded item. On the other hand we find a brand carried on by the TV series produced by Toei animation and designed by Akiyoshi Hongo. TV series with much more mature tones than the "competition" and characterized by Digimon with a design constantly suspended between the epic and the crazy.
The animated series have remained the strong point of the Digimon, but despite this, several video games have been developed dedicated to them. Some negligible, others much more successful like the famous one Digimon world. It is with great curiosity that we therefore awaited the arrival of Digimon survivesnew adventure developed by Hyde and published by Bandai Namco. In the last few days we have finally been able to fully explore the adventures of Takuma and his friends, discovering the strengths and weaknesses of a title that surprised us on more than one occasion.
A PLOT FOR ADULTS
Takuma, Minoru, Aoi, Saki, Ryo, Shuuji, Kaito And My they decide to go on a summer school trip. While exploring the local temple, haunted by the legend of the Kemonogamithe group is attacked by some mysterious Digimon and gets away with it thanks to Koromonwhich evolves into Agumon and frightens the enemy creatures. However, the group realizes that there is something strange. The way back has disappeared and the kids no longer recognize the world around them. He then begins a thrilling journey home, hoping to be able to accomplish the feat before it's too late.
Let's not hide it: we were blown away by the plot of Digimon Survive. Tsuzuki Katsuaki And Kazumasa Habu have given birth to a tale that sways between thriller and horror, while maintaining some cornerstones of the shonen genre. Sure, this choice might not drive everyone crazy, but trust us when we tell you we were pleasantly surprised by some dramatic twists. A confirmation of how much the Digimon can address a clearly different audience from that of Pokémon. The plot is not without flaws, however. Sometimes the dialogues appear excessively verbose and to carry the story forward you will have to read and reread similar speeches. Nothing particularly annoying, but certainly perfectible with a second episode.
VISUAL NOVEL RPG
For those who have not yet understood what kind of game we are talking about, know that it is a visual novel with turn-based combat. But let's go step by step. In Digimon Survive you spend most of your time talking to the various characters, exploring the various game areas and building relationships with the numerous supporting actors. We will also be able to make decisions that can change not only the ending, but also the evolution of the story. A choice that pleasantly surprised us and that made the "New Game Plus" even more interesting.
Between one dialogue and another, we will have to face battles in full style Ultimate fantasy tacticS.. In the title of Hyde there are more than a hundred Digimon to obtain and to deploy in combat, taking advantage of all their unique characteristics. The developers have paid particular attention to the roster of creatures, coming from all the series of the franchise. We'd be lying if we told you we weren't thrilled to see some familiar faces again and to discover some we've never seen before. Too bad, however, that the clashes are always very simple and, even during the boss fight, you never really feel like you can lose.
Despite this, it is evident that this is a first attempt to hybridize two languages ​​that are so different from each other. An attempt that we can still consider successful and that we hope will be perfected in the future.
SIMPLE BUT EFFECTIVE
From a technical point of view, Digimon Survive presents itself with numerous two-dimensional elements, typical of visual novels. This conveys a clear low-budget opera feeling, but in truth it hides a stylistic research and a care for some details that struck us. The animations of the protagonists' faces, the animated cut-scenes and even the graphics of the clashes seemed perfectly functional to the type of project. Added to this is a soundtrack by Tomoki Miyoshi really good, which with its main theme has slipped under the skin. We do not comment on Japanese dubbing because we do not have the necessary skills, but we can only praise Bandai Namco's choice to include Italian subtitles. Yet another surprise, given that Digimon Story: Cyber ​​Investigator did not have this luck at the time.
Digimon Survive is an excellent game dedicated to creatures born in 1999. It is not the immortal title and one that everyone can appreciate, but it undoubtedly has more courage than most recent productions. If you love this franchise don't think twice and make yours To survive. If the idea of ​​reading pages and pages of text scares you, perhaps you should wait for a price drop. We got excited with this exciting work and, as already repeated several times, we can't wait to be able to play a possible sequel.
VOTE 8
Type of game
Digimon Survive is a title that mixes the visual novel genre with turn-based combat in the style of Final Fantasy Tactics.
How it was played
The title was played on PlayStation 5 thanks to a code courtesy of Bandai Namco.