Designated Survivor: The real reason the series was canceled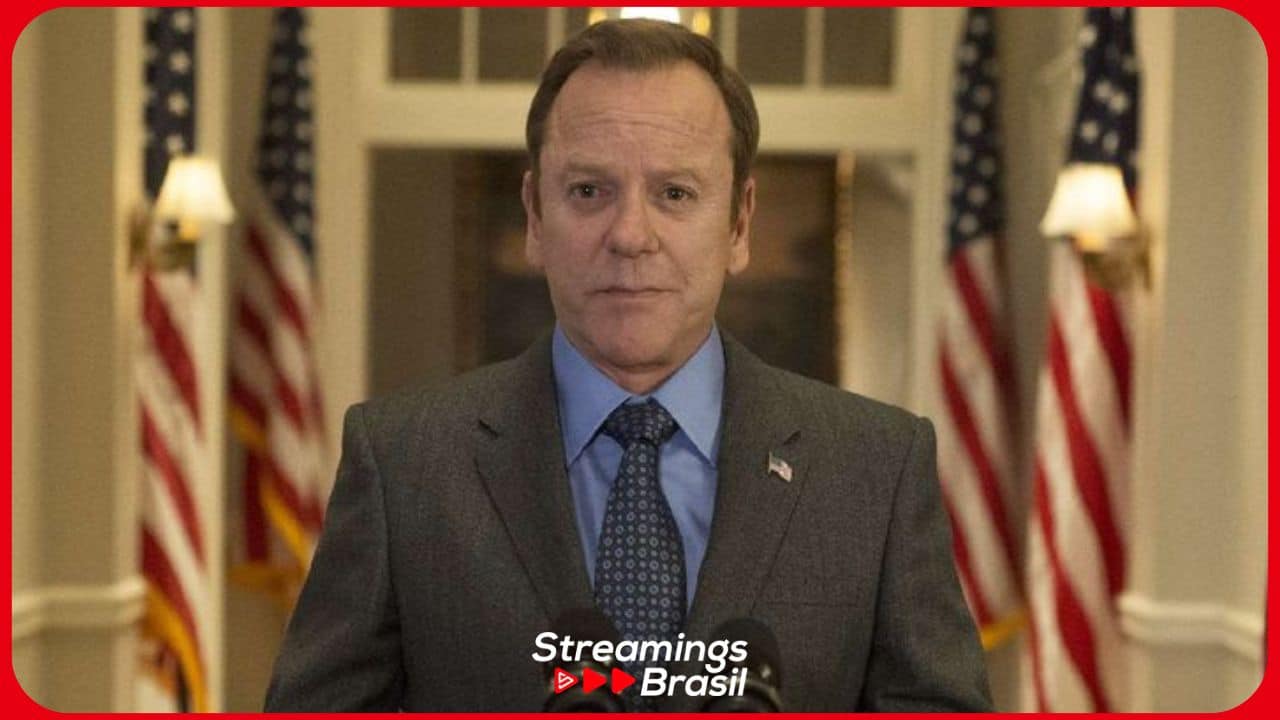 The history of Designated Survivor boils down to a terrorist attack that kills the American president and other members of his cabinet. From that event, it was decreed who would be the Designated Survivor, term is used to refer to the politician who would occupy the presidency. That person is Tom Kirkman. Even if he is, someone with little influence in the government, Kirkman, needs to prove that he has the capacity to assume the position.
Designated Survivor was written by David Guggenheim and aired on ABC from September 2016 until May 2018. Netflix has fed all fans of the series, when he bought it, after its cancellation by ABC. Thus, the series had two seasons on the American network before its closure.
The last season of the series showed President Kirkman, played by Kiefer Sutherland, exploring the theme of election campaigns, debates and the fake news scandal. Plus, promising to be more current than ever. All seasons are available in the Netflix catalogue.
the cancellation of Designated Survivor
The acquisition of the series came as a surprise to fans. Sutherland exclusively said in an interview with Digital Spy that he was quite optimistic about the return of Designated Survivor. In turn, executive producer Mark Gordon expressed the happiness of the series to be rescued:
"Netflix's continuation of Designated Survivor is a win-win for all involved."
But after just one season, Netflix decided to shut down Designated Survivor. In a statement, the service announced:
"We are proud to have offered fans a third season of the series and will continue to take all three seasons for years to come. We are especially grateful to star and executive producer Kiefer Sutherland, who brought passion, dedication and an unforgettable performance as President Kirkman."
Designated Survivor was well received by critics
Designated Survivor in turn, it held up well in Netflix's most watched rankings for quite some time. In addition, it was well received by critics. Even so, Netflix decided to end the series. It was not revealed how many people watched the series.
However, in an interview with Scala Radio, Simon Mayo said that the view number was not a central issue.
"I don't think the fourth season of the show, will happen. We had an amazing experience with Netflix and a kind of freedom that was wonderful. But the reality is, because the contracts were so complicated and different from network television to Netflix. They didn't hire many of the actors who were on the show and they took other jobs. I don't blame them for a second for that. So I think doing a fourth season would be very complicated and difficult… I think it's time for all of us to find something new to do."
However, Netflix has neither confirmed nor denied the contract remarks. According to Deadline, Netflix and Entertainment One have signed a one-year contract with the cast of Designated Survivor. That is, it would only take them until the end of the 3rd season.
In the publication, there was also information that Kal Penn, who played White House communications director Seth Wright, had already committed to other projects. Among them, the CBS series Clarice.
The hope of a new season

Image: Disclosure/Netflix
In a way, the will to continue producing a new season of the series existed. Benjamin Charles Watson, who played White House digital officer Dontae Evans, spoke about the hope he had for his return. Also, what was he expecting about future chapters. To Digital Spy, the actor stated:
"I am very, very optimistic. The series will be back… I feel like we will have one. There are so many questions that need answers. I expect! My optimism is high, but you never know." I would like to have the ability to explore more details of the White House and how my character can grow up having a job in the White House.
Unfortunately, several open points, which will never be answered, were left by the series. Finally, Watson stated that he would like Designated Survivorexplore more LGBT and black people issues in America.
"I want to explore a lot of those things in the show. I think it's so vital because I don't see it being done a lot. I definitely want to address more of these questions."
Unfortunately, it doesn't look like Watson will be getting her wish. Since its cancellation was announced, we've never heard of a possible return of Designated Survivor.
You will certainly like it too:>Teen Wolf will have a continuation with Wolf Pack: Meet the series
By the way, be sure to follow Streamings Brasil, so you don't miss anything about the series.