Conchi, Ortega Cano's sister, confronts Ana María Aldón: 'For whatever reason, you haven't liked me'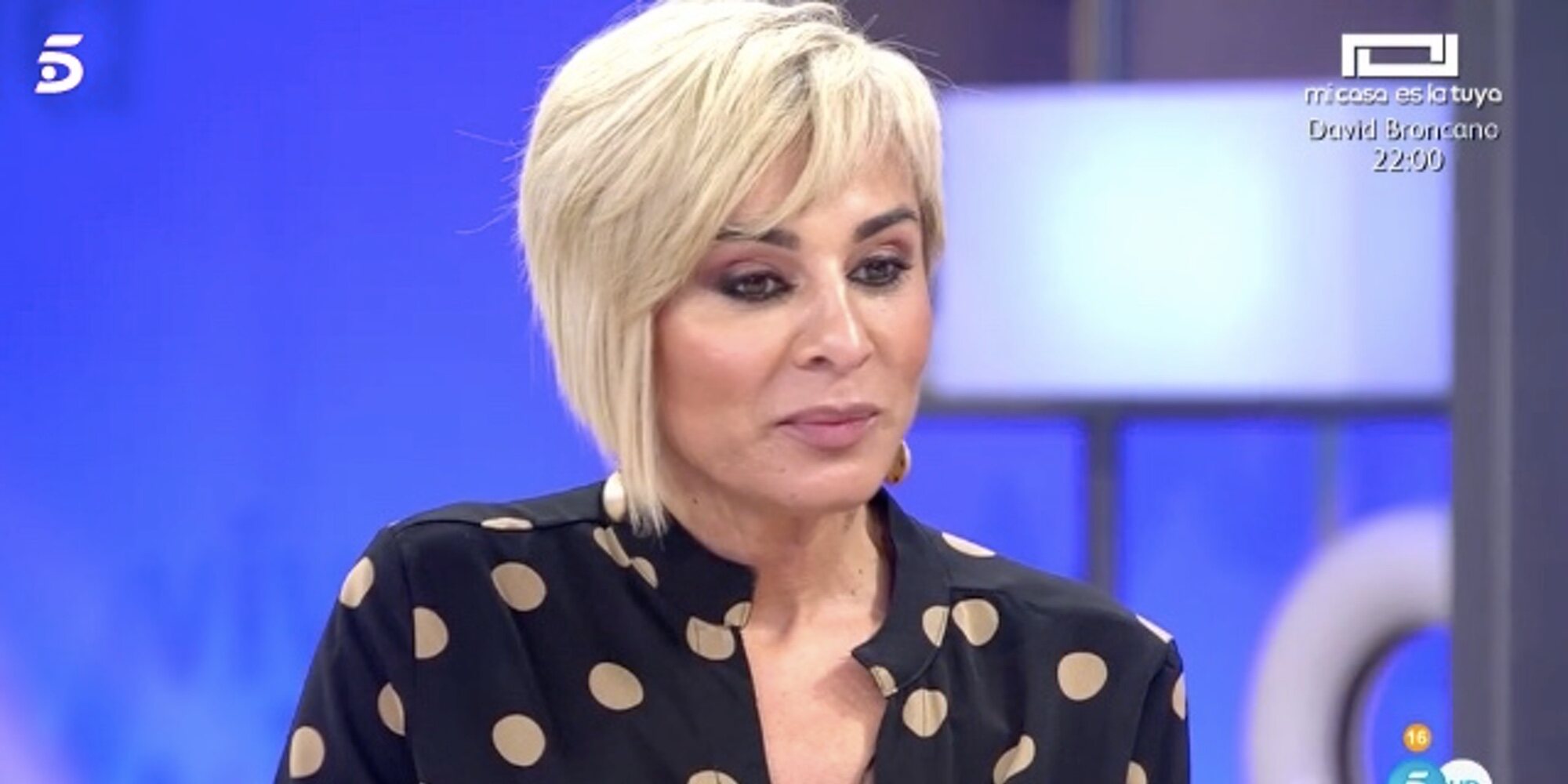 Ana María Aldón began the afternoon on 'Viva la vida' with a broad smile and happy to have resolved her little crisis with José Ortega Cano. The collaborator has made reference to the issue that there is some part of her husband's family that harms so that things do not go well and also to what Gloria Camila and Rocío Flores had said about the situation: "With Gloria I have a more close, that we do not live in the same house, but I have a good relationship. With Rocío Flores I have had the same relationship as I have always had, when she comes home I greet her with great respect, darling, and I stay in my house and she in hers ".
Shortly after, a call entered 'Viva la vida' and it was from Conchi, Ortega Cano's sister, very angry: "I want to make it clear that I wish my brother all the best. My brother doesn't tell anyone anything. When he met Ana María, it gave me so much joy… What have I done wrong, if I haven't been to my brother's house for four years. I only needed to give birth to Ortega Cano. May my name always be there It doesn't seem right to me. The only thing I've done wrong is what I said that time. I would have asked her forgiveness when she came back from 'Survivors'. Please, I ask. If I've done something wrong, it's been that word I said. "
Ana Maria Aldon | Photo: telecinco.es
Ana María Aldón assured that she had not attached importance to that word in itself and Conchi continued: "I know I said it wrong. I know that word is said more in your land." The collaborator did not understand what she was saying but she insisted that she had not taken that word into account. The subject of Sergi Ferré, who usually gives information about Conchi in relation to Ana María, has quickly come up, and the bullfighter's sister said: "Lie. The only friendship I have is when his mother comes from Barcelona who comes to the hairdresser our".
Ana María Aldón pointed out: "There is a person named Sergi who claims to be your friend and says that you tell him everything, that you showed him the letters. The last thing was that you had called me I don't know how many times and that I didn't I had picked up the phone. That same afternoon they accused me of not picking up the phone, when I didn't have a single call. I don't understand why, I had seen you in the hospital, I had given you two kisses". Conchi pointed out that she did not know Sergi for all that and added: "For whatever reason, you have not liked me, neither me nor my family."
family showdown
Ana María Aldón was looking forward to asking what was happening: "Maybe it's time for them to tell me what I've done to deserve so much rubbish they throw at me." Conchi assured that she did not speak of Ana María with anyone and asked that they not name her in the program: "I have treated Conchi with the utmost respect and if not there is only one thing that she can tell me that she has looked at badly" .
The bullfighter's sister assured that what she wanted was for him to get along with Ortega Cano and for them to be happy, but she reproached him for never having called him to go to his house: "Have you come to tell me to go to your son's birthday ?", and Ana María said: "No, because that's what your brother is for, who is his son. My brother the man does not speak so as not to offend." Conchi brought up another problem: "Do you have a good relationship with my brother Paco and my sister-in-law Justi?"
Ana María Aldón, disconcerted | Photo: telecinco.es
Ana María could not believe what she was hearing and assured that she had no problem with them: "Well, give me the guidelines on how to be with the family." The collaborator took the opportunity to ask: "Should I forbid your brother to talk to you? Because it is an accusation that hurts me", to which Conchi replied: "And who says that. In the event, when one wants to do something He does it and I have never said that it seems bad to you. Nothing else was missing. I have never said that. "
Once the conversation was over, Ana María Aldón could not hold back her tears and said the following: "I'm at a point where I don't know where it's going to come out. Tell me what I'm telling you The problem is that I'm getting in the way, I think that's the problem, because I don't interfere in anyone's life. I don't tell anyone what they have, what they do, with whom or anything, I just live my life with myself. husband and my son. I don't interfere in anyone's life. I didn't come into the world to satisfy the needs of others".