Cobra Kai Season 4 Release Date, Cast & Every Important Update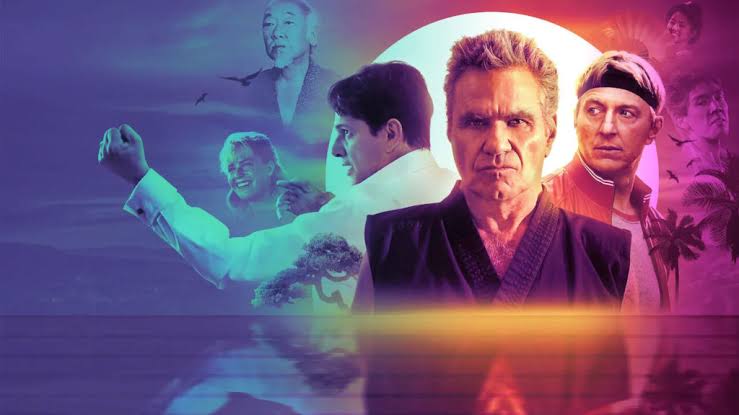 Who knew that one could pick up the antagonist from a famous movie, develop a story, and build an entire story out of it? Well, looks like the creators of Cobra Kai did. With Season 4's filming wrapped up, our excitement knows no bounds to see the familiar headbands (and heads) once again.
Let's Recap
Season 3 ended with big promises and an exciting finale. As Johnny and Daniel get to know that LaRusso's house had been assaulted, a fight ensues between Johnny and Kreese. Daniel targets pressure points and makes Kreese's body go numb. Kreese, towards the end, puts a proposition that the losing dojo at the upcoming All Valley tournament will have to disband.
As Kreese is heard calling a secret person for help, Daniel and Johnny teach a combined batch of Miyagi-Do and Eagle Fang students.
Expected Cast and Release Date
According to Netflix, Cobra Kai Season 4 will drop in Q4 2022. However, with Season 3 that had dropped on New Year's Day, Season 4 will probably air towards late December, 2022.
Daniel LaRusso (Ralph Macchio) and Johnny Lawrence (William Zabka), the classic foes from the first Karate Kid movie, will definitely be there. Miguel, Robby, Hawk, and Sam will be accompanied by new characters played by Oona O'Brien and Dupree Young. Terry Silver (Thomas Ian Griffith) will return to play the bad guy.
Expected Fan Plot Line
The entire finale will be based around the events of the U18 All Valley Karate Tournament. Johnny and Daniel will be put against Kreese. Stakes are high as the losing dojo will disband.
While Hawk is one of the good guys now, Robby seems to have accepted the dark side. The secret help that Kreese seeked will be an exciting revelation.
Synopsis
Ever since Season 1, from its YouTube Premium days, Cobra Kai has been one of the fan-favorites. The ever-changing power equations, deceits and loyalties, friendships and animosity, it's really entertaining. When entertainment incites emotions, nothing can be better.