Chanel achieves third place for Spain in Eurovision 2022 with the highest score in history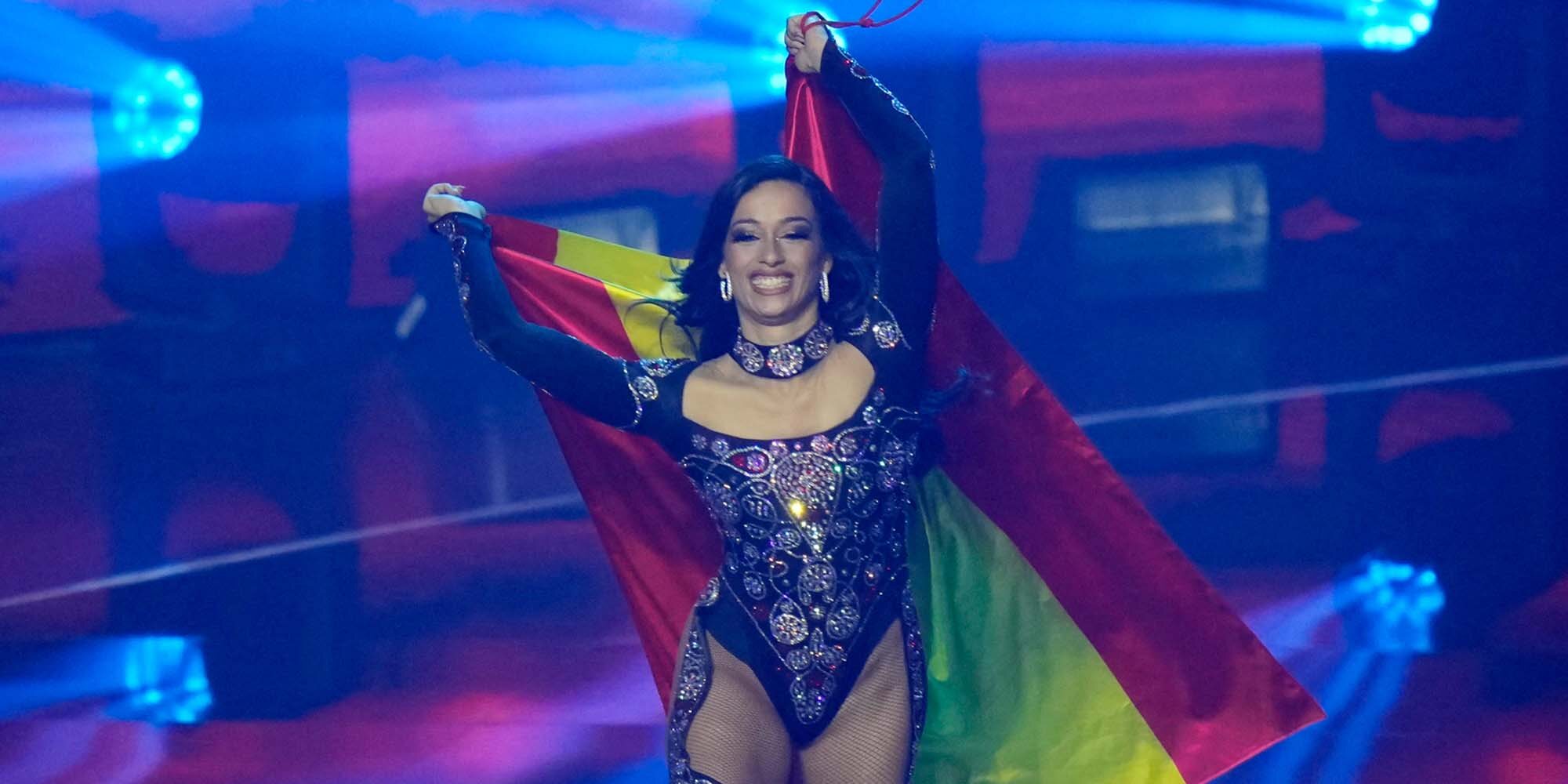 Spain makes history. Spain could not be more proud. And it is that, for the first time in many years, our country has achieved a third place in Eurovision. And the person responsible for such success has been nothing more and nothing less than Chanel Terrero, the Catalan actress and singer who won the Benidorm Fest with her song 'SloMo', and her entire dance team.
And it is precisely the dance that has been the main element of a staging that, at the end of the performance, has unleashed cheers and applause both from the public present and through social networks. Once the voting began, Chanel herself and the Spanish viewers were stunned to discover that the professional juries from countries such as San Marino, Malta, Portugal, Ireland or Australia gave 12 points to the 'SloMo' singer.
Chanel and the rest of the Spanish delegation exultant after receiving 12 points from San Marino/Photo: RTVE
Without a doubt, this has been the best result of a Spanish representative in the Eurovision contest in recent years, since since 2010 the highest position in the classification was held by Ruth Lorenzo, who finished tenth. But it is that, in the case of Chanel, another record has been broken: that of the score. And it is that the Spanish delegation has achieved 231 points among the professional juries and then already 228 in the televote, which has made it not only one of the most voted candidacies of the night, but also the highest score ever received by Spain to throughout the history of the contest.
This has been his performance
Chanel Terrero and her dance team, made up of Josh Huerta, María Pérez, Exon Arcos, Raquel Caurín and Pol Soto, have performed in the tenth position. With the sound of heels approaching and sounds of trumpet, Chanel appeared on stage shouting: "Let's go". Thus began a performance in which lighting played an important role with which she left the Pala Alpitour in Turin, where the 66th edition of Eurovision was held, to a standing ovation.