Carnival Row Season 2 Release Date, Cast and Plot Line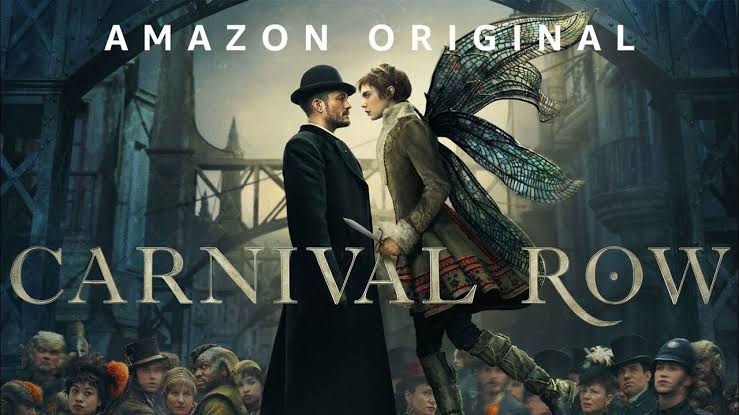 Carnival Row was one of the most anticipated shows of 2019. With an amazing plot and mind-blowing cast, the show was loved by many. After more than a year, Carnival Row is back with Season 2 and we just can't wait.
Let's Recap
Based on the steampunk/urban fantasy genre, Carnival Row is set in a world where humans have annexed the lands of magical creatures, making them flee to human lands and seeking refuge.
The story revolves around various themes of gruesome murders, thirst for power, tough love, and attempts at coexistence of two different kinds of lives – humans and mythical beings.
Expected Release Date
Although the shooting of Season 2 got completed, the release was delayed because of the pandemic. Early speculations said that we could expect it by July, 2022 but post-production takes time, especially when it's something as graphics-intensive as Carnival Row. Therefore, we'd be lucky to see it by August-September, although it's more likely to arrive towards the end of 2022 or early 2022.
Expected Cast
The lead actors will return to their characters once again. Orlando Bloom (Philo), Cara Delevigne (Vignette), Simon McBurney (Runyon), David Gyasi (Agreus), Tamzin Merchant (Imogen), and Karla Crome (Tourmaline) will be back. Arty Froushan (Jonah Breakspear), Andrew Gower (Ezra), and Caroline Ford (Sophie) will be back as well.
Travis Beacham, one of the creators, reportedly faced creative differences and left the production. Marc Guggenheim, Season 1's showrunner, has been replaced by Erik Oleson, from Daredevil Season 3, owing to the former's busy schedule.
Expected Plot Line
Things will only get more intense following the aftermath of Season 1. The city now has strict borders to keep the mythical creatures at bay from humans. Philo and Vignette will have to bear the consequences of this, being stuck in the Fae zone.
Imogen-Agreus' love story will be put to test as they fight everyone on their way. With Jonah and Sophie swearing allegiance to one another, no mythical creature is safe.
Synopsis
Season 2 will certainly be engrossing, possibly even more than Season 1. Everything that Season 1 will probably grow two-fold. After all, you can't possibly go wrong with Cara Delevingne and Orlando Bloom in one movie.