Caritas serves thousands of needy Venezuelans every week in this diocese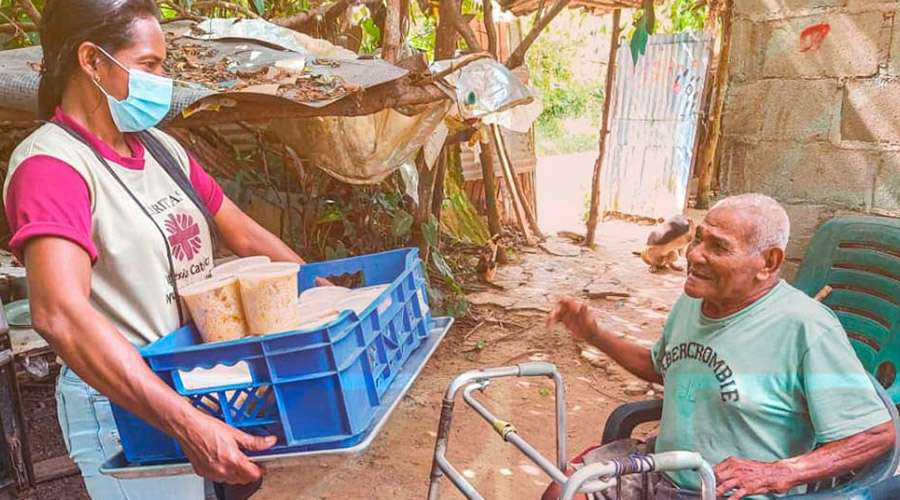 Cáritas from the Diocese of Carora, in the north of Venezuela, serves more than a thousand children, the elderly and indigent each week, providing them with food through the so-called "solidarity pots", as well as other types of help with its social programs.
On Fridays and Saturdays, generally, from very early in the morning, vulnerable people visit and are cared for in various parishes and in the San Juan Bautista Cathedral in Carora.
"In addition to delivering food, we want them to feel accompanied, assisted. On occasions, medical and hairdressing sessions are also held; each parish organizes the activities required by the most needy of our communities", said Fr. Ramón Barrios, director of Caritas of the Diocese of Carora.
Another activity carried out by the parishes is visiting the sick in hospitals and prisoners.
Some parishes, such as the Nuestra Señora del Carmen church in Carora, carry out social programs such as "Ángeles de la Calle", serving approximately 250 children from the most vulnerable sectors.
Finally, this same parish offers a "solidarity basket" –with basic food products– to various families of the parish community. This action is carried out with the help of the faithful, who contribute an item for the basket, and diocesan caritas, which contributes 24 bags.
The work of Caritas in the Diocese of Carora did not stop with the COVID-19 pandemic, even in the most critical moments.