Call of Duty: Warzone – Season 5, everything you need to know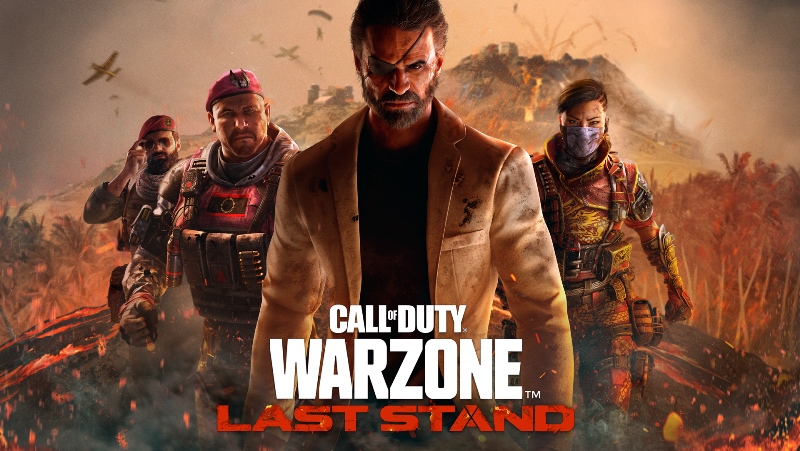 Call of Duty has always been one of the most famous videogame sagas of all time, with over 520 million players worldwide and sales that over the course of about twenty years have exceeded $ 15 billion. Composed of 18 official chapters, including 2 remastered editions, and several spin-offs, COD is undoubtedly an essential series for lovers of the genre first person shooter. With the first chapter published in 2003, new rules and standards were established for both this genre and its peers. On the other hand, it stands out among the most recent titles Call of Duty Modern Warfarefourth installment of this spin-off saga, which was later released as the popular expansion Call of Duty: Warzonetoday reached the Season 5.
As noted, Warzone offers players new multiplayer combat possibilities, as well as additional game modes. Like its peers, this game too has received generally positive reviews from critics, with the maps receiving specific praise for the variety and game possibilities it offers. Over the years, then, Seasons have been released, in which new content and game modes can be found. These days has now been announced what is referred to as the last Season of Warzone and Vanguard, that is SurvivalSeason 5 whose original name is Last Stand.
Also in this case there are several innovations introduced by this new season, which therefore promises to be the grand finale for a game particularly appreciated and celebrated by all fans of the saga. While you wait Call of Duty: Modern Warfare IIoutgoing on October 28the fifth season of Warzone and Vanguard will therefore be a great way to greet one of the most iconic chapters of the saga. Before embarking on this new adventure, here is everything you need to know about it, from exit date to the innovations introduced by this Season 5.
Call of Duty: Warzone – Season 5: the release date for download
Season Survival is available to players starting in August 24, 2022. As known, Warzone is available for consoles PlayStation 4, PlayStation 5, Xbox One, Xbox Series X / S And Microsoft Windows PC. Being a free stand-alone DLC, the game does not require any payment to be used, so just download it to start playing it. Similarly, to get the new season just download it directly from the official website of CoD.
Call of Duty: Warzone – Season 5: maps, new weapons and much more
In Warzone Season 5, Call of Duty's most infamous antagonists come together to create an epic finale, featuring plenty of new free content. The player can therefore choose to be on the good side or play the role of one of the four greatest antagonists in the history of Call of Duty: the charismatic Raul Menendez; he brutal Khaled Al-Asad; Gabriel T. Rorkevictim of brainwashing, or the ruthless Seraph "Red Orchid". In addition, with Survival, there are important updates for all three game experiences. As for Warzone, at Peak, on Caldera, it will be possible to cause chaos or defend the island from sabotage. In Multiplayer, you can instead launch yourself in two new frenetic maps, Beheaded And Fortress. In Zombies, on the other hand, he continues the saga of the Dark Aether by facing Kortifex the Immortal in the final round of Vanguard, "The Archon".
As for the two new maps, Beheaded And Fortressthe first is a Times Square marked by war. A map specially designed for fast action. Here you can fight under the neon lights outside the famous buildings of the Big Apple or take a stand in the fallen head of Liberty, run into its arms and dart into the subway to defeat your enemies. In the second, on the other hand, it is medium in size with narrow interior spaces and with access to the roof that guarantees positions of power. You will be able to fight in a maritime cemetery whose desert landscape is dotted with shipwrecks. The fortress's design includes an old ship inside, thus creating a varied landscape that the wisest operators can use to their advantage.
The game also offers five new weaponstwo of which are available in Battle Pass. The first of these is EX1a very effective long-range energy rifle whose reload period is however considerable. Then there is the RA 225a light SMG that boasts a high rate of fire, great for close quarters. The Revolver Valois is a combination of a knife and a revolver, which can be achieved with 15 melee kills during the multiplayer mode or a thousand kills during the zombie mode. Assault Rifles will then become available during the mid-season update BP50 And Lienna 57. These are just some of the announcements made to date regarding this Season 5, which will certainly be enriched with further exciting news over time.
Call of Duty: Warzone – Season 5: Survival Trailer
Source: Callofduty