Burglar Enters Inside a Manhattan Home, Captured in CCTV Footage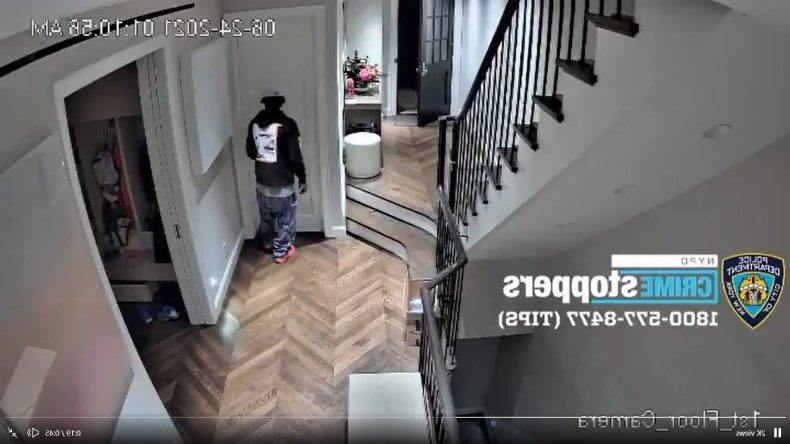 The New York Police Department has released CCTV footage of a burglary incident in Manhattan. A man is seen stepping inside a woman's house late at night and roaming around here and there. The burglar was wandering around in the house and the owner had no clue about it.
The CCTV Footage
In the CCTV footage, a man is seen sneaking inside a woman's house. He wanders around here and there in the corridor and checks each and every room. However, the strange part is that the woman and burglar had no contact with each other all this time.
Besides that, he took away a MacBook computer worth $2,400 with him. The incident occurred around 1:05 AM on June 24. A man wearing a black hoodie, a mask, and a baseball cap is seen in the CCTV footage. However, Crime Stoppers shared the video and the NYPD caught a trace of it.
How did the Woman Come to Know About the Burglary? 
The 45-year-old woman resides at a private residence in the vicinity of Central Park West and West 89 Street in the Upper West Side of New York City. She noticed that her laptop is missing and immediately checked the CCTV footage. Henceforth, she came to know about the whole burglary. Most probably, the man manipulated the lock on the main door and sneaked inside. Henceforth, she called the cops immediately.
Crime Stoppers is offering $3,500 as a reward for anyone who provides any information about the burglary. Therefore, anyone who knows anything about the incident; is asked to contact the New York Police Department as soon as possible.