Bishop explains the reasons for his unexpected resignation in Ecuador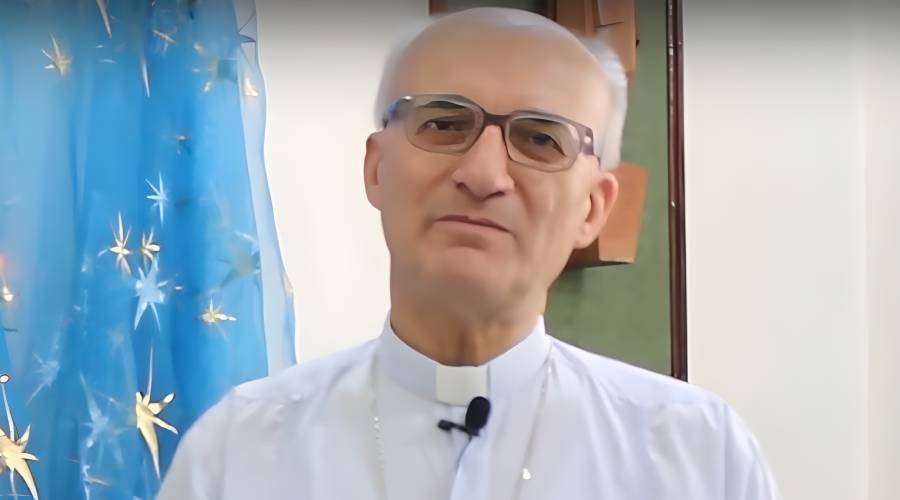 The current Bishop Emeritus of Daule (Ecuador), Msgr. Giovanni Battista Piccioli, explained in a letter the reasons that led him to resign from the position even before taking canonical possession.
In his letter, addressed to the Ecuadorian bishops and clergy, to which ACI Prensa had access, Msgr. Piccioli, 64, said that "I was forced to resign because I will not be able to take office for health reasons or for all which implies the performance and the tasks required of this new Diocese".
"Also, given this decision, I foresee not hindering the proper functioning of its work in its first steps and I believe that my resolution will be beneficial for both parties," he said.
Bishop Giovanni Battista Piccioli, born in Erbusco (Italy) on July 10, 1957, received Ecuadorian nationality in 2016, after more than two decades of pastoral work in the country.
Three years earlier, on October 26, 2013, Pope Francis had appointed him Auxiliary Bishop of Guayaquil.
On February 2 of this year, Pope Francis erected the new Diocese of Daule, with territory that until then had belonged to the Archdiocese of Guayaquil, and appointed Msgr. Piccioli as its first bishop.
However, a little over a month after the appointment, on March 17 the Holy See Press Office reported that Pope Francis had accepted the resignation of Bishop Giovanni Battista Piccioli.
The Holy Father also appointed the Archbishop of Guayaquil, Msgr. Luis Gerardo Cabrera Herrera, as Apostolic Administrator.
Neither the Vatican nor the Ecuadorian Episcopal Conference indicated at that time the reason for the resignation.
Bishops are required to submit their resignation to the pope at age 75, as established by canon 401 of the Code of Canon Law, the law of the Church. If they do it before, there must be a serious reason, which is usually for health reasons.
In his letter, the now Bishop Emeritus of Daule indicated that "on January 19 I manifested to His Holiness Pope Francis, his generosity and my unworthiness to be elected first bishop of the erected diocese of Daule."
"Again I addressed the Pope, on February 14, after an attentive and prayerful reconsideration, requesting my resignation from the pastoral government of the new diocese, which was accepted," he said.
The Prelate apologized "for all the expectations that my election generated and today I cannot fulfill. I am very aware of what this situation implies."
"I only hope for understanding on your part and willing acceptance of this resolution for the sake of my health and the well-being of all of you," he said.
"Know of my high esteem that I have for you and I appreciate your support, encouragement and the many opportunities you gave me to continue exercising my ministry and task.
I place myself at your service in whatever way I can humbly help you," he added.
At the end of his letter, Msgr. Piccioli stated that "I would like to continue working in the Archdiocese of Guayaquil, and in whatever Msgr. Luis (Cabrera) sees fit, I put myself at your service."