Belén Esteban suffers a fall in 'Sálvame' and breaks her tibia and fibula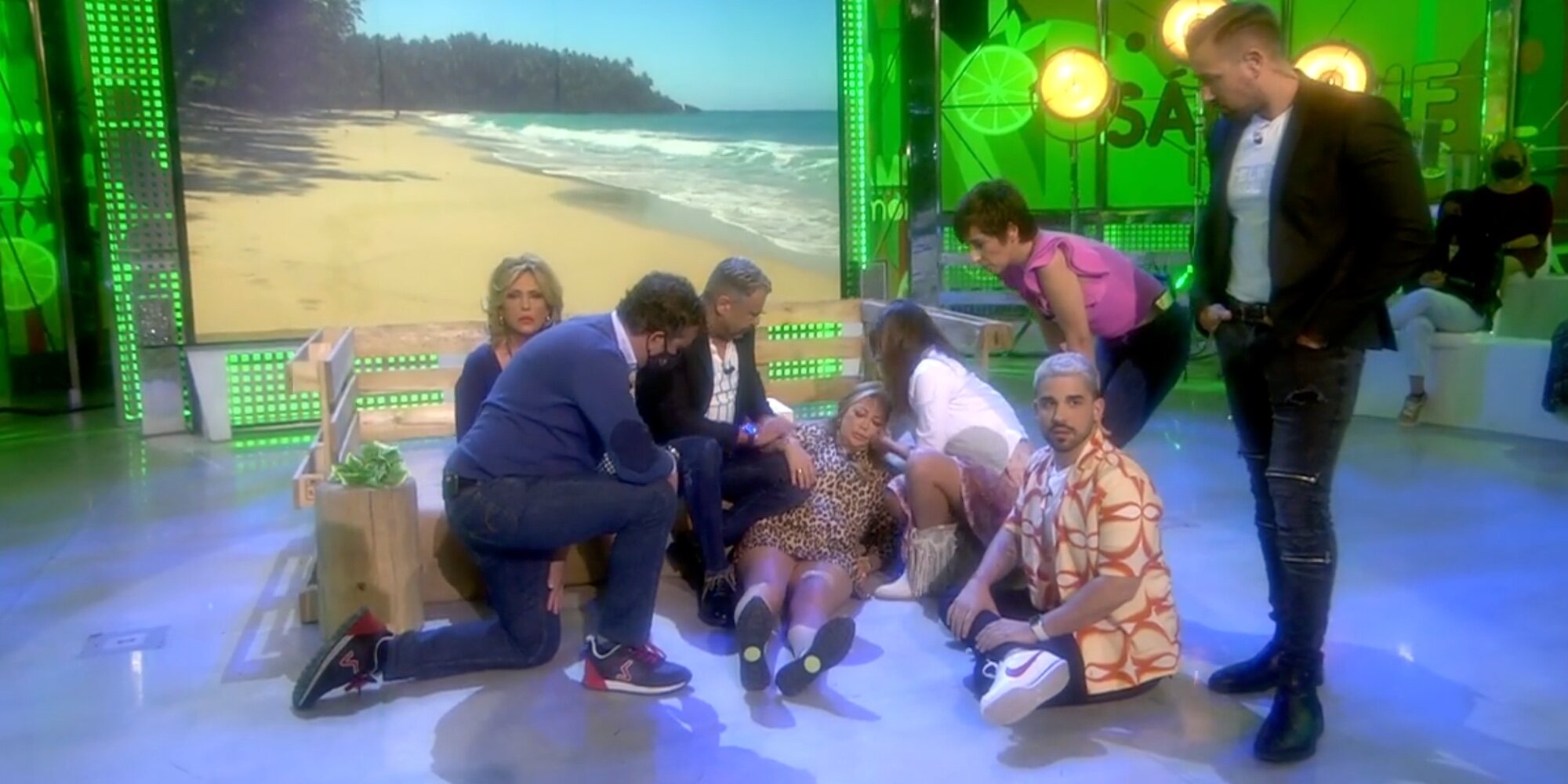 Belén Esteban had no idea of ​​the afternoon that awaited her in 'Sálvame'. The afternoon program has got to work on everything related to 'Survivors' and, just as they have set up a palapa to comment on everything that happens in the program, they have decided to put the collaborators to do tests. Already in his day we saw them hanging from a scaffold and today it was on the set where they had to hang from a bar.
The collaborators had to hang from a metal bar with both arms to see who could endure the most and Lydia Lozano and Belén Esteban have faced the test together. The collaborators had to hang themselves by climbing onto a small wooden loft to later be moved forward and left like that with their feet dangling, waiting to see who would fall first and how long it would take them to do so.
Drama in 'Save me': Belén Esteban falls and injures her ankle doing a test #yoveosalvame pic.twitter.com/QpX42PtMtP

? Tele tweets (@teletuits) April 25, 2022
Well, it has been to push the bar forward and Belén Esteban has slipped plummeting to the ground, because he has not remained standing, but has ended up on the ground to the fright of his companions. The collaborator could only be heard saying: "The ankle, the ankle", with a voice that made it very clear that she was hurting a lot and that something had happened.
Cared for by doctors
Her colleagues have turned to her while the medical team has entered the set while Belén Esteban was heard saying all the time: "I've broken my ankle." Her colleagues kept telling her to calm down and breathe, because the collaborator kept saying that she had broken her ankle while she was lying on the ground in the center of the set.
The doctors have entered and, after making some initial checks, they have had to take her away to see what had happened to her. Without a doubt, it has been an unsuccessful test in which they have not considered that if he fell he could hurt himself, as has been the case. We will have to wait to see what has happened to her and if, finally, she has broken her ankle or has been left with a dislocation.
Broken tibia and fibula
Shortly after, from 'Sálvame', they made it known that the result of the accident had really ended with a broken tibia and fibula. This will imply for Belén Esteban that she will have to rest between 6 and 8 weeks and she could even have to undergo surgery to fully recover from the injury.