Atypical Season 4 Release Date, Cast & Plotline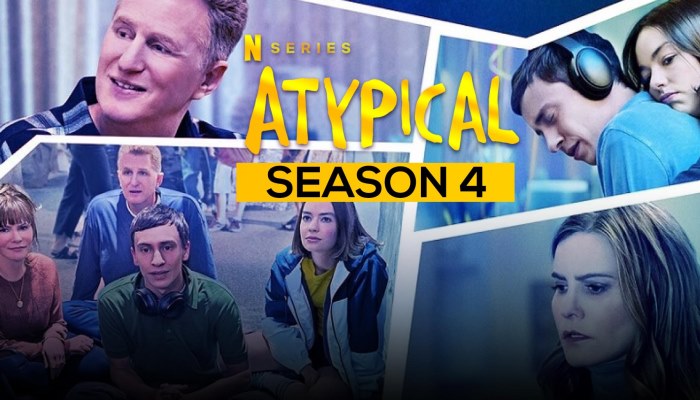 It hurts to see beloved Netflix originals getting canceled for various reasons. At times of uncertainty, not knowing if a show will see another season, it's indeed relieving to see Atypical appearing with another season.
Sneak Peek into the Past
Atypical Season 1 introduced the viewers to Sam Gardner, played by Keir Gilchrist, an 18-year-old autistic young man. The show beautifully depicts how Sam builds up human relationships, bonds with others, and gets out of the comforts of his home. While Sam sets out on his journey, his family struggles with the changes in their personal lives. The comedy-drama explores the one recurring question: what is normalcy?
What can the Fans Expect from Season 4?
Season 4 would welcome viewers back to the Gardner family. Sam attempts the "roomie life" with Zahid while the friends-to-roommates arc is explored. He also faces trouble at the university. Apart from Sam, the life and struggles of Casey will be explored, too, as she faces academic pressure plus her love life with Izzie. Finally, Elsa and Doug would put their differences aside. Being the last season of the show, it's obvious the stories will be wrapped up in a satisfying ending (hopefully), leaving behind rumors that will be told for years.
Will There Be a Season 5?
So, the question that everyone is pondering upon – will there be a season 5? Sadly, the answer is no. The Atypical team and Netflix confirmed that Season 4 was going to be the final installment. However, that doesn't mean the show won't be the light of day ever. One can always hope for a reboot, perhaps a spinoff.
Synopsis
Atypical, which has engaged fans for almost four years now, promised a satisfying finale. It's sure to leave fans with bittersweet memories and a flurry of emotions that'll be cherished forever.