Apple TV+ Shantaram Series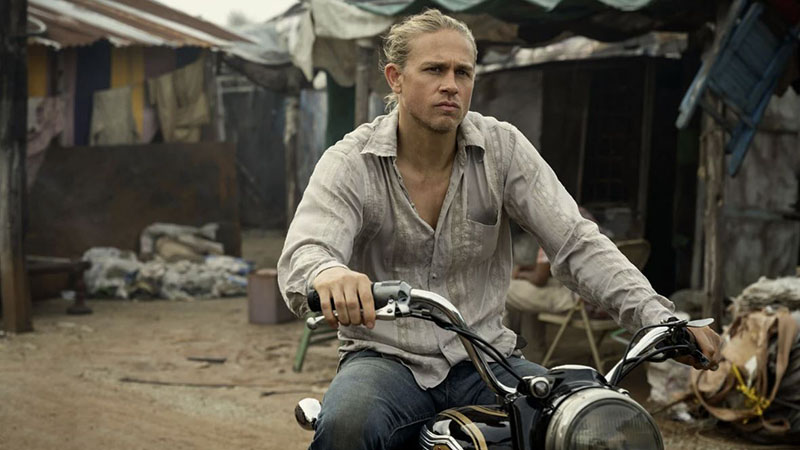 Shantaram: Charlie Hunnam's New Series
If last week we talked about the fourth season of Mayans, the Sons of Anarchy spinoff biker series, today we talk about the return to the series of charlie hunnamthe Jax Teller from Sons of Anarchy.
Hunnam, at 42 years old, returns in style with the platform that is doing things best in the cathodic world, AppleTV+. It would be good for Mayans to have a character as iconic as Jax Teller.
The Shantaram series will premiere on October 14 worldwide and will consist of twelve episodes.
AppleTV+ It has been betting very strongly on its streaming platform for a few months, improving what it was missing: the expansion of its catalog.
Right now, whatever they are new releases of Apple TV + It must be taken into account, since it counts its fictions by successes. All with an unmistakable seal of quality, the house brand.
The shantaram series It will be released on October 14 worldwide and will consist of twelve episodes. The same Friday (usual day of the chain) we will be able to see the first three. It is based on the bestseller of the same name, written by Gregory David Roberts.
Synopsis for Shantaram
The series follows in the footsteps of a fugitive named Lin Ford (Hunnam) seeking to lose himself in vibrant and chaotic 1980s Bombay. Alone in an unfamiliar city, Lin tries not to catch up with the troubles he's running from. When he falls in love with an enigmatic and intriguing woman named Karla, Lin must choose between freedom or love and the complications that come with it.
The series will also feature the presence of some international actors, not very well known —everything must be said—: Shubham Saraf, Elektra Kilbey, Fayssal Bazzi, Luke Pasqualino, Antonia Desplat.
The showrunner position falls to Steve Lightfootwho has worked on interesting projects like the supernatural thriller Behind His Eyes (Netflix) and the interesting series about The Punisher (Netflix).
Shantaram series trailer
Photo source: Apple TV+