Antonio David and Olga Moreno reappear together in Malaga for the birthday of the former Civil Guard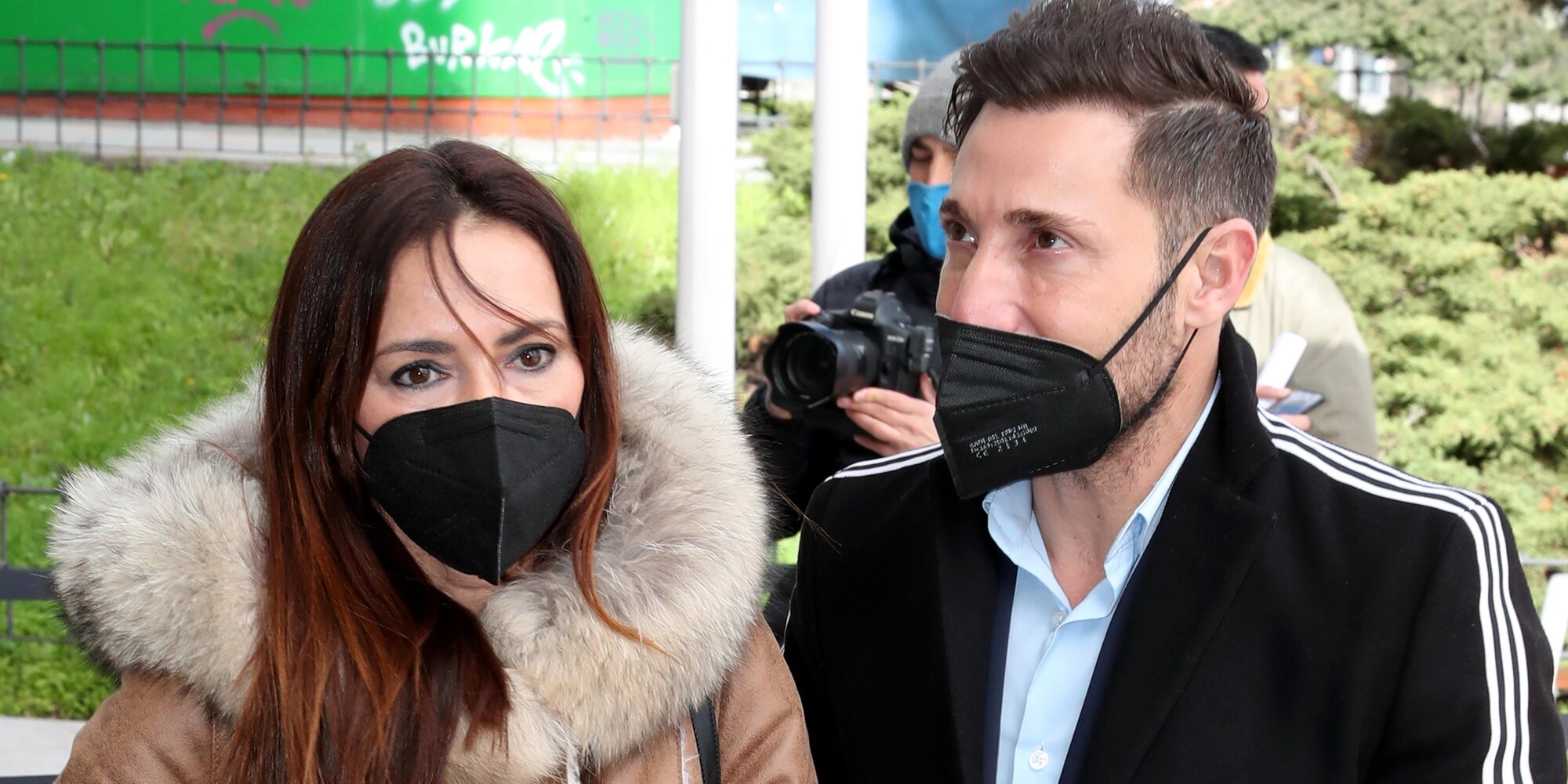 HomeTelevisionAntonio David and Olga Moreno reappear together in Malaga for the birthday of the former Civil Guard
47th BIRTHDAY
Although it was said that Olga would not attend the birthday, they have finally reappeared together and with his mother.
Things continue to get complicated in the Antonio David, Marta Riesco and Olga Moreno triangle. Barely 24 hours after the first images of the former Civil Guard were broadcast with the reporter from 'El programa de Ana Rosa' together thus confirming their reconciliation, Antonio David reappeared in Malaga on his 47th birthday accompanied by his mother and his Ex wife.
Antonio David and Olga Moreno, together in Malaga for his birthday | Photo: Telecinco.es
A totally unexpected image since, as Raquel Bollo had told in 'Viva vida' the day before, Olga Moreno was not going to make an appearance at Antonio David's birthday celebration, which was known to be celebrated in Malaga, a city where he still lives intermittently and where his three children, Rocío, David and Lola, are.
Instead, the ex-partner has been seen on the streets of Malaga showing that there is still a cordial relationship between the two. And not only that, but even Olga Moreno and her mother-in-law continue to get along very well since she was also at the meal organized for Antonio David Flores' 47th birthday.
Antonio David and Marta, happily together
These images come after the one who was a collaborator of 'Sálvame' resumed his relationship with Marta Riesco after 15 days of rupture. They did it precisely by celebrating his birthday with a romantic dinner together on April 22, the day on which the photographs were taken that the reporter later used to congratulate him on his birthday this Sunday, when Antonio David would already be in Malaga.
In addition, on Saturday morning they were also seen together and very smiling through the streets of Madrid when they went to give themselves a relaxing massage as a couple, possibly as a gift from the collaborator to her partner for her 47th birthday. And although the cameras of 'Viva la vida' captured them, she decided to promote the center they went to alone and without showing that she was there with her boyfriend.
Poll
Do you think Rocío Carrasco and her children will end up reconciling?