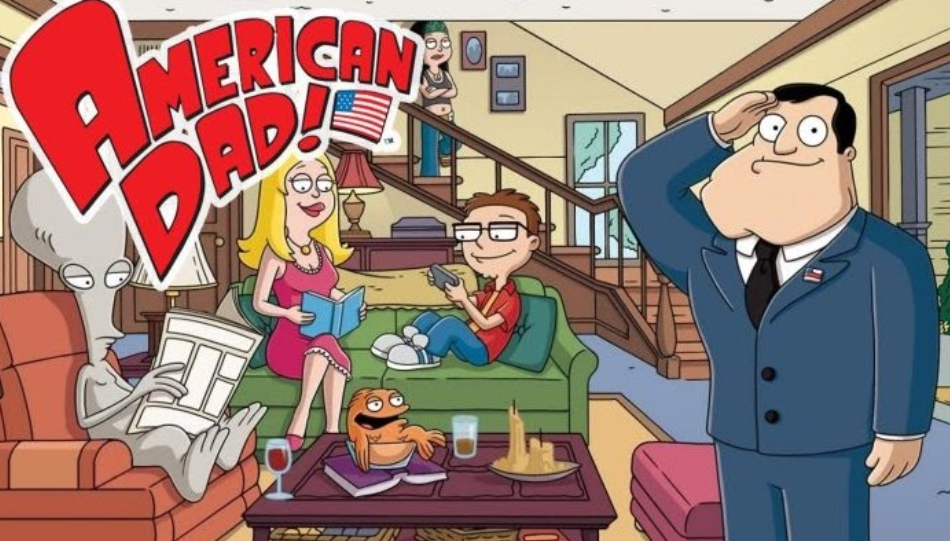 TBS' American Dad Season 16 Episode 14 is titled "Flush After Reading". However, the creators and broadcasters have released the plot synopsis and the air date of the episode. We will cover them up later in this article.
Who are the Characters in American Dad?
TBS' American Dad is a series that revolves around a middle-class Smith family who lives in a fictional community of Langley Falls, Virginia. Stan, the father, husband, and the bread earner of the family is a CIA agent.
Besides that, we have his wife, Francine, in the Smith family, a homemaker. The couple has a teenage daughter, Hayley, who is a hippie. Moreover, they have a son named Steve, who is in high school. Besides the Smith family, we have three more central characters. Jeff Fischer, Hayley's boyfriend turned husband. Klaus, the family's unusual goldfish. And we have an alien in the show, Roger.
What is the Show All About?
Mr. Stan Smith, a CIA agent, is constantly trying to save America from terrorist attacks. The Smith family consists of quirky members who have their roles to play in the show. On the other hand, Stan is ready to do anything for America and can go to the extremes of anything to save his land. The setting of the story is a middle-class family in an American community.
American Dad Season 16 Episode 14 Cast
We will see the following cast in episode 14 titled "Flush After Reading":
1. Seth MacFarlane
2. Wendy Schaal
3. Scott Grimes
4. Rachael MacFarlane
5. Dee Bradley Baker
6. Jeff Fischer
What to Expect from Episode 14 and when will it Air?
American Dad Season 16 Episode 14, "Flush After Reading", will air on Monday, July 19. Viewers can watch it on TBS and Fox at 10 PM ET/PT. Moreover, you can also watch it the next day on Hulu. In episode 14, Stan and Francine will go back in time to settle a dispute.