Amber Heard Quotes 'She is the Mom and Dad of Her Baby Girl' What's Next?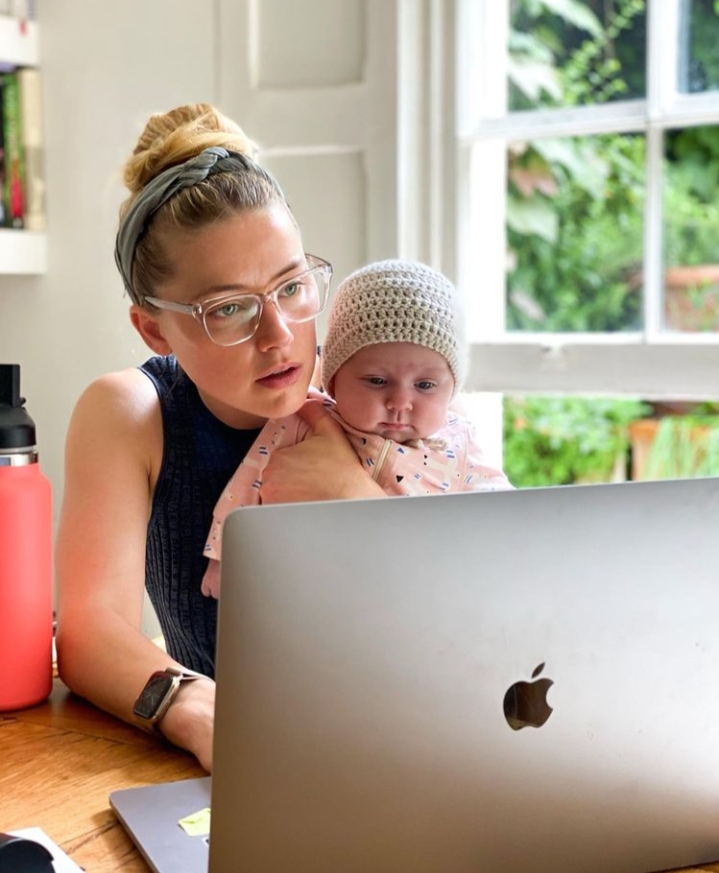 Amber Laura Heard, the ex-wife of Johnny Depp, is an actress who has appeared in films and on television in the United States. Amber earned her first big part in the horror thriller movie named "All the Boys Love Mandy Lane" after a series of some modest roles in film and television.
Amber Makes it Clear She is the Mom and Dad As Well
.
Amber Heard, the actress, has made it obvious that she is the single parent who can do it all by herself without anyone else's help. The 35-year-old actress posted a picture on Friday that showed her and her daughter, Oonagh Paige Heard, on her official Instagram account, where she has 4 million followers. In the photo, Heard was seen wearing glasses and lovingly cradling her daughter while sitting in front of a Macbook computer. Heard had a makeup-free look with a knotted band and a high bun hairstyle, and fans got a glimpse of her simple sleeveless black coloured top.
Her lovely daughter was seen wearing a knitted cap that covered her head and a cute pink overall dress. The mother-daughter duo was focused on the screen in front of them. Heard captioned the shot by adding that she was the mom and the dad, whereas her adorable daughter is the boss. She limited the comments on the post to stop the criticism she would have received after being in the constant spotlight during her high-profile divorce with Johnny Depp. The post amassed around 1,75,000 likes from Instagram users.
Heard Loves Her Adorable Daughter
According to a Hollywood news entertainment source, Heard gave birth to her daughter via surrogate in April. Paige, the star's late mother, is the name given to Heard's baby daughter. Amber is smitten by her daughter, Oonagh, who she thinks is very stunning.
She'd always wished to be a mother, and Oonagh fulfilled her wish. Heard mentioned in a statement that she was eternally grateful to have Oonagh into her life. She added that she decided to have a child four years ago after feeling it was important for her to do it on her terms. She also said that she realized now how revolutionary it is for women to consider one of the essential aspects of their lives in this way.