Alba Santana denies the inheritance of Mila Ximénez: "I want them to let me manage the sadness I have"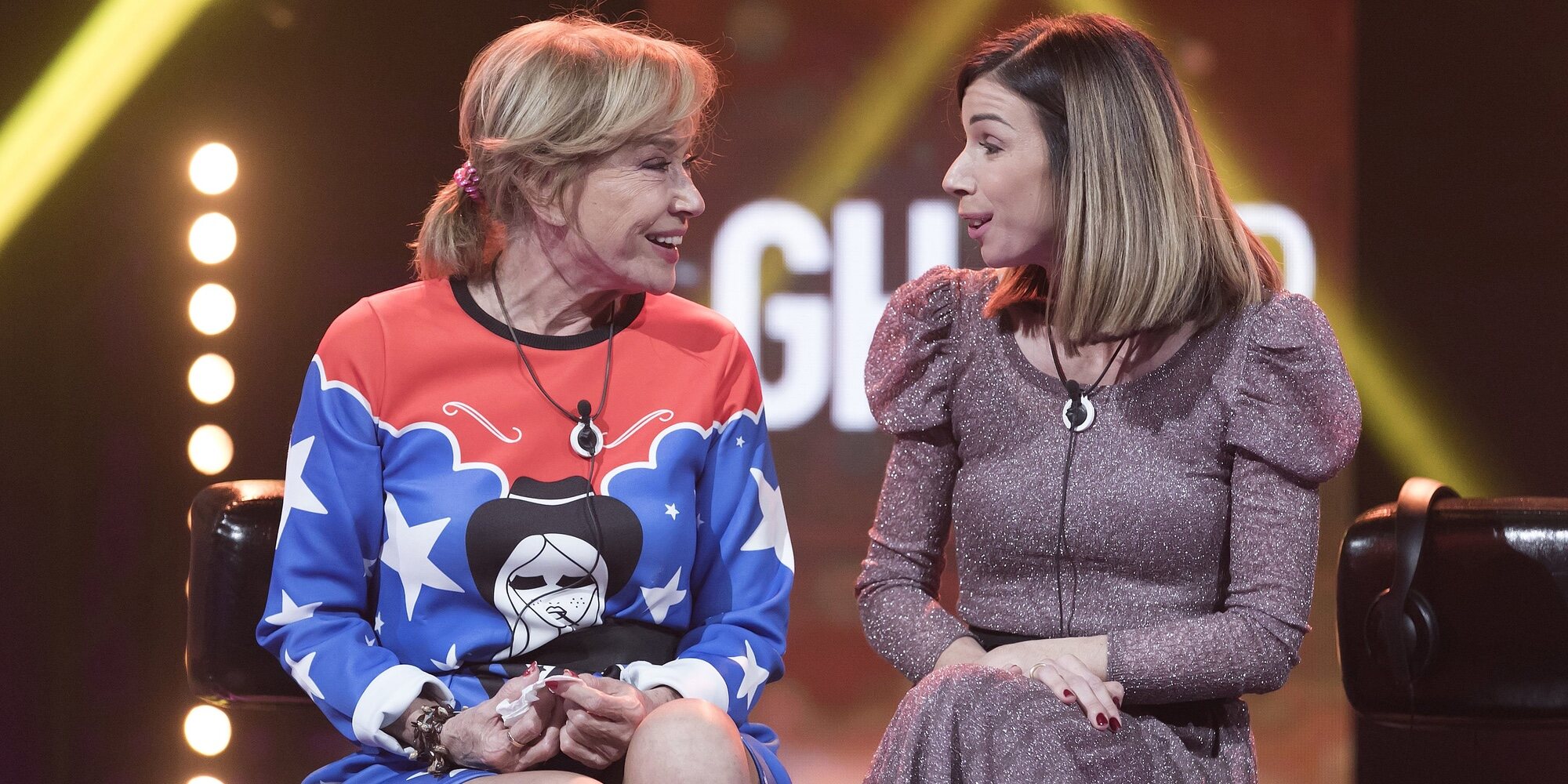 Just a few days ago, the inheritance that Mila Ximénez and Manolo Santana had left to their daughter, Alba Santana, came to light. The medium that published it was Lecturas, where Mila herself worked, so it was assumed that it was true, but nothing could be further from the truth. Alba Santana wanted to go live on 'Sálvame', the only medium she knows and where she knows they respect and love her, to ask them to let her live through pain in peace.
"Under the circumstances I'm not well, so I thank you for letting me in today and I hope that after talking with you I can be a little better. First, excuse me, I'm a little nervous, I hope you understand why I'm calling today. Since I was born I have been a person who has appeared in the press, for me it has always been a pride to be the daughter of the parents I have had. I have tried to be kind and have a good relationship with the press, "he began by saying.
However, after the publication of the alleged inheritance, Alba Santana has begun to have press pressure on her: "In recent weeks I don't know how to handle the situation. When my mother dies I speak kindly to the press, when my father Now the press has gone to the Netherlands, they have followed me, I let it go, I thought it was just a person who was not doing the right thing, but last week I found a cover in a friend's media outlet for which my mother worked. Both news are not true. Neither my father has disinherited me, nor has my mother left me that amount of money."
Alba Santana talking to Jorge Javier | Photo: telecinco.es
With a broken voice, Alba Santana continued saying: "I have the impression that next week it could be something else, they don't stop calling me on my phone, people want to know how I am, that until they get it they won't stop I want to say here in an environment where I am not going to charge anything, that I have no intention of making any statement, I simply want to try to be well with my children, my husband, my parents, who I know want to see me well, it's gone hands and I want to ask you to help me, to leave me in peace for a bit, I would like to keep the privacy I had".
"I do not want to take any legal action, I have asked them to retract. I did not expect this. Since they did it, people have not stopped calling me. I want them to let me manage the great sadness that I have of having lost my parents in a short period of time. Different media call me because many people have echoed it. As it is something that I do not know how to manage, I do not know how to do it, neither right nor wrong, I have many calls from people who want me to give statements. Right now I am in a moment in my life that although I want to serve the press well, I don't have the capacity", he explained.
A difficult pain to manage
Alba Santana has continued to confess to Jorge Javier Vázquez: "It seems to me that it is something so intimate what a father or a mother leaves a child when they die that it hurts me, it seems that my father would not have loved me. He had a very different relationship with them but I love them both, I miss them both". The presenter, with tears in her eyes, told her: "There isn't a day on the show that we don't remember her." Alba Santana assured that there is not a day that she does not think of her: "I miss them very much. With my father it is different but with my mother I had a very close relationship every day and the emptiness is enormous".
"I know that I have to keep going for my children, my husband and myself, I know that she wants to see me happy, the lesson she has taught us is that we have to continue living and keep going because she always knew how to live life intensely and I have to move on, but I miss her a lot, it's hard for me to accept that she's not here. I didn't want to see her suffer. When she left I knew that the only good thing was that I wouldn't see her suffer. Now I have to know how to manage her absence. It's hard for me to think that I'm not going to see her again because I consulted everything with her, she also with me, it's something that still costs me a lot. I'm going to have to find ways to feel her with me, I know that she's taking care of me from above for sure Both her and my father."
Kiko, excited to remember Mila | Photo: telecinco.es
The presenter and close friend of Mila Ximénez said: "One of the things for which Mila left calmly was because you were happy and had an enviable life and that tranquility should also surround you. You did not leave any type of conversation pending with her , she leaves quietly because she sees me happy and that is very important for a daughter". For her part, Kiko Hernández, also excited, said: "You cannot be more generous and speak with as much feeling as you speak of Mila. How it shows that you are the daughter of our partner."
Alba Santana added: "My feelings and those of my family are trying to cope as well as possible with the tools I have, but in the field of the press it has surpassed me because I have always had the protection of my mother and father in that sense. That's why I'm calling you and asking you for a little help. The pain and sadness I know that little by little I'm going to get over it". Jorge Javier, excited, said: "I hope the day will come when you will be able to be here one afternoon. I think we never remember it enough, we are left with such a void that everything we have done seems little to us. I hope you come and we remember it everything from Mila. Hopefully it can happen at some point because it means that the wound will remain open but more healed. We miss her a lot, our life is not the same without her, we are all a little less happy, we lack a bit of spark I think we won't get it back."